Stop at Stockholm (Sweden)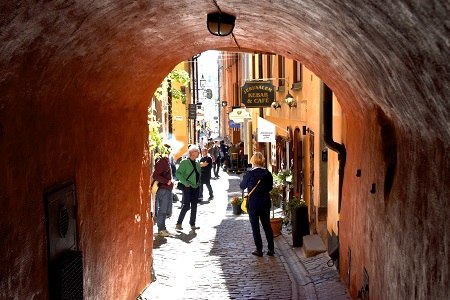 We have arrived in Stockholm, Sweden – the City of Water. The modern city with a town scape of the Medieval Ages offers a lot to see. We enjoy the long daylight – the sun doesn't set until 9pm and rises at 4am. The surprising fact on the other hand is the sun goes down at 3pm in winter.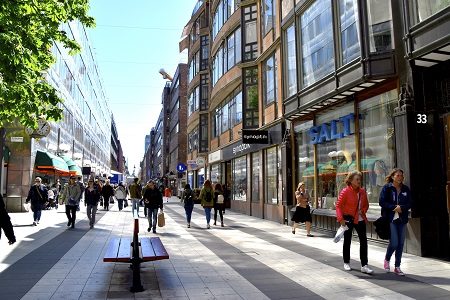 The city center is lined with buildings and brand shops based on urban design, and most of the city buses are run with natural energy. Stockholm is a modern city that coexists with nature.
We find simple but fancy Scandinavian designed products in a shop on the main street.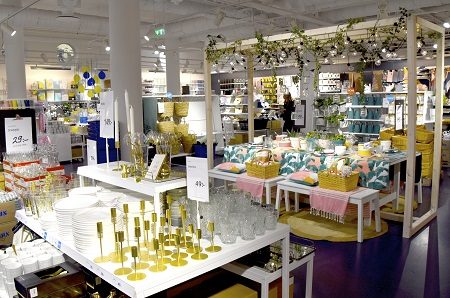 Scandinavia is also known for its advanced education system and gender equality, and the whole city is designed to support families with children.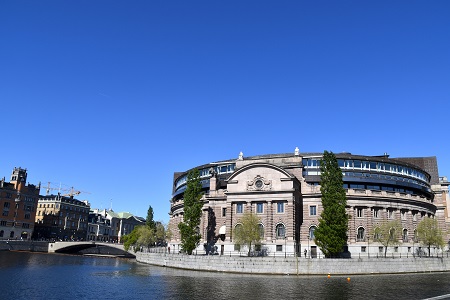 The House of Parliament, a 100-year-old stone building, is on a small island that is connected to the city with a bridge. Passing through the stone gate of the Parliament Building takes us to the old city of Stockholm, Gamla Stan.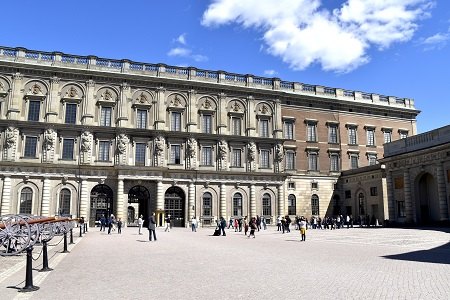 In Gamla Stan we can find Italian baroque and French rococo Royal Palace. It has about 600 rooms for the royal families, and gorgeous interior accessories such as chandeliers and Persian carpets all open to the public.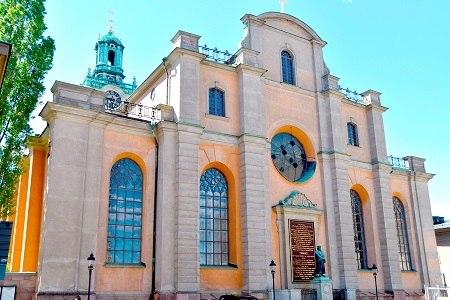 On the other side of the building is the oldest church in Stockholm where Coronation Day and wedding ceremonies of King and Queen took place.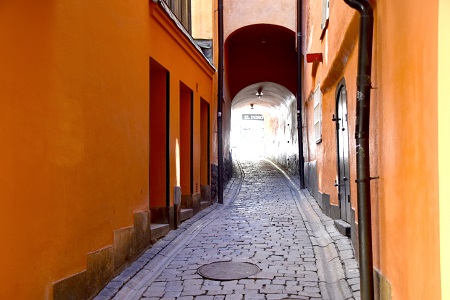 Strolling around a maze of narrow streets in the city with no plan is probably the best way to enjoy Gamla Stan.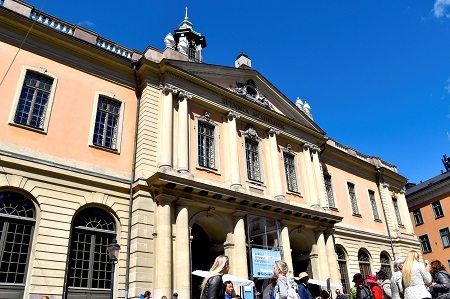 Nobel Museum that represents the famous Swedish, Alfred Nobel, is located in the center of Gamla Stan. Various exhibitions such as artifacts of Nobel Laureates are displayed and we can even taste chocolate and ice cream served at the dinner of the Nobel Awards Ceremony.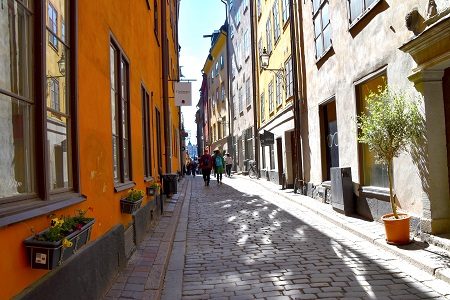 Several streets are stretching out to different directions of the old town from the Nobel Museum. One of the most popular streets is Köpmansgatan St. where various antique shops and galleries stand side by side. This is the oldest shopping avenue in Stockholm, and looking at the antique Scandinavian designed products and accessories is so exciting it feels like treasure hunting!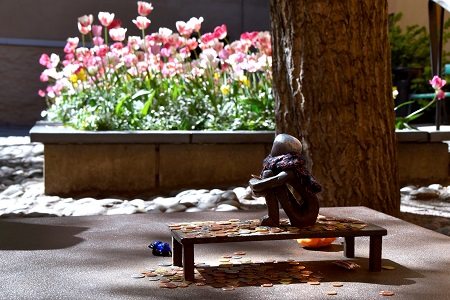 Another fun plan is to search for a statute called "Iron Boy" in the back yard of the Finnish Church. This is the smallest statute in Stockholm, and is only 14cm tall. He is wearing a scarf on his neck today, and even wears a hat at times.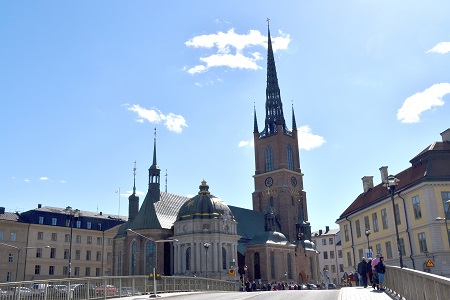 In the Western side of the city stands a tower of a tall church, Riddarholm Church over the bridge. The tower can be seen from everywhere in the city, and is the burial church for all the past Kings and Queens after the 18th century.
We all enjoyed a day in Stockholm full of history and civilization with beautiful scenery of lakes and greenery!