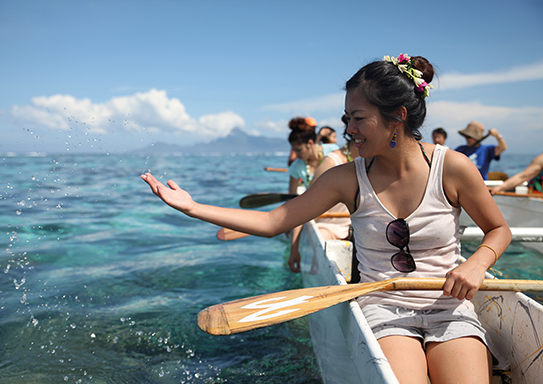 Sustainable Travel
Today, we are increasingly aware of our impact on both our immediate environment and on places and communities further afield. Your voyage around the world will show you directly the amazing beauty of our blue planet and the need to protect it. With our programs and advocacy in partnership with NGO Peace Boat, our cruises are sailing for a sustainable future.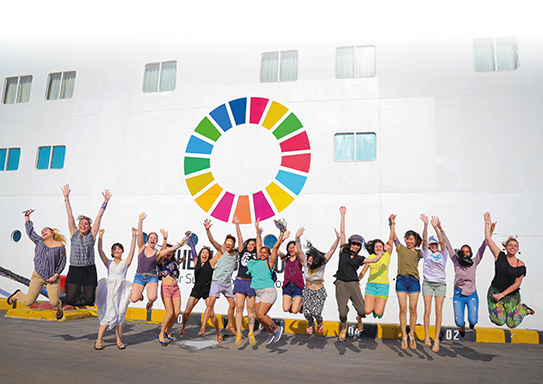 Sustainable Development Goals
Peace Boat is a committed campaigner for the United Nations' Sustainable Development Goals, or SDGs. Also known as the "Global Calls", the SDGs are a call to action to protect the planet and end poverty. We sail with the SDG logo on our ship, and our programs onboard and in port engage people to take action for the goals.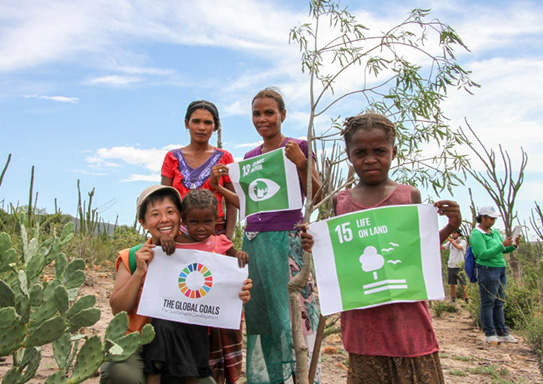 Global community: activities in port
When you want to go beyond sightseeing, you can help build global understanding and sustainability at a grassroots level by taking part in exchange and study programs in ports. We work with local groups in some countries to do activities like tree planting, beach clean-ups and other awareness-raising actions.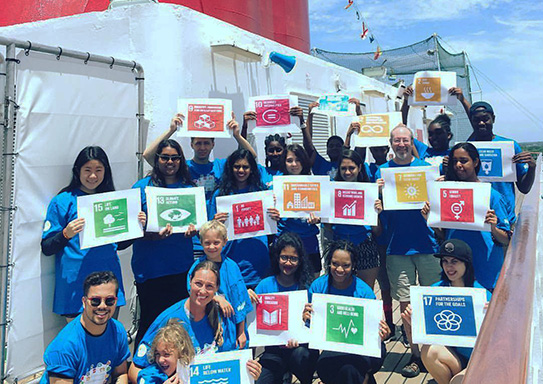 Education for sustainability: programs onboard
Our lifelong learning programs onboard touch on aspects of all the 17 SDGs. Expert guest educators and lecturers deliver workshops, and colorful cultural activities engage your imagination and heart. Our programs enable you to gain a better understanding of how local communities are affected by global problems, and how to contribute to solutions.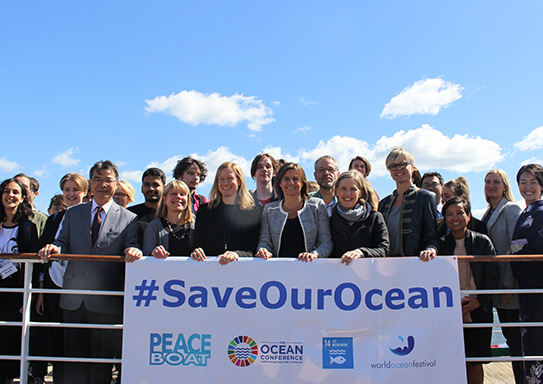 Global community: using the power of our ship
On some cruises we host programs that support advocates for sustainability in strengthening their campaigns. This includes the "Global Voyage for a Nuclear-Free World: Peace Boat Hibakusha Project", where Hiroshima and Nagasaki survivors give their testimonies worldwide, and an Ocean and Climate Youth Ambassador Program, where young people from island countries threatened by rising sea levels raise awareness for climate action.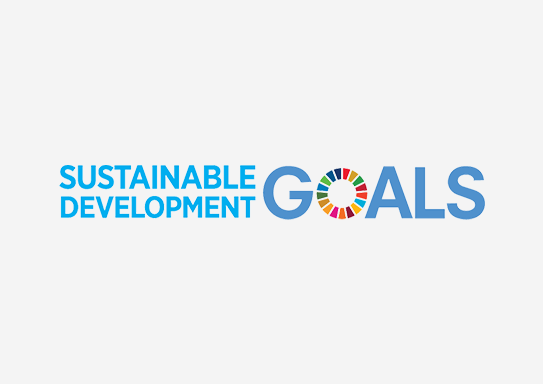 Sustainable Tourism
With our cruises, we strive to practice a progressive form of travel that benefits people and communities at the local level as well as create a more meaningful and educational travel experience through international exchange. Peace Boat became a Friend of the International Year of Sustainable Tourism for Development 2017. This is a World Tourism Organization (UNWTO) campaign to mobilize efforts to move towards more sustainable tourism around the world.
We are a committed campaigner of the Sustainable Development Goals (SDGs)

From 2017, Peace Boat is an official campaigner for the United Nations Sustainable Development Goals, the cooperation of the UN Department of Public Information (DPI) is proud to have launched a huge Global Goals logo on the hull of its ship.

This logo is now travelling around the world to promote the United Nations 2030 Agenda and the Sustainable Development Goals throughout a three-month journey, travelling to 25 ports during this voyage, and more than 80 countries around the world annually!

It is hoped that people in each country visited during the voyage will be inspired to make an active engagement in achieving the goals.

As well as raising awareness through the ship itself, in fact our diverse programmes both onboard the ship and in ports all contribute to various combinations of the 17 Sustainable Development Goals.

The following slides give some examples of these, from education to climate action, peace and justice, and throughout all, partnership.

Peace Boat is honoured to serve as the Japanese anchor of the International Campaign to Abolish Nuclear Weapons (ICAN), winner of the 2017 Nobel Peace Prize.