~94th Global Cruise Highlight~ Stop at St. Petersburg (Russia)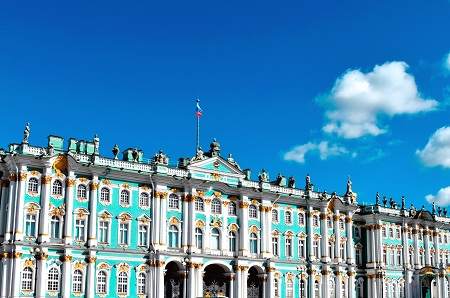 Peace Boat arrives at St. Petersburg, the second largest city in Russia which once flourished as the center of Russian culture while capital of Imperial Russia.
Gasps of awe erupt as The Hermitage Museum comes into view. One of the largest art museums in the world, it houses 2.7million works in 1,000 rooms. Just gazing up at the magnificent façade gives the impression of a magnificent piece of art.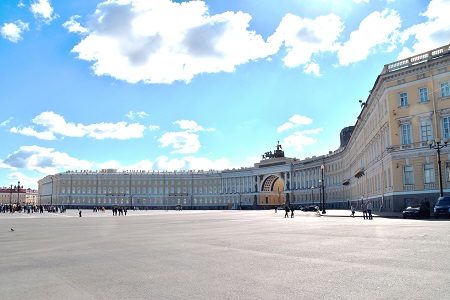 Across the large plaza from the Hermitage Museum lies another grand structure; the General Staff Building. Standing between the two buildings gives you a first-hand feel for the awe inspiring magnitude of history and culture here.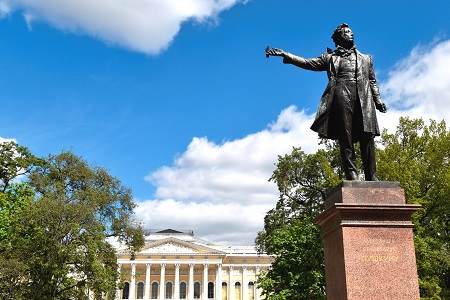 St. Petersburg has become known as the Art Capital of Russia, thanks to its numerous theaters and museums of art, history, and literature. At the center of Arts Square is a statue of the great poet Alexander Pushkin, surrounded by the Russian Museum, Mikhailovsky Theatre, St. Petersburg Philharmonia, and other important cultural assets.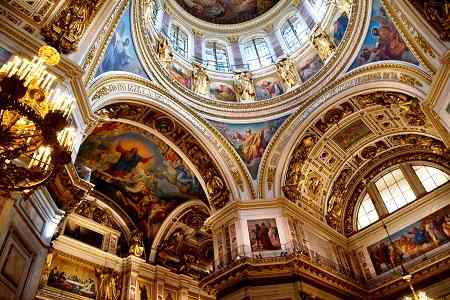 We arrive at St. Isaac's Cathedral. As we enter the cathedral we gasp in awe at the fantastic dome spanning 25.8m, and beautifully decorated pillars. People wander about slack-jawed, not even able to hold a straight course.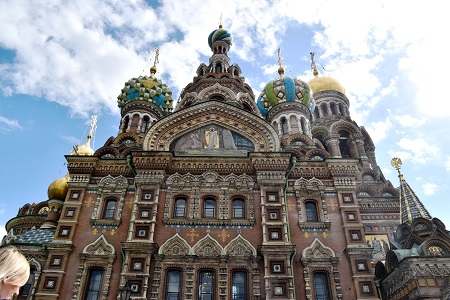 Another unmistakable sight is the Church of the Savior on Blood. The name is derived from Emperor Alexander II, built to commemorate the place he was assassinated in 1881.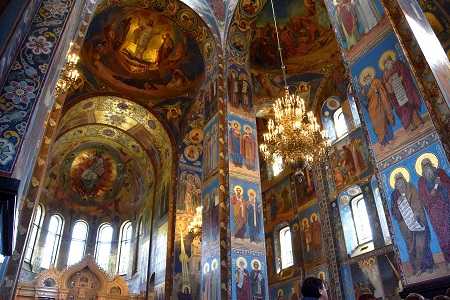 The cathedral is no less spectacular inside, with pictures everywhere. From a distance they look like colorful paintings, but are actually cleverly crafted stone mosaics!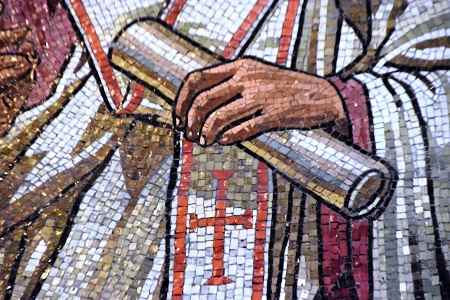 Created by the finest artists of the time, the minute differences in color of the stones creates a shadow effect that won't fail to take your breath away.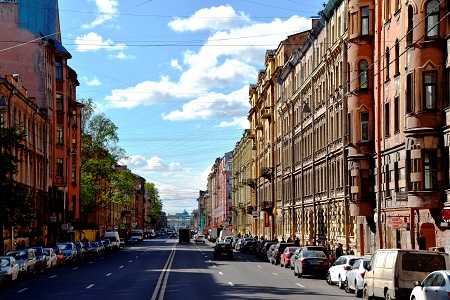 The day in St. Petersburg was filled with history and art.