Fashion Show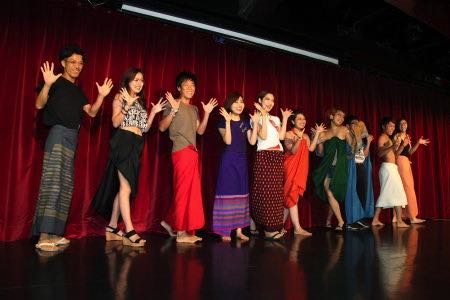 A fashion show for traditional clothes took place onboard. Participants paraded onto
stage in their favorite outfits, and posed for photos with their friends.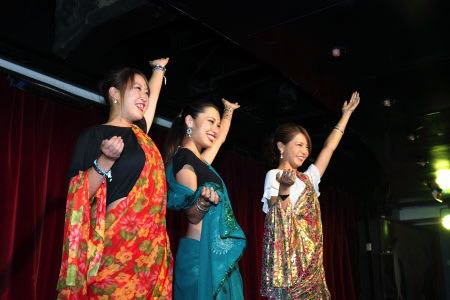 A group of women take the stage in their Indian saris – five-meter lengths of cloth
wrapped around their body then draped over their shoulder. The bright colors and
decorative patterns look just the piece!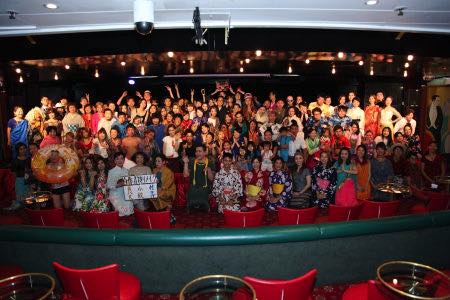 Over 100 people take part in the show, which ended in a great success.