Stop at Barcelona (Spain)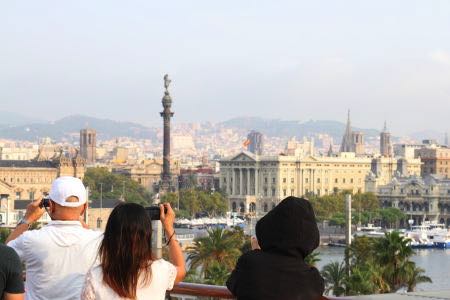 Sep 22, 2017
Peace Boat calls at the port of Barcelona, a city with spectacular architecture, art and more to see.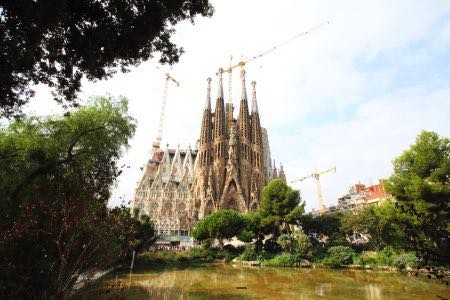 We start our day by visiting the most popular site of Barcelona, Sagrada Familia, a church designed by
Antoni Gaudí in 1883. It was said that it would take 100 to 200 years to complete it when it was started,
however with new technology, it is expected to be completed in 2026, the centenary of Gaudí's death.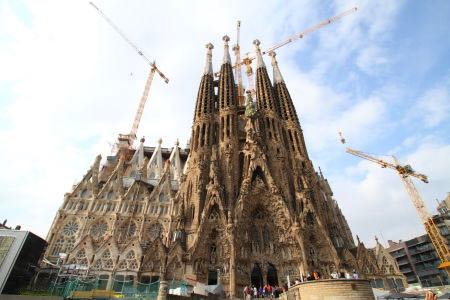 Sagrada Familia has been changing its form from time to time as the construction proceeds, and repeat
visitors enjoy finding out newly completed areas from the last visit.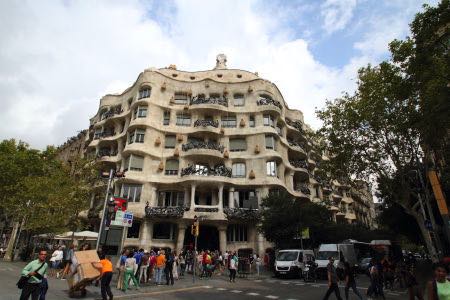 The next stop is another work of Gaudí, the Casa Milà. It is also one of the most popular sites in
Barcelona today, however it was unpopular among the local people due to its unique appearance. Though
Casa Milà was ready to be rented out when it was completed, the rent was so high and it did not get
tenants for a while.
We moved to the Casa Batlló, another masterpiece of Gaudí. This architecture was designed particularly
with Gaudí's unique tastes, such as an undulate railing of the staircase inspired by the bottom of the
ocean, the wall expressing fish scales, and many more unique designs. The most outstanding feature of
Casa Batlló is how Gaudí used the characteristics of light into the building – applying dark colors on the
upper area where lights reach easily, and light colors on the lower area on the other hand. The beauty of
the Casa Batlló is something we never get tired of looking at.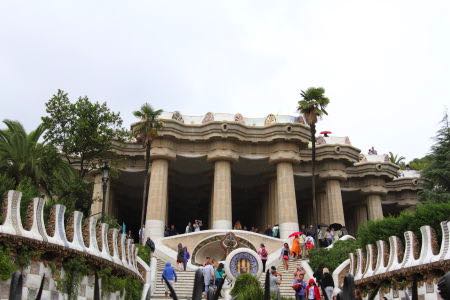 Park Güell is another popular site along with Sagrada Familia. It took 14 years from 1900 to complete the
construction of the park, and it was designed as a residential area surrounded by nature and art at the
beginning, however, only 2 houses out of 60 were sold for some reason. The area was donated to the city
as a park after Mr. Güell passed away.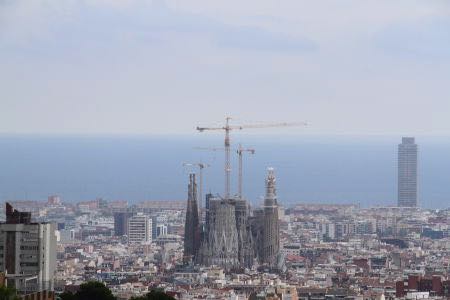 The whole city of Barcelona can be seen from the lookout, and Sagrada Familia stands out even from afar.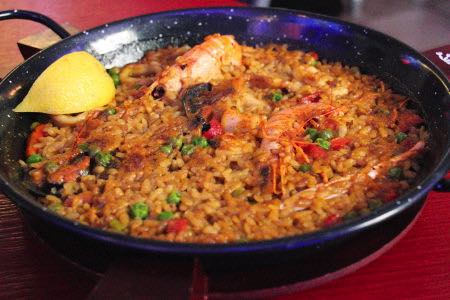 Back in the center area of the city on Las Ramblas Street, we enjoyed paella at a Spanish style bar. The
paella made with lots of seafood is so tasty! In the city with many attractions, a day flew so fast!