Halloween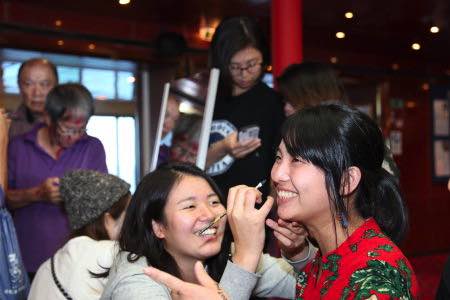 Oct 31, 2017
With Halloween coming up, participants onboard are starting to get excited.
The Free Space is decked out in Halloween colours, and a body painting booth is set up.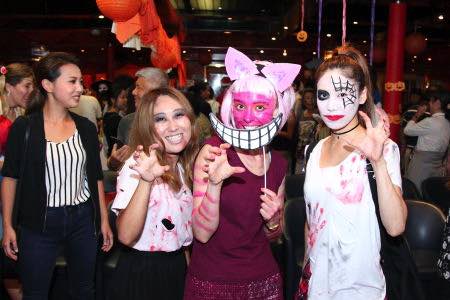 A little makeup or body painting goes a long way to get everyone in the mood!
On Halloween night everyone enjoys dancing and games together.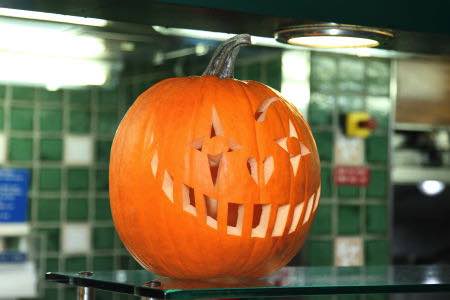 Jack 'o' Lanterns at the Izakaya Namihey are so well made, participants take turns at taking photos with
them. What an exciting night!