Hula and Tahitian dance lessons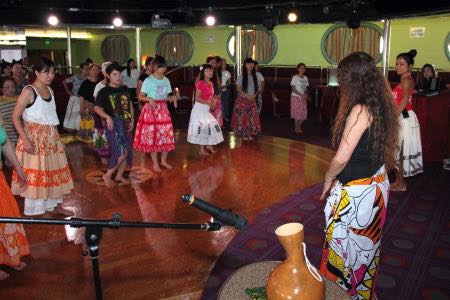 I stopped by the Tahitian and Hula dance lessons taught by Sandii and Marilyn, who were teaching the
thirty or so participants the actions with great care.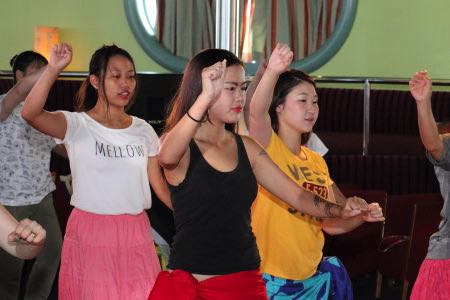 Smiling participants commented that "some of the
movements are difficult, but it's really fun!" After six lessons, the participants prepare for their first stage
at the upcoming Hawaiian Night. I can't wait!