[98th Cruise Report]【PORT】Try something new in Singapore
May.18
After sailing for five days, we reached Singapore! Because of the great public transportation, it's easy to go on an adventure on your own. Walking along the street, you can see various cultures mixing together. You can see more than just the famous tourist spots, like the Merlion, Marina Bay Sands, Sky tree and so on, but lesser known parts of the city too!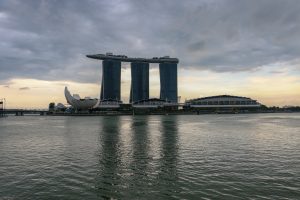 In the 16th century, traders from China Guangzhou (mainly from Fujian and Chaozhou) came to do business in Southeast Asia. Southeast Asia became their second home and many of them married local women. Their descendants came to be known as "Peranakan Chinese." These Perankan Chinese continued to practice their old Chinese traditions and later on mixed with some local Malay cultural elements. It became "Peranakan Chinese Culture" and is one of the special cultures in Singapore. Even though the influence of Peranakan Chinese has declined, the government still preserves many parts of their culture. We can enjoy the view while walking around this time.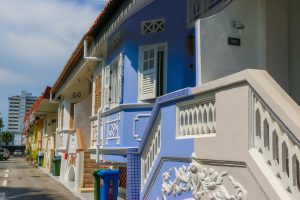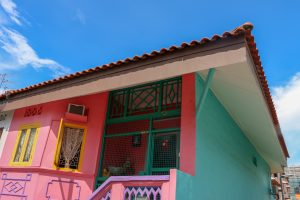 These are Peranakan Chinese houses. There usually have various bright colors. Originally, it was just to tell different houses apart, but it became decorative in the end.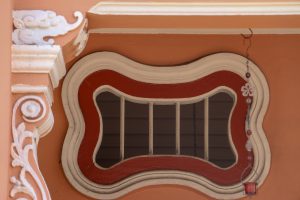 Special decoration and windows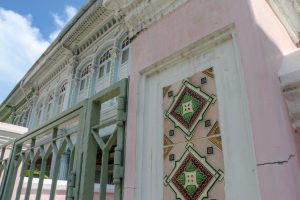 They use a lot of tiles to decorate their houses.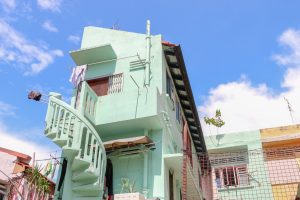 Usually they have really narrow stairs in the back of house.
Traditional Peranakan Chinese clothes, which they usually decorate with expensive gold jewelry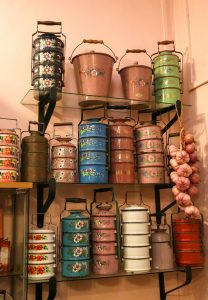 Iron lunch boxes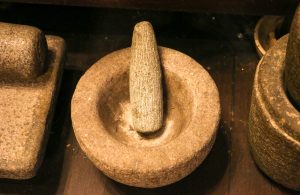 Tools for grinding spices into powder. They still use them in their kitchen now.
When we travel anywhere, trying new food is a great way to learn about their culture. Hainese chicken rice is not the only thing you can have in Singapore. This time let's eat like a local.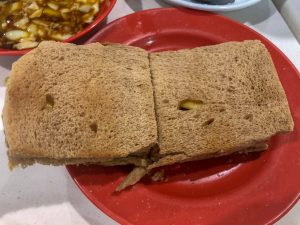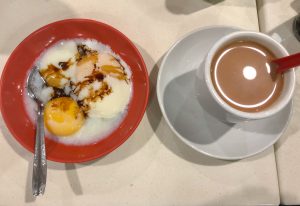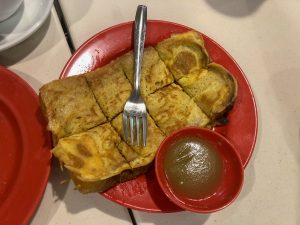 First, how does one eat breakfast like a local? Some Singaporeans eat bread with butter and dip it into some soy sauce mixed with a raw egg. The other way is to eat it with kaya, the coconut jam. You can only try these in Singapore.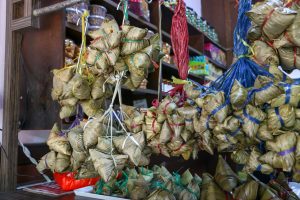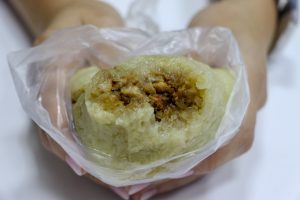 Walk into the city, and you will find out a bunch of Chinese dumplings hanging in shop fronts. These Chinese dumplings look the same, but taste totally different from what you get in Taiwan. The rice is softer and stickier.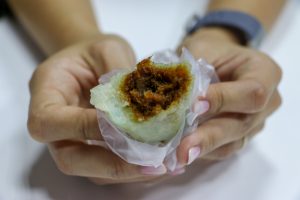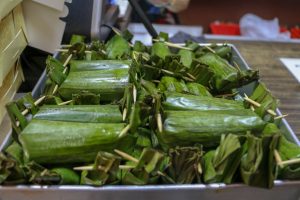 This is also like Chinese dumplings, but with a little bit of spicy shrimp inside. After a bite you will eager for another.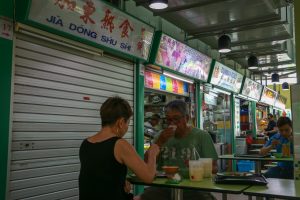 If you want to eat something local, you definitely can look for this kind of food court.  The best and most traditional foods are all here.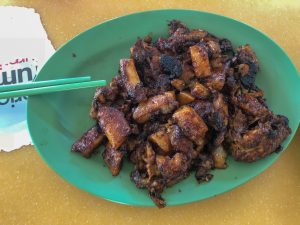 For example, this dish you can find in Taiwan as well. It's name is "Char-kway-teow" and it's a little bit like noddles. In Taiwan, it is usually brown, but in Singapore it's black because it's fried with black soy sauce and eggs.
Traveling in Singapore, this dish should be also on your must-eat list.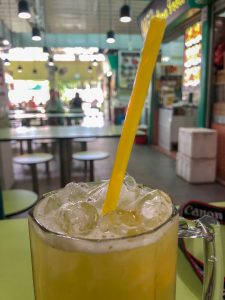 Last but not least,  after a long walk in this super hot summer, just drinking water is definitely is not enough, so beat the heat with a cup of cane juice with lemon!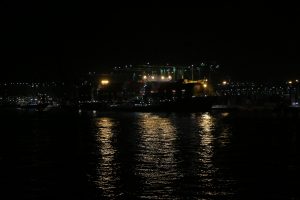 After a short day trip in Singapore,  the night view in the Singapore port is really pretty. Let's get ready for the next port!