[98th Cruise Report]Masquerade Party
June.19th
What kind of person do you want to be tonight? Spiderman? A drunk guy? A prince? Or a sexy lady wearing a Hawaiian skirt? Get out your mask! Put on your make up and let's walk the runway! And enjoy the Masquerade Party!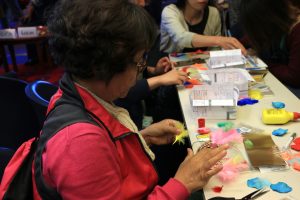 Making masks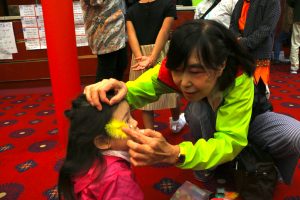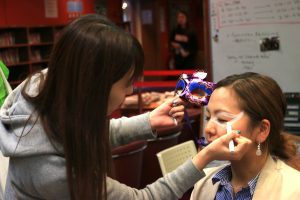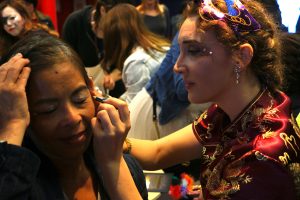 Preparing for the Masquerade Party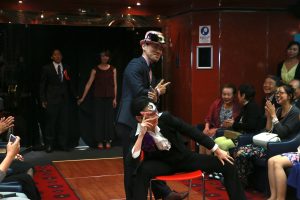 The first to get on stage was our cruise director Tamura and social director Isobe.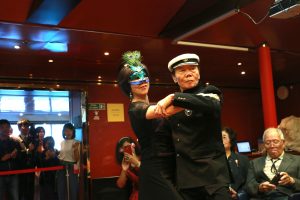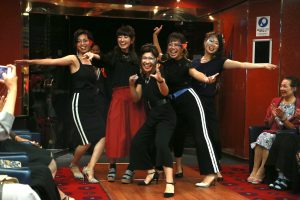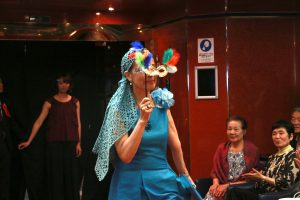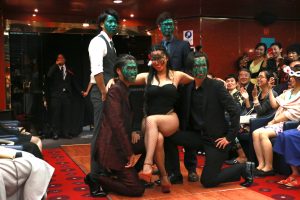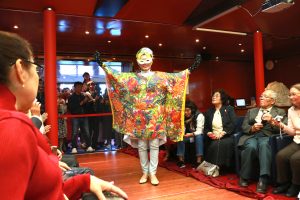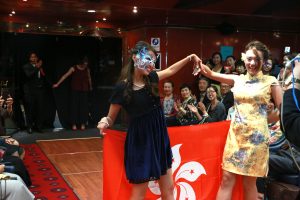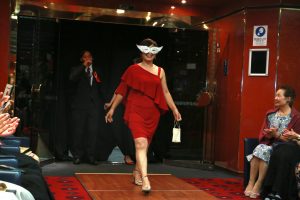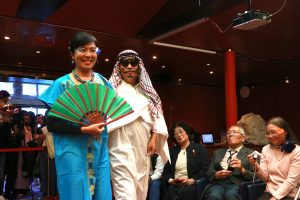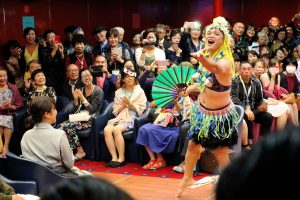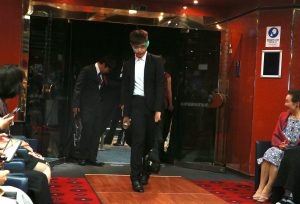 We all dressed up and walked the runway!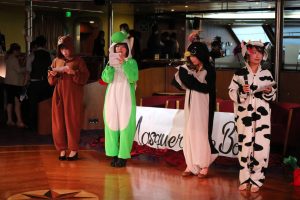 Party Time!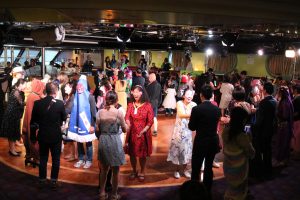 Having fun in the party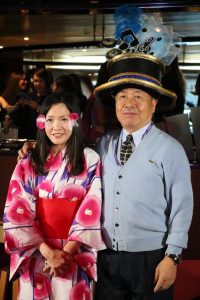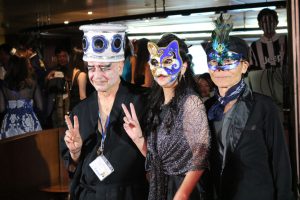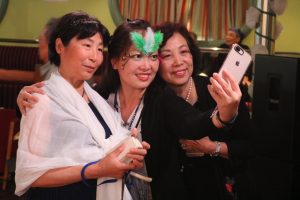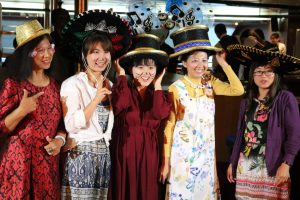 Pictures time!