[98th Cruise Report] "77" (Seventy-Seven) Birthday Party
July 17th
To some of us July 17th is a special day! Because some of the participants are 77 years old this year. They gathered together to enjoy the "77" day. Mr.Goda threw a 77 party and invited everyone to celebrate together! We all had fun and danced at the party!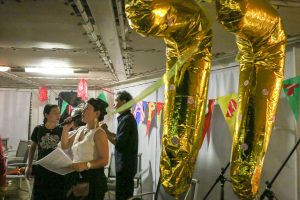 "77" party!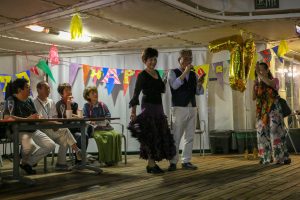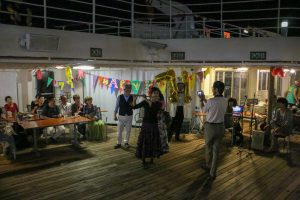 Taiwanese participants sang a song and played the flute for good fortune!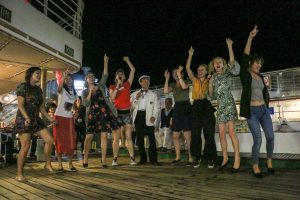 The GET teachers sang a song together!