[99th Cruise Report]Reykjavik (Iceland)
Oct.22nd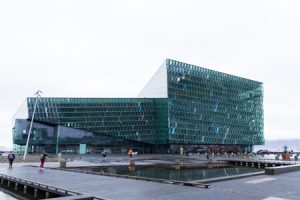 We have arrived in Reykjavik, the world's most northern capital city. After disembarking the ship, we took a bus to the city center. The first place we visited was a modern building reknown for its unique design, Harpa. Harpa is a performance hall that hosts many recitals, exhibitions, conferences in Iceland. The numerous glass windows create the illusion that the performance hall is made of fish scales.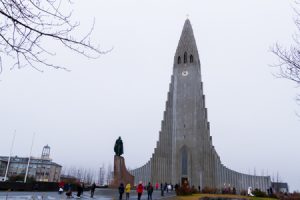 From Harpa, we walked over to Hallgrímskirkja Church. It Iceland's largest protestant church, measuring an astounding 74.5m tall. The church was built over the span of 40 years from 1946. A statue of Leif Erikson, who is known to have discovered the Americas 500 years before Columbus, overlooks the city from the front of the church.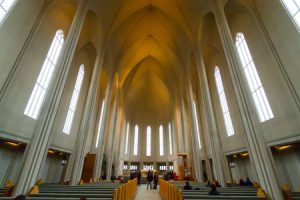 The decor of the interior of the church is very simple, but the giant pipe organ is eye-catching.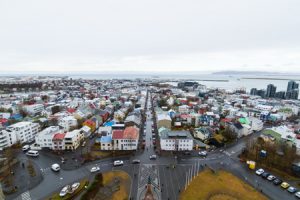 From the viewpoint in the church, one can enjoy a sprawling view of the city of Reykjavik. Hallgrímskirkja Church is a famous landmark in Reykjavik, known for being visible from any part of the city. As there are no tall buildings that block the view of the city from the church, we were able to see the ocean in the distance.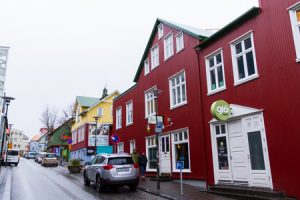 From the church, we walked through Laugavegur to the city's main street. On our way, we saw many colorful, stylish shops lining the street. Here, you can find cafes, restaurants, Icelandic brand clothing stores, and Scandinavian boutiques–making it a perfect place to enjoy an afternoon of shopping.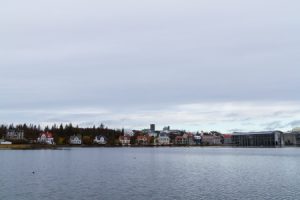 After having walked all over the city of Reykjavik, we decided to take a break at Lake Tjörnin. Nearby, is the political center of Reykjavik with many government buildings such as the city hall and the Parliament house. In the winter, Lake Tjörnin freezes over and is turned into a ice skating rink! After our short break, we made our way back to the Ocean Dream.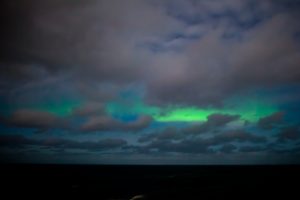 After departing from Reykjavik, we entered the Aurora Belt again; our final chance to see the Northern Lights. Everyone waited with baited breath for the northern lights to appear in the sky. Perhaps our prayers were heard, but in that moment, a green ribbon of light flashed across the sky! Everyone was ecstatic, having caught a final glimpse of the northern lights. Cheers erupted from the ship.
"It was so amazing to see the northern lights with my very own eyes!" "I was able take a picture of the northern lights." "I wish we could stay and see more!" echoed the participants, as they gazed at the sky intently. The Ocean Dream will pass through the last of the Aurora Belt soon, and continue to sail onward.