[99th Cruise Report]New York, USA
Oct.29-30th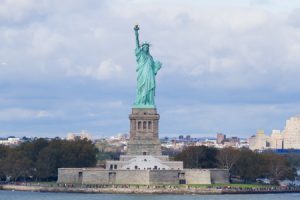 The Ocean Dream paid a visit to the city that never sleeps, on the cutting edge of food, fashion, cosmetics and art – New York, USA! From the deck we could even see the city's famous symbol, the Statue of Liberty. Registered as a UNESCO World Heritage Site in 1984, this is a very popular place for tourists to visit. Holding a torch in her right hand and a book with the date of the US Declaration of Independence in her left, she stands at an imposing 93 meters.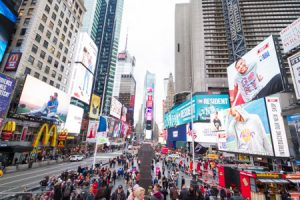 First stop, Times Square! Even on a weekday it is full of people. Huge displays and advertisements by companies from all over the world are on every wall, an exciting and overwhelming sight.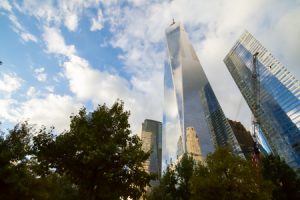 We also visited the One World Trade Center, built on the site of the former World Trade Center, which fell during the simultaneous terrorist attacks of 2001. The tallest building in New York, it is actually also the tallest building in the western hemisphere. With 104 stories, the 100th-102nd stories are observatory decks.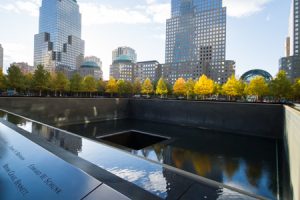 From there, to the 9.11 Memorial. In the footprints of where the twin towers once stood, there are now two twin reflecting pools, around which are panels inscribed with the names of all those who died in the 2001 and 1993 attacks.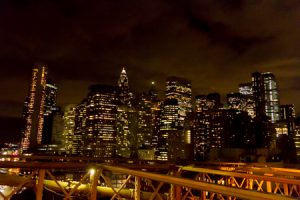 From there, while reflecting we walked to the Brooklyn Bridge, spanning across the river between Manhattan and Brooklyn. Over 20 movies have been filmed at this hugely popular sightseeing spot.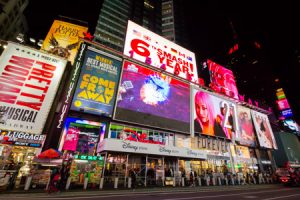 Then returning to Times Square, a whole different scene has appeared at night time! With neon lights flashing, the square is overflowing with people. It seems like this scene is gathering energy from all around the world, and is really a spectacular place to look back on the fun of our first day in New York.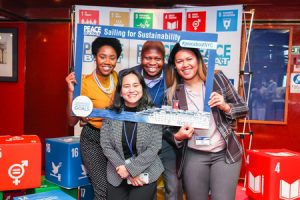 During the second day docked in New York, an event was held onboard with the participation of representatives of the United Nations, the private sector and various civil society partners.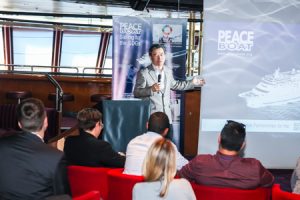 Various discussions were held in regards to partnership for the United Nations Sustainable Development Goals (SDGS) during the lively day on the ship.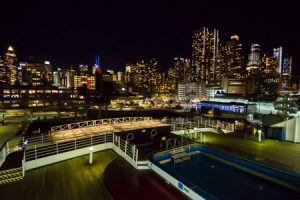 As it became evening, everyone returned to the ship bearing various souvenirs – including many people already wearing T-shirts and hats with "NY"! Looks like many people also enjoyed shopping and sightseeing as well. At night, we then waved goodbye to the night lights of New York, as the Ocean Dream set sail for the next port, Cuba.