[99th Cruise Report]Manzanillo, Mexico
Nov.26th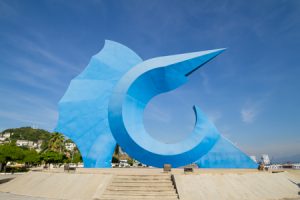 We have arrived in Manzanillo, Mexico a port town famous for its iconic monument of a Marlin. Manzanillo is known for being one of Mexico's highest volume landing ports. We are met by clear skies and Marlin monument as we dock in this port city.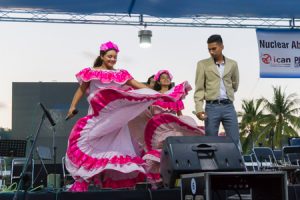 Near the port, the Peace and Friendship Festival hosted by Manzanillo city was being held. For the first act, we had performances from a local youth orchestra and a traditional dance troupe. The dancers who performed were stunning in their costumes, and had us hanging off of their every move!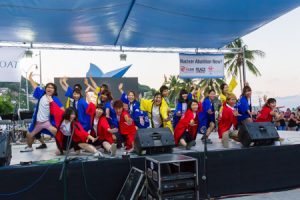 From the Peace Boat side, volunteers performed the Nanchu Soran dance, as well as gave an upbeat wadaiko performance, adding to the energy and atmosphere of the venue.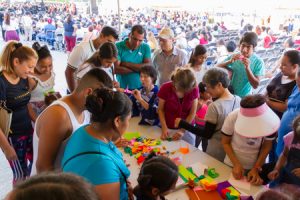 Here we have the origami booth, where Peace Boat passengers taught locals how to fold paper cranes. Whilst this is something very familiar to Japanese passengers, it's a whole new experience for those seeing it for the first time. Even without a common language, it's possible to communicate and appreciate one of the true joys of travel. In addition to origami, there were calligraphy and kimono booths, as well as booths with mexican food so everyone could appreciate each others culture.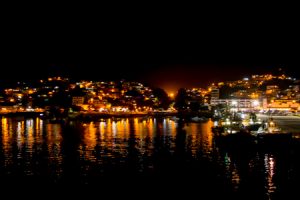 That night, the ship left Manzanillo behind to begin its trek across the Pacific Ocean, as it makes its way towards the final port of call, Honolulu.