[100th Cruise Report]Call to Ushuaia (Argentina)
Feb.19th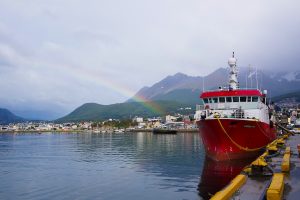 We have travelled 3250 kilometers south from Buenos Aires. The Ocean Dream has arrived in Ushuaia, known as the southernmost city in the world. The distance to the South Pole is only 1250 kilometers. It cooled down significantly this morning and the temperature fell to almost zero degrees. The stinging cold was a reminder that we have come to the southernmost city in the world. Nevertheless, it warmed up slightly by the time the preparation for landing was completed, as rainbows took shape in the fog that had settled around us. We departed through the mist and rainbows on our journey into Ushuaia.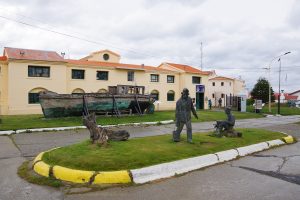 The scenic city of Ushuaia is surrounded by snow-capped mountains and the calm water of the Beagle Channel. Time passes slowly in this oasis of calm.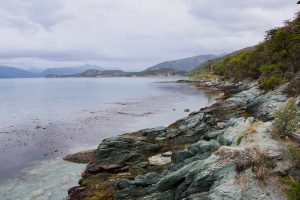 Ushuaia is surrounded by magnificent natural scenery. If you take a bus bound for Tierra del Fuego National Park from the bus station in the city, you will see beautiful mountains, clear rivers, rich oceans, deep valleys, overflowing greenery, and other nature that can only be experienced here.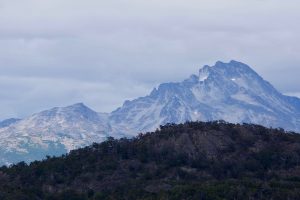 Ushuaia is located at the end of the Andean mountain range, with mountains ranging in altitude from 1000 to 1500 meters. Extensive hiking courses delve deep into the national park and many hikers can be seen carrying large backpacks as they trek through the wilderness for a couple of days while staying in tents. By taking time to slowly enjoy nature as they do, it seems as if the wonders of Ushuaia are limitless.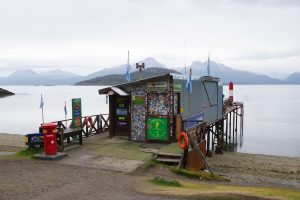 The world's southernmost post office is built on the shores of a national park lake. You can buy postcards and stamps, and you can send a letter from the very edge of the earth. It will also be a wonderful trip memory if you write a letter to your loved ones from the edge of the world!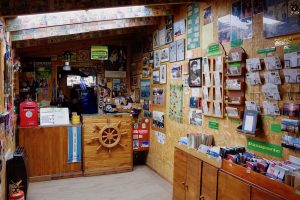 The city of Ushuaia has the warmth of the people who live here at the edge of the earth. As we dived into the wilderness, we were able to experience some of the endless mysteries of this beautiful world. The Ocean Dream, which has left Ushuaia, will now head into the wilderness for a tour of the Patagonia Fjords, one of the highlights of the voyage.