[102nd Cruise Report]Sailing through the Suez Canal
Nov.16th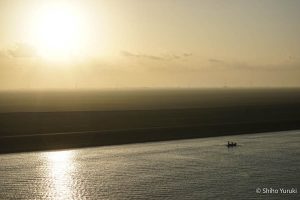 The Suez Canal is a man-made canal that connects the Mediterranean with the Indian Ocean. The Ocean Dream passed through the Suez Canal the day after our visit to Port Said, Egypt. Despite the fact that the Ocean Dream entered the Suez Canal in the early hours of the morning, many participants were out on the decks to take in the view.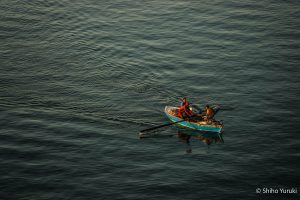 From massive commercial vessels to small fishing boats, ships of all shapes and sizes pass through this very canal to go east or west.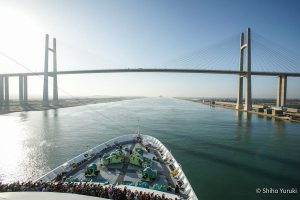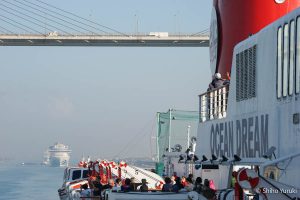 The Suez Canal happens to also have a quite close relationship with Japan. The Japan-Egypt Friendship Bridge that passes over the canal was built in 2001 by the ODA.
As we passed steadily through the Suez Canal, we were able to enjoy the varying sights along the way. Blessed with beautiful weather, we saw glimpses of nearby towns, deserts, and event a large sign that said "Welcome to Egypt."