[102nd Cruise Report]Final Performance ~World Stage Edition~
Nov.27th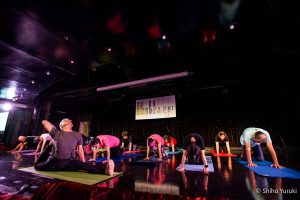 Something unique we have onboard Peace Boat are our Self-Organized Events. On board, participants are able to share their passions with other by planning their own events showcasing their knowledge, skills, and hobbies through lectures and workshops.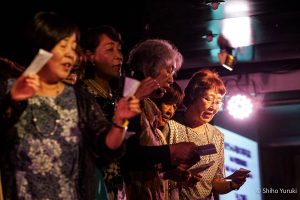 Today, a self-organized event performance show "World Stage" was held to showcase all of the self-organized events from this voyage. Many participants were part of the show not only through performing, but through preparing, planning and hosting the entire event.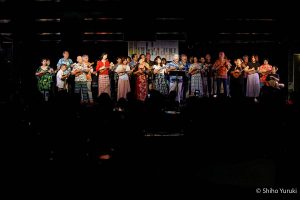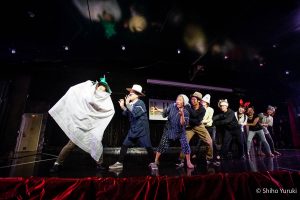 From individual to group entries, the 38 groups that graced the stage dazzled us with many different types of performances. There were groups that showcased their Soranbushi, hula dance, yoga, and self-defense skills, as well teams that showcased their musical talents with instruments such as the okarina, violin, and ukulele, among others.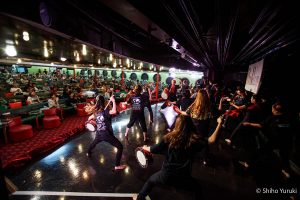 We hope participants had the chance to try new things, and discover something new about themselves through being part of self-organized events onboard. Even after the voyage ends, we hope everyone continues enjoying their new found talents, skills, and hobbies.