[102nd Cruise Report]Phuket (Thailand)
Nov.30th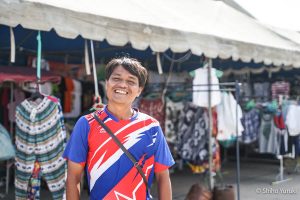 Next the Ocean Dream arrived at Phuket in Thailand, an island located in the south of the Andaman Sea. Phuket is well known for its beautiful resorts, and also marked the first port of call after Egypt, after the longest stretch at sea of the voyage.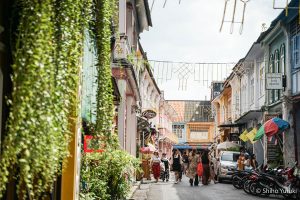 Walking through the old town of Phuket, the elegent buildings consist of both the old and the new, with modern art, music, and food filling in the gaps between buildings, making Phuket a town where you can enjoy both the present and the past.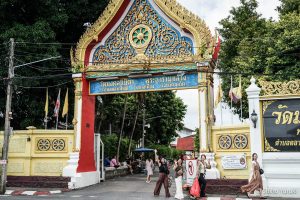 As a predominantly Buddhist country, Thailand is also filled with many Buddhist temples.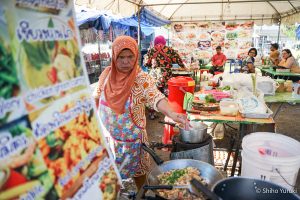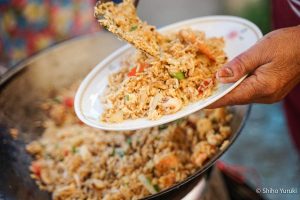 75% of people in Thailand are ethnically Thai, followed by the next largest ethnic group as overseas Chinese. Thailand is known for having the largest Chinese population outside of China.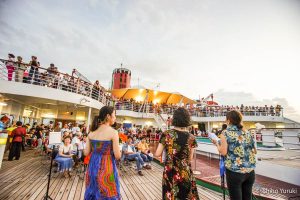 After Phuket, we went back to the ship for the departure ceremony. With only 2 ports left in this voyage, this was the last port with a full departure ceremony.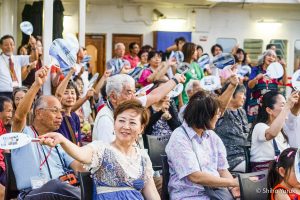 The departure ceremony reminded all of us of the voyage that had been, and gave us the chance to reflect on the environment as we saw it through our travels, and about what we had learned about climate change. With the idea of traveling in a more environmentally-friendly way in mind, we handed out fans to everyone onboard to keep cool in the hot Phuket climate.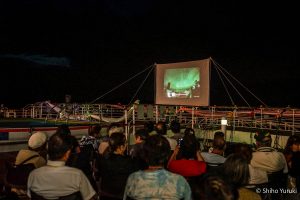 In the second half of the departure ceremony, everyone's attention was turned to the front where a photo slideshow of photos taken throughout the voyage were put on display. Each photo captured the beauty and emotion of the voyage, and everyone could reflect on the journey they'd taken over the last three months. It would be the last departure ceremony everyone would spend together.