[103rd Cruise Report]Welcome Ceremony
Dec.24th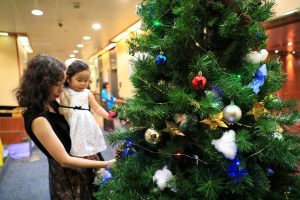 Today is Christmas Eve. Inside the ship, you can feel the Christmas spirit wherever you go. A giant Christmast tree is set up to deliver you warm and merry feelings.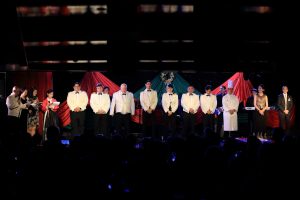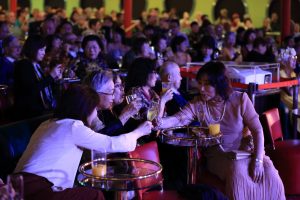 The Captain threw a welcome ceremony in Broadway, the largest assembly hall on board. Passengers applaud the staff and crew who are onboard to support passengers' day to day activities during the voyage.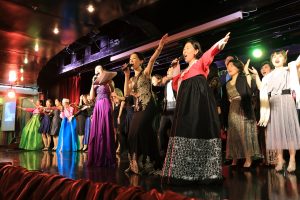 Peace Boat's musical band held a live show, and it made the Welcome Ceremony so much more fun and exciting. The staff greeted the passengers enthusiastically with a "Welcome to Peace Boat!"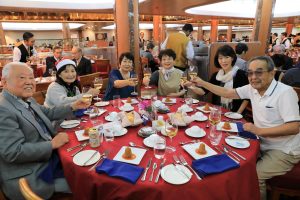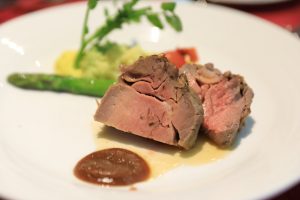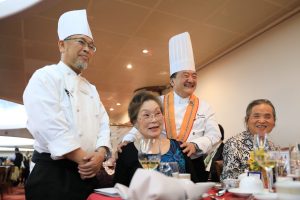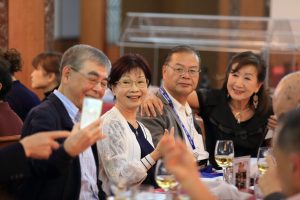 Even the onboard restaurant is serving a Welcome Ceremony meal, and we all enjoyed a special and classy dinner.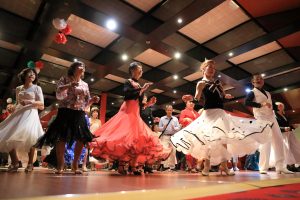 The free space, which is normally just an open space was turned into a dance floor where passengers enjoyed dancing in their best outfits. We had such a wonderful time on this very special Christmas Eve.