[103rd Cruise Report]Peace Boat 103rd Voyage Returned to Yokohama
Feb.15th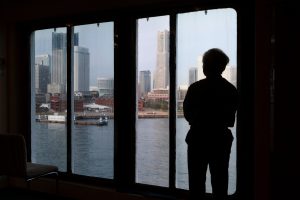 The familiar view was closing up outside the window.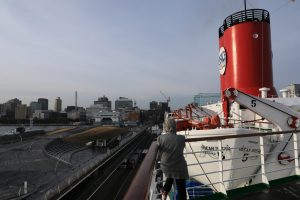 In the early morning, as the sun rose, the Ocean Dream docked at the Yokohama Osambashi International Passenger Terminal.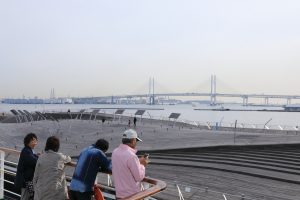 On the open deck, some passengers were contacting friends, colleagues and family members.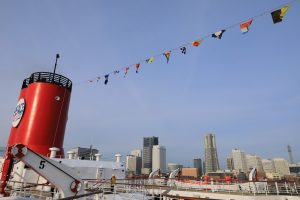 Regardless of the excitement of the journey itself, returning home somewhat makes us feel comfortable.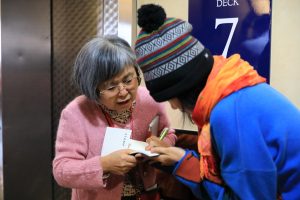 As the time got close to disembarkation, passengers became busy exchanging contacts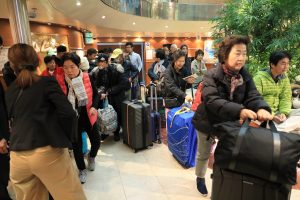 and carrying their luggage to the gangway.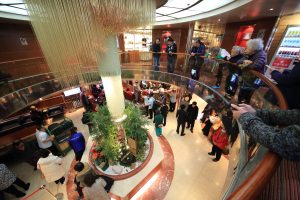 Strangers became friends after two months of voyage. They said farewell to each other.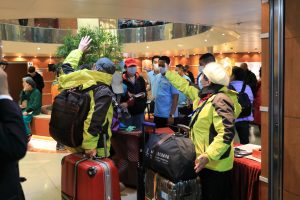 "See you!" "I will come to meet you soon!" "Thank you so much for the days we spent together" Their steps to the exit slowed down, missing fellow passengers already.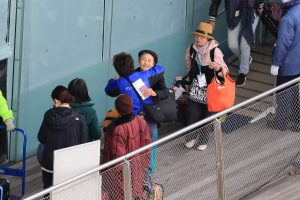 The last farewell continued in the terminal building.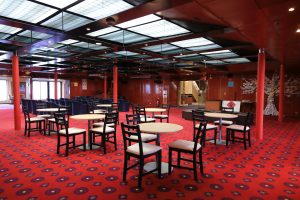 Two months of laughing and singing voices were now gone. Good bye to the familiar space.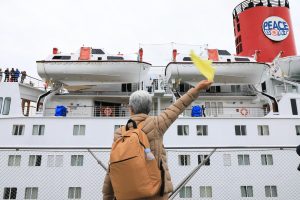 It was time to get off the ship.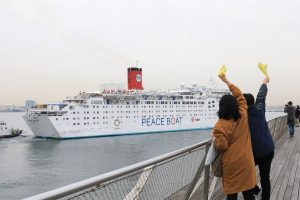 Thank you to all those who participated in the voyage for the past two months. We very much look forward to seeing you once again somewhere on the Earth!