A developed city where art and culture are prominent -Part Two-
2020/6/19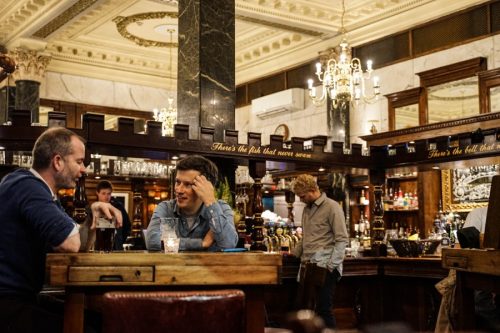 The soul food that you can taste at pubs.
It is said that you can't talk about the UK without talking about pubs, and this is no exception for Scotland. As Scottish whisky is famous around the world, you perhaps can't help but feel betrayed when you see that everyone has foamy beer in their glasses! It seems that as in many other countries, beer is the favorite drink of people. Be sure to have some haggis along with your beer. Haggis is a traditional food with a peculiar taste that divides people, with those who like it buying canned haggis in very large quantities. As it is such a rare opportunity, don't miss the chance to try the Scottish soul food.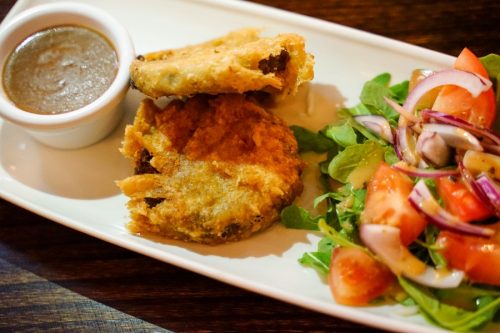 Haggis is made of minced lamb heart mixed with onion and spices. This is then stuffed inside the stomach of the lamb, which is later boiled and/or steamed. You can even find fried ones, such as in the picture.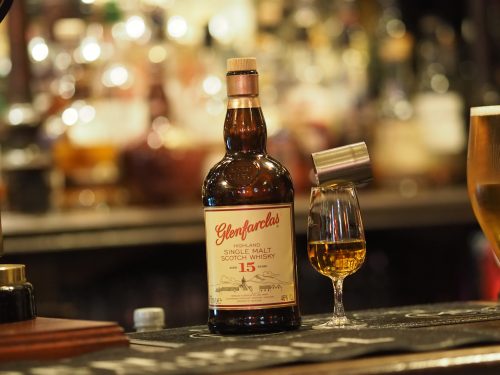 Scotch whisky is known to be one of the five greatest whiskies in the world. Drinking it in its homeland is an invaluable experience.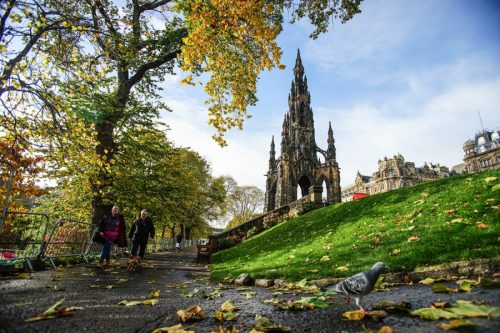 Walking through the history of Scotland in the old city of Edinburgh
We get on a train and head to Edinburgh. Just after leaving the station we can start seeing many spires. It is said that these were built to honour the literary master Walter Scott, the biggest monument honouring a writer anywhere in the world. After this we will go to Edinburgh Castle, a Scottish icon. Built on a rocky mountain, this castle overlooks the city of Edinburgh. It is a city that has been destroyed many times in battles, just to be reconstructed time after time. The old town with its medieval atmosphere and the new town built in the 18th century are both unique cities that are registered as World Heritage Sites. Think of the past of the city, which has been on the stage of history, and be amazed by the present.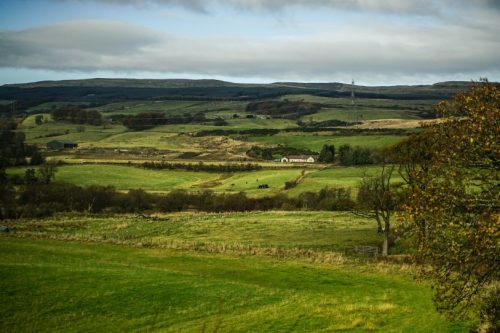 It takes an hour from Glasgow to Edinburgh. This time passes quite quickly as you watch from the window the grasslands and the animals that feed on it, as well as the houses that appear from time to time.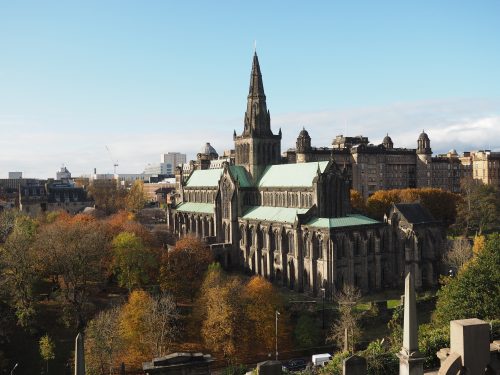 Being a city with very few high buildings, the Scott Monument stands out from its surroundings. It is about 61 meters tall and you can go to the top of it if you are willing to climb its 287 steps.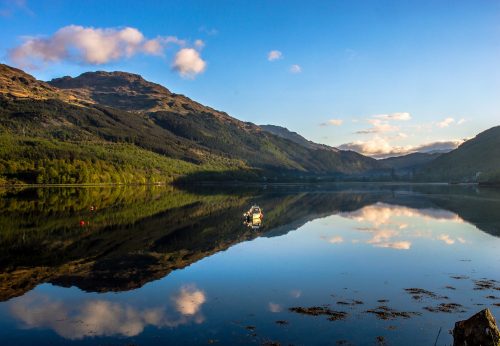 The Highlands region north of Glasgow is also a must visit. Discover the picturesque landscape of Loch Lomond, surrounded by beautiful mountains, and Las Village with its lovely houses.