From the ship and from the city: Enjoying the colors of the late autumn leaves – Part 2 –
2020/6/26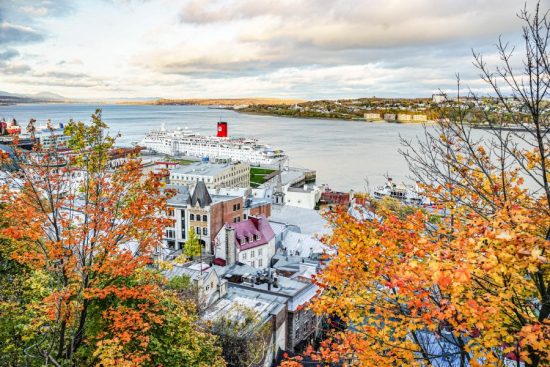 The oldest downtown area in North America where photogenic scenery continues
A day after our departure from Montreal, the ship enters Quebec City, also known as "North America's only fortified city" and "North America's oldest city". The old city of Quebec is a World Heritage Site, especially because of its historic landscape. What I definitely want to walk through in this town is the Petit Champlan Street, said to be the oldest downtown area in North America. This very pretty street can be turned into a great picture no matter where you frame it. And before sunset, we head to the "Upper Town". Surrounded by hilltop ramparts, this area offers panoramic views of the autumn foliage, cityscape and even our ship. We finish our trip in eastern Canada by stopping at this greatest photo spot.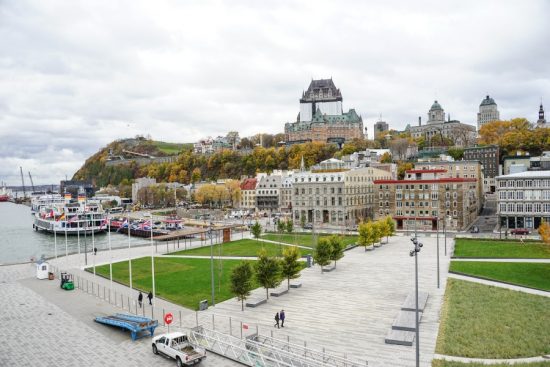 "Upper Town" is an area where many streets intersect, centering around the Hotel Chateau Frontenac like an old castle. The sidewalk terrace "Terrasse Dufferin" is perfect for a walk.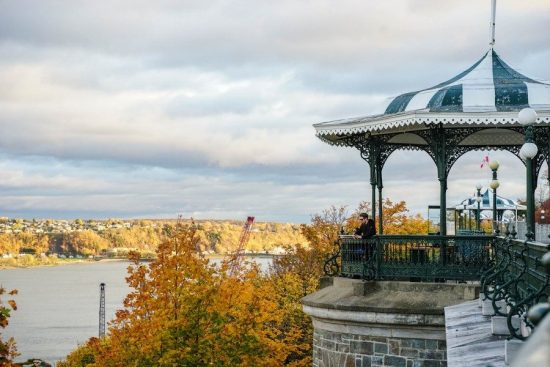 "Lower Town" spreads out around the Royal Square, which was the base for the settlement. It is a lively area with souvenir shops, general stores, cafes, art shops, and more.
Quebec City is colored by the autumn colored trees in the streets. Every year, wonderful and precious landscapes show up for a very short period of time.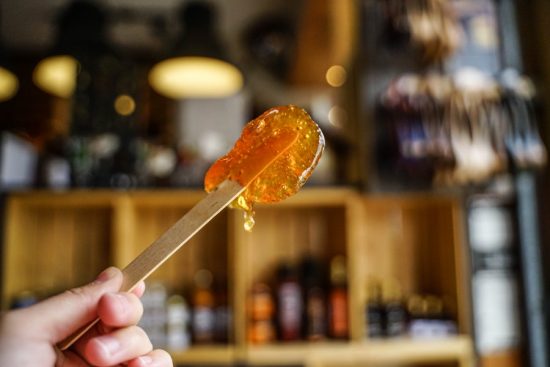 An indispensable part of the Canadian table. Enjoy the real taste of their delicacies.
The maple tree is a very important symbol of Canada, being depicted even on the national flag. Maple syrup is made by concentrating sap collected from this tree, and while it is famous in Japan, it is not well known that there is a difference in concentration. Divided into 4 types, Golden, Amber, Dark, and Very Dark, the taste becomes richer in proportion to the color strength. There are many high quality souvenirs in Canada including this syrup. Smoked salmon, ice wine, couchin sweaters, dream catchers, and souvenirs are all things many want to buy. If you walk around the city, you will surely find a new favorite.
You can also sample maple syrup at specialty stores like this. It's a great pleasure to compare the tastes in their country of origin.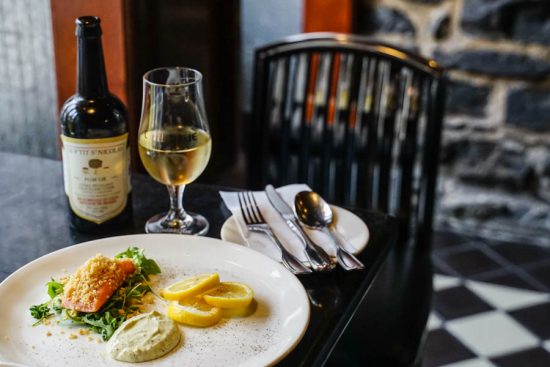 Be sure to try an Apple Cider at a Quebec restaurant. It's like sweet champagne with the flavor of apples, making your meals even more delicious.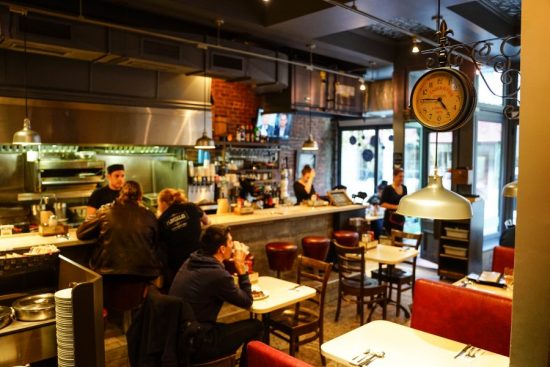 If you're tired of walking around the city, take a break at one of the stylish cafes that can be found around the city. You will feel like you're in a movie just by drinking coffee.