Singapore: A fascinating and multicultural country
2020/5/1
The area of Singapore is only about 728 km sq. Still, it is a tourist powerhouse with abundant attractions such as the Merlion, the world's first night zoo the "Night Safari," and the Marina Bay Sands hotel, famous for its rooftop infinity pool. In such a small country, you can have a glimpse of diverse cultures on every street. The atmosphere changes completely from Chinatown to Little India and Arab Street, and you can enjoy an exotic atmosphere that is typical of the multi-ethnic country that is Singapore. In this city a wide variety of races and cultures coexist, and by skillfully bringing them together, a vibrant and unique culture is nurtured. Here, you can see and experience a cultural fusion unlike anywhere else.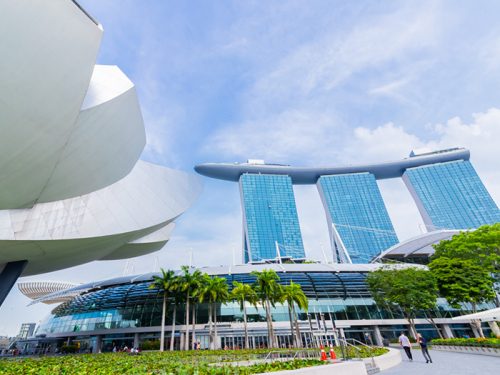 Singapore, one of Asia's most multi-ethnic countries
The city can be said to be typically full of 'campur' – a Malay word meaning a mix. Here, you can enjoy an exotic atmosphere with a mixture of cultures, traditions and religions. Signs with various languages are all around the city including train stations, and you will feel a mysterious feeling that makes you forget where you are for a moment. "Singlish" is widely used in everyday conversation, combining the languages of the island and mirroring its history. This conveys the ethnic, linguistic, and religious diversity of Singapore, with respective identities coexisting together.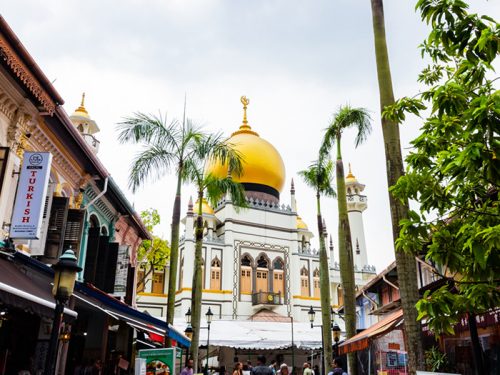 In the center of the city is a futuristic cityscape with skyscrapers that are said to be the greatest in Southeast Asia. At Singapore's newest tourist attraction, Gardens by the Bay, you can see a group of supertrees inspired by the giant trees of the tropical rainforests. It's a spectacular view that will make you feel as if you have traveled back to the time of the dinosaurs. Another Singaporean symbol is Marina Bay Sands. Beyond the beautifully curved tower is an area reminiscent of a huge ship with a total length of 340 meters. This spectacular spot has a panoramic view of Singapore, and you can feel like you are in a futuristic city.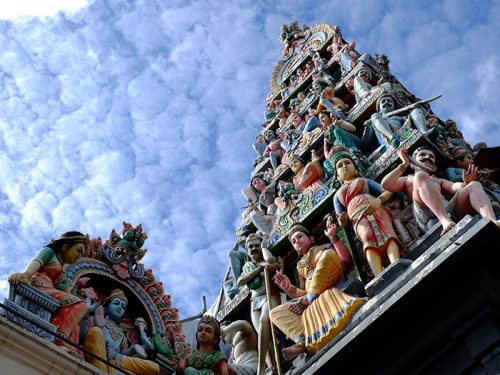 Nostalgic China Town
As soon as you think you've passed in front of a Chinese temple with lanterns hanging, you'll soon see a colorful Hindu temple. Mysterious sights like these are common in Singapore. The diversity of races and religions is unparalleled in other countries, and just visiting the city will make you feel like you have traveled around many different Asian countries. Take a look at the food stalls for colorful, tropical fruits. Just looking at the giant coconuts will make you feel refreshed. Traditional costumes such as sari and punjabi lined up at the stalls are also popular as souvenirs. Bargaining for your shopping is a fun way to communicate with local people.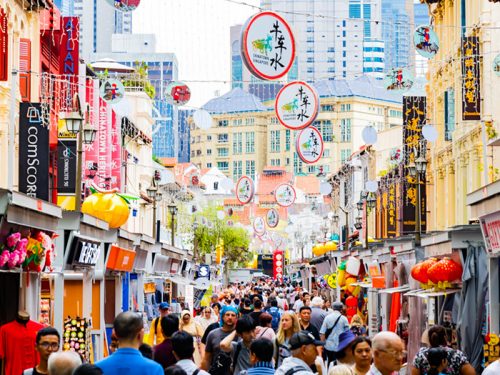 Arab Street, a Muslim area with an unique atmosphere
Experience a different cultural atmosphere on Arab Street. Singapore's largest and oldest Islamic temple, the Sultan Mosque stands out for its beauty amidst the narrow lanes. The palm trees that stretch straight toward the sky and the golden dome are reminiscent of tropical Arabian nights. In addition, Arab Street is excellent for souvenirs. Walking down the alleys lined with exotic merchandise will make you feel like you're wandering through a bazaar in the Middle East.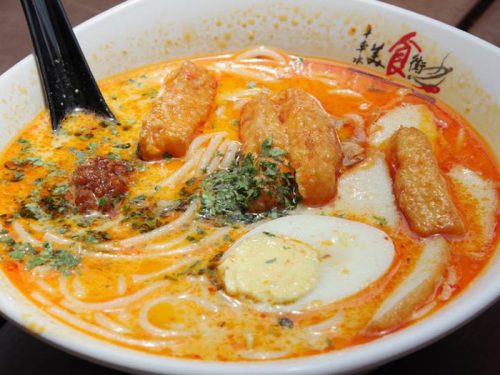 Sample gourmet food with a variety of origins
Singapore is a country of immigrants. Its mixed roots are reflected in its food culture, which combines elements from China, Malaysia and India. Many busy Singaporeans eat on a daily basis at Hawkers markets, which are street food stalls that support the stomachs of Singaporeans. Among them, perhaps the most popular local food is laksa. Thick rice flour noodles with aromatic dried shrimps go well with the spicy coconut milk-based soup, making you eat non-stop until your plate is empty.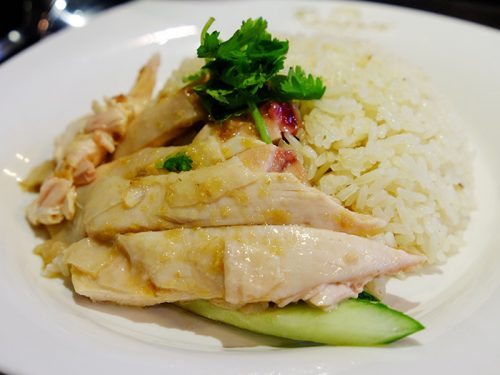 Singapore's famous chicken rice, said to have been popularized by immigrants from Hainan Island, and the curry plate, a classic South Indian dish, are also very popular. Chicken rice combines boiled chicken and rice cooked in this stock, and is characterized by the fragrant aroma even of just the rice alone. The light taste is delicious. You might see other Peace Boat friends here and invite each other to share the hearty food. Enjoy this exotic cuisine while wiping your sweat from the heat!