The Caribbean Sea: Mecca of Cruising
2021年7月21日
Jamaica, Belize, Bahamas and Curaçao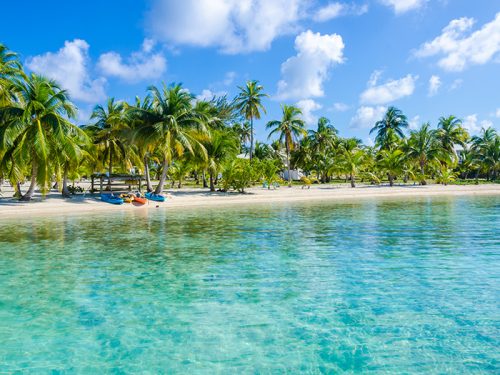 Saying that the Caribbean Sea boasts the most beautiful beaches in the world is an understatement. Its emerald green waters along with white sand beaches will make you feel that you are in paradise.With so many beautiful places, the Caribbean is a popular destination for cruises. Everyday, thousands of passengers sail on cruises from Miami in the United States to visit the many ports in this region. As you would expect, Peace Boat has also visited the Caribbean region many times. Each port shares the beautiful sea, but all are different and have their own characteristics. Today, we would like to introduce you the Caribbean Sea through four different ports of call.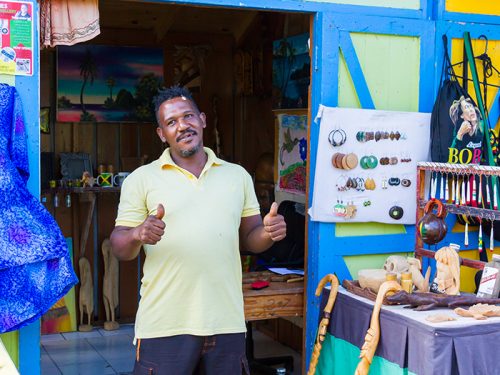 An Island Where the Rhythm of Reggae Flows
Jamaica may be one of the most well-known of the Caribbean countries. We are arriving at Ocho Rios, a port town in the north of this 10,000 km2 country. Jamaica is renowned for its Reggae music, including Bob Marley, the "God of Reggae." Everywhere around town, in restaurants, and in the streets, you can hear his songs. On tour, you can visit Nine Miles, the mountain town where Bob Marley was born. Here you will feel a different atmosphere than the towns close to the sea, and visit the house where he was born, as well as the mausoleum where he rests. The display of many of his possessions, including his instruments, makes this a a must-visit for Reggae fans.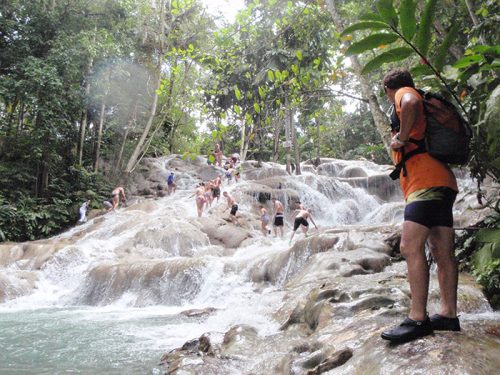 Close to the port you can also find Dunn's River Falls, a place typical to Jamaica. At the mouth of the river is a step-like waterfall that you can climb! Once you have changed into your swimsuit, you can jump in and walk carefully, thinking where to step next, while facing great amounts of cold water. This is certainly a refreshing experience! After climbing the falls, we head to enjoy the beach. For lunch we will have Jerk Chicken, a Jamaican plate of spicy chicken grilled on wood flames, and a Red Stripe beer. To close, enjoy a cup of world famous Blue Mountain Coffee.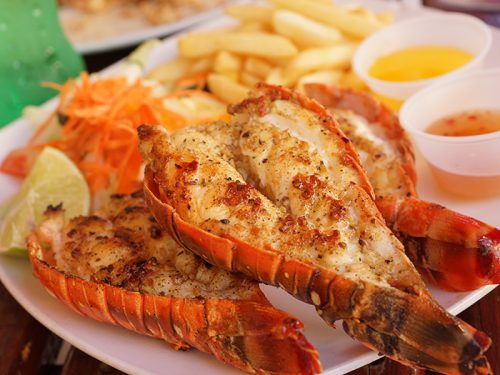 The Jewel of the Caribbean: A Place where Monsters Nest
Belize is a country right at the root of the Yucatan Peninsula. Its beautiful blue waters and the world's second largest coral reef led it to be known as the Jewel of the Caribbean. On our visit to Belize, we head for the small World Heritage Site island of Caye Caulker. Arriving at the island, a mind-defying beautiful sea extends before us. It is hard to hide your excitement. Here you can walk through the streets of town, decorated by colorful buildings typical to the South American architecture. You can also go snorkeling, hoping for a close encounter with sharks or manta rays. And of course, you can also enjoy eating fleshy lobster in a barbecue lunch.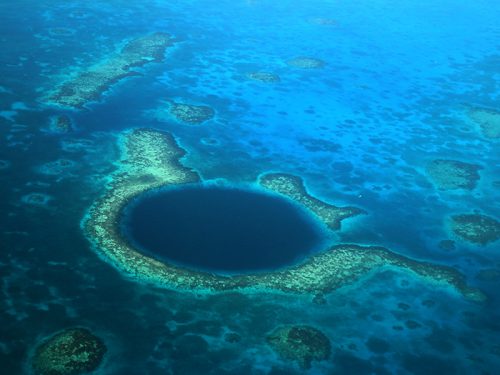 Belize is also famous for the Blue Hole, a world class sight. Located in a bay 88 kilometers east of the mainland, this giant hole has a diameter of 300 meters. Due to unknown reasons, the land here has sunk, and the hole now has a depth of 130 meters. To enjoy this exciting view, one must view it from above. With this in mind, we board a small plane and take off to the sky. After gaining altitude, we can see the Blue Hole right below us. A deep blue circle stands out from the rest of the blue ocean. This mysterious sight has also been called the "Monsters Nest" in the past.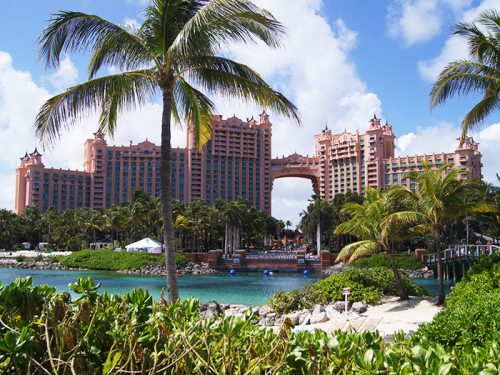 One of the Caribbean's Finest Resort Islands
Nassau, in the Bahamas, is a top-class resort, and a popular destination for honeymoons. One of the most symbolic landmarks of Nassau is the Atlantis Hotel, built to resemble the legendary city. It boasts many attractions that can keep you busy for days, such as a pyramid pool with more than 10 water sliders, and an aquarium. Moreover, you can enjoy its private beach and encounters with dolphins. At the Pirates of Nassau Museum you can also learn about the real "pirates of the Caribbean."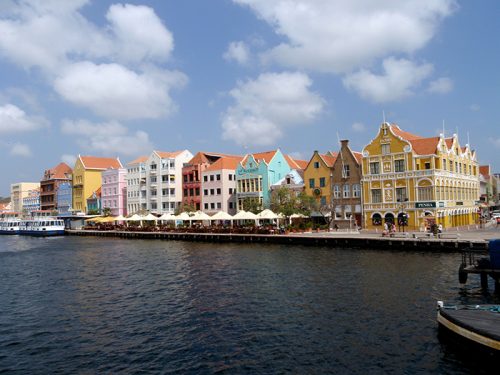 A Baseball Powerhouse in the Caribbean
The Dutch territory of Curaçao has an area of 444km2 and a population of 150,000 people. In its old town, registered as a UNESCO World Heritage Site, a continuous row of gable roofed buildings extends, with no space in between and all boasting cheerful pastel-colored walls. The most famous local delicacies are iguana dishes. As there are not many opportunities to try iguana, I gather all my resolve and take a first bite. Its texture is somewhere between that of fish and beef. But its flavor is delicious nonetheless. Another specialty you must try is the liqueur with more than 300 years of history: Curaçao. Many touristic programmes visit factories making this liqueur, where you can try it and learn about the production process.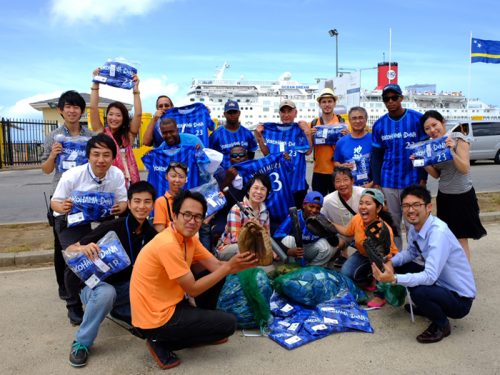 In Curaçao, baseball is the king of sports. Although is a small country, many major league players have been born here. However, it is a reality that economic reasons mean a lack of baseball supplies. That's why Peace Boat gathers baseball goods from around Japan before departure of our voyages, and delivers them to local community groups during our visit. Moreover, a friendly baseball match is held between the locals and the onboard baseball team. Seeing a match between people from far-away countries is always so exciting. The Peace Boat onboard team practiced in a limited space on the ship for many days, all for this chance! International exchange through baseball and sport can overcome all language barriers, and by spending such special time toghether, everyone wins.
PHOTO: PEACEBOAT, Kato Tatsuya, Nakasuji Kota, Nakamura Mitsutoshi, Matsuda Sakika, Maruya Kazufumi