Learning from the World's Most Liveable City
Vancouver (Canada)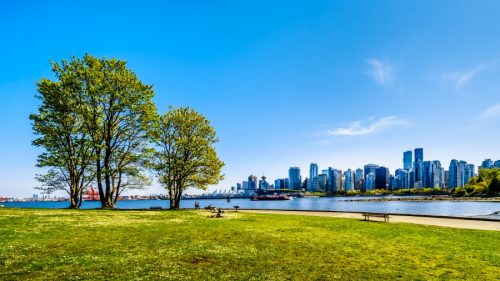 Vancouver is the gateway for visitors headed to the Canadian Rockies. Although it is one of Canada's largest cities, is surrounded by gently sloping mountains and is a relaxed and peaceful place to live.
Toward Urban and Natural Coexistence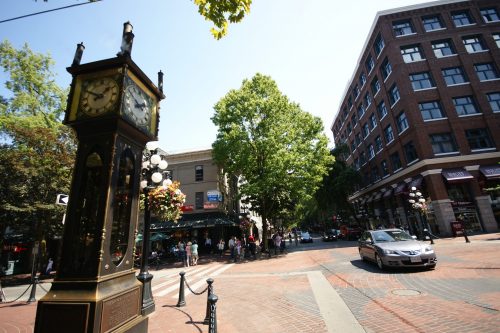 With the sea, mountains and forests just a stone's throw from the city, Vancouver has been called "the world's most liveable city". As the third largest country in Canada it of course has many shopping streets, and is also home to Gastown with the world's only steam clock, and the vast Stanley Park, a place of relaxation for citizens. And just a short trip outside of the city is the Capilano Suspension Bridge and Grouse Mountain, surrounded by greenery. This offers a wonderful combination of both nature and the bustling city life to enjoy. Vancouver is a city that aims to protect both the comfortable living environment and also natural conservation, gaining attention from around the world.
Hiking in Lynn Canyon Park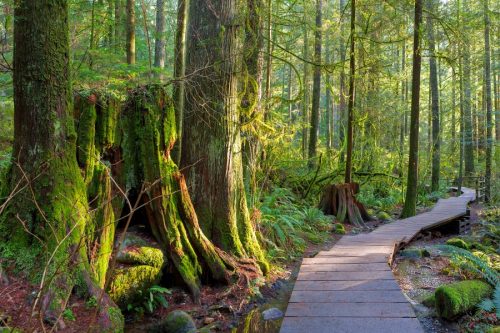 Hiking in Lynn Canyon Park is a wonderful way to experience Canada's natural beauty. Located in North Vancouver, less than an hour from the city, the park is a popular destination for tourists and locals alike. Surrounded by trees, ferns and fresh air, hiking here is truly refreshing – a way to enjoy what is known in Japanese as "shinrinyoku" or forest bathing. If you cross the suspension bridge between the trees and walking further, you will find a crystal clear river. A day in this wilderness is truly a way to relax and enjoy nature.
PHOTO: PEACEBOAT, Nakamura Mitsutoshi, AdobeStock