Protecting the Beautiful Nature
Puntarenas
Costa Rica means "rich coast" and is a country with abundant nature just as its name suggests. In this port of call you can be immersed in beautiful nature just a short trip from the port.
Balancing envrironmental protection and tourism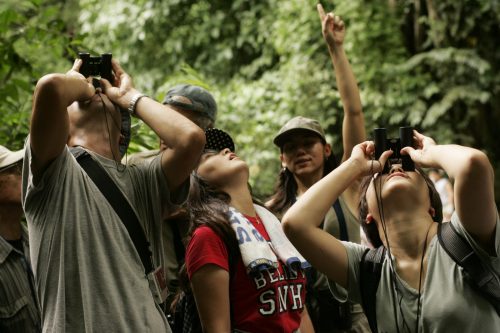 Costa Rica is known as a leading country in ecotourism, with a quarter of its land area designated as national parks. It was the first country in the world to promote "sustainable tourism," which is a form of tourism that takes environmental conservation into consideration. There are many lessons for us to learn, such as environmental considerations when using nature as a tourism resource, and education for visitors. Peace Boat offers excursion programs such as a bird observation tour in the trees at the Monteverde Nature Reserve, home to more than 400 species of birds, and a river cruise through a mangrove forest on the Tarcoles River, where the largest number of crocodiles in Costa Rica can be seen. While enjoying the beauty of nature, let's think about what we can do to protect the environment.
Costa Rican Coffee – One of Central America's Finest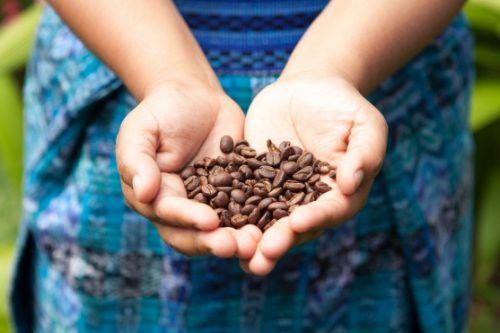 Coffee beans were brought to Costa Rica from Cuba in the 18th century, making it the first country in Central America to start growing coffee. The country is known for producing high qulity coffee thanks to its fertile soil and mountainous landscape. It has also adopted production methods that care for the natural environment. You can visit coffee plantations and the suburban village of Sarchi, known for its woodcrafts, and learn about the process of coffee cultivation and shipping, as well as see colorful crafts such as the traditional Costa Rican bullock cart, the carreta. There are also cafes in the city where you can enjoy drinking delicious coffee. Be sure to pick up some Costa Rican coffee beans as souvenirs.
PHOTO: PEACEBOAT, shutterstock.com