A Big City where Cutting-edge Cultures Meet
New York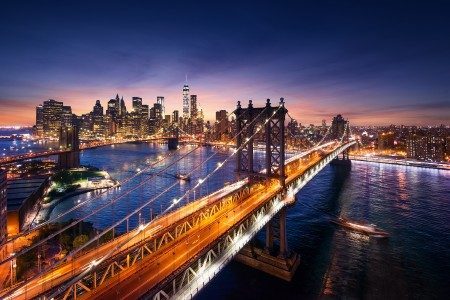 There is no shortage of things to see and do, including the Statue of Liberty, world-famous museums, lush parks, and the skyscrapers of Manhattan. The dazzling night view is another attraction.
The Largest American City
The city, the center of the world economy, is lined with skyscrapers. The view of Manhattan from Rockefeller Center is particularly overwhelming. Times Square, with its giant screens and theatrical signs, is one of New York's most popular spots, attracting people from all over the world. Broadway is also a popular place to see musicals with a wide variety of performances. This is a port where you can visit the diverse culture and history of the residents, and also enjoy the sophisticated entertainment. Please don't miss the Statue of Liberty towering over Liberty Island seen from the ship.
The UN Headquarters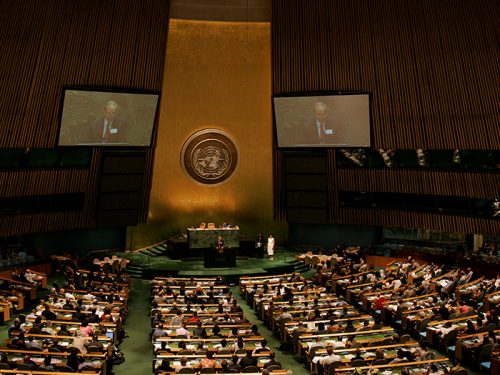 The United Nations Headquarters in New York is the center of international politics, where representatives of the 193 member states, various international organizations, and non-governmental organizations gather to discuss global issues such as peace, human rights, and the environment. NGO Peace Boat has a special consultative status with the UN ECOSOC, and attends various conferences and workshops. When the ship calls at New York, we take action with the UN Department of Public Information. Study tours are also available that offer you an opportunity to hear about the organization and activities of the United Nations, and to experience firsthand the international politics that can only be experienced at UN Headquarters.
PHOTO: PEACEBOAT, Mizumoto Shunya, shutterstock.com