A Journey to the Great Outdoors
Akureyri
Arkreyli is located in the northern part of Iceland and is the second largest city after Reykjavik. It is a natural harbor located at the far end of the Eyjafjord, and its beautiful cityscape with the fjord looming over it attracts people.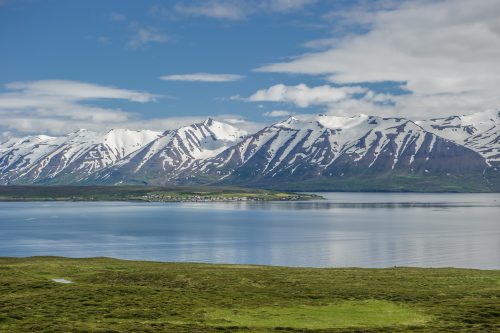 Creation of Fire and Ice
Eyjafjord is located in north-central Iceland. The name means "island fjord" in Icelandic. As the name implies, it is the longest and most beautiful fjord in Iceland, with both walls cut off by glaciers and a total length of about 60 kilometers. Visitors can enjoy cruising in the dark green and mountainous nature. The ice fjord area is followed by the desolate reddish-brown land of Hverir, Iceland's largest geothermal area, and the Goðafoss Waterfall, which has been called the most beautiful waterfall in Iceland. The powerful scenery created by Mother Nature awaits you.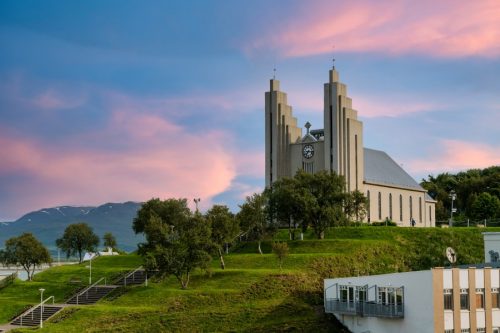 A town on the coast of a fjord
Built on a small hill in the center of the city, the Church of Akureyri has been a symbol of the city since it was built in 1940, welcoming visitors with a huge pipe organ fitted with 3,300 pipes and beautiful stained glass windows. A boat suspended from the ceiling is one of the traditional prayers for the safety of families on a voyage. From the hill on which the church stands, you can also see the fjord land stretching out across the sea. The town is lined with colorful, cute, and fashionable buildings typical of Scandinavia, and there are also souvenir shops and cafes, making it a perfect place to take a leisurely stroll around town.
PHOTO:PEACEBOAT, AdobeStock, GettyImages/javarman3