A City that Retains its Medieval Looks
Kotor (Montenegro)
Montenegro, a small country which had been part of the former Yugoslavia, has a population of approximately 650,000. Kotor, which sits quietly in a complex cove, is called "the hidden treasure of the Adriatic Sea" and is registered as a World Heritage site.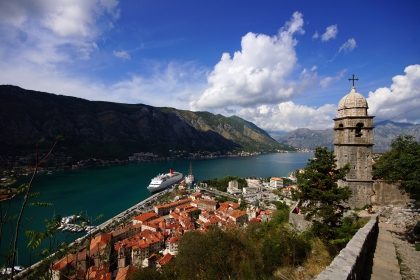 Visiting the Beautiful Fortress City
Located deep in a beautiful fjord on the Adriatic Sea, this ancient city has retained the atmosphere of a medieval city-state and has been praised as a masterpiece of walled architecture. Protected by the sea in front and the steep mountains behind, the fortified city has never been destroyed and has remained as it was in the Middle Ages. The old town is lined with magnificent pavilions built by merchants who became wealthy through trade, and its natural beauty and deep history have earned it the nickname of the most beautiful bay in the world.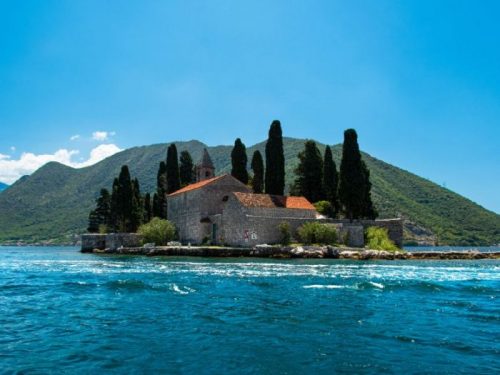 Heading to a Town where History and Prayers are Carried on
Off the coast of Perast, a maritime town that developed under the rule of the Venetian Republic, there are two beautiful islets. One is the monastery of Saint George and the other is Our Lady of the Rocks. Our Lady of the Rocks was founded around the 15th century, when a fisherman found a coin of the Virgin Mary washed ashore on a small reef here, and erected a cross on the reef as holy ground. The islet is said to be made of rocks and stones that sailors threw into the sea over a period of 200 years to pray for safe voyages. The small town of Perast, with a population of about 500 people, offers a wonderful and tranquil landscape.
PHOTO:PEACEBOAT, Nakamura Mitsutoshi