The Resort Island in the Aegean Sea
Santorini
Located approximately 200 kilometers southeast of mainland Greece is Santorini, a mysterious crescent island formed by volcanic activity. It is one of the world's leading resorts, where you can enjoy the ruins of ancient cities and wineries.
A Contrast between Blue and White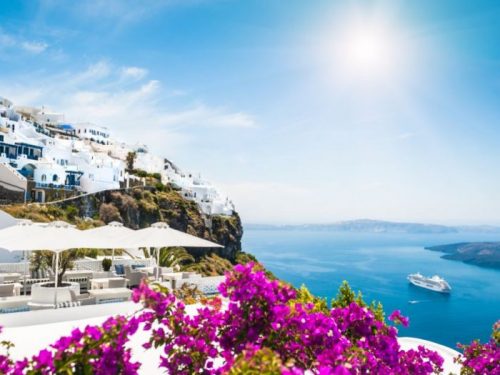 Santorini offers a beautiful contrast between the bright blue Aegean Sea and the bright white houses on the cliffs. Many cruise ships visit this world's leading resort for its spectacular views. Visitors can enjoy strolling around the picture-postcard town full of restaurants, stores, and domed churches. Above all, what makes this town famous is its beautiful sunsets. The sunset offers a mystic scene: the city gradually turns orange, and the sun sinks into the Aegean Sea.
Thinking back to the Sunken Continent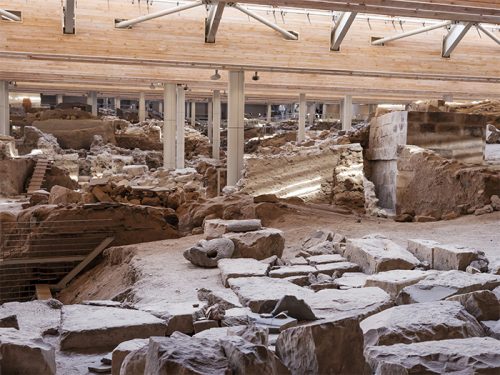 Akrotiri is allegedly the best-preserved among the prehistoric sites around the Aegean Sea. Beautiful frescoes and ceramics excavated from this site evoke the glory and romance of the civilization that flourished in ancient Greece. You can understand how the site reminded Plato, the famous philosopher, of Atlantis, the continent that sank into the sea overnight. Santorini, blessed with a Mediterranean climate, is also known for its wine production. Enjoy the wineries with spectacular views!
Blessings of the Aegean Sea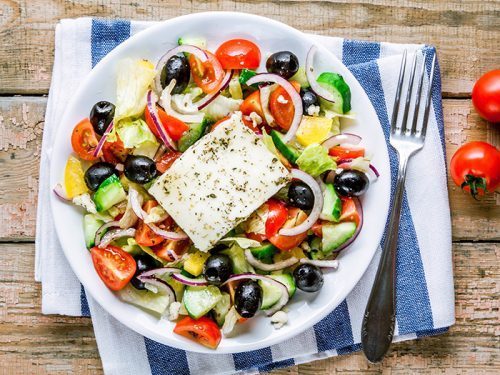 Santorini is a popular cruise destination in the Aegean Sea. The island has no port big enough to accommodate large passenger ships. Therefore, the ships dock offshore, and visitors board a tender boat for landing. Another major attraction is the authentic Greek cuisine full of the bounty of the Aegean Sea. Seasonal ingredients are flavorous and appetizing. As you enjoy your meals, look out the window, and you will see the beautiful contrast of blue and white colors.
PHOTO:PEACEBOAT, AdobeStock, shutterstock.com