Highlights of Peace Boat's 2023 Cruises – Cruise Writer Selects Historical Voyages (2)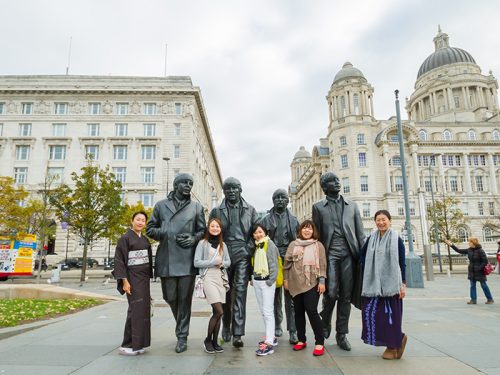 Both The Beatles and Peace Boat Went Global from Liverpool
Sixty years ago in 1963, 'Please please me / Ask me why' by The Beatles, a four-piece band from Liverpool that had debuted the previous year, hit number one in the UK charts. Ever since all of their songs topped the charts and got the world into a frenzy. In autumn 1998, the Ukrainian-flagged Olivia set sail from The Beatles' hometown. It was the first Peace Boat voyage to circumnavigate the globe. From this Peace Boat's 24th Voyage onwards, Peace Boat has offered a series of round-the-world cruises to this day. Both The Beatles and Peace Boat Cruises took off to the world from this port city.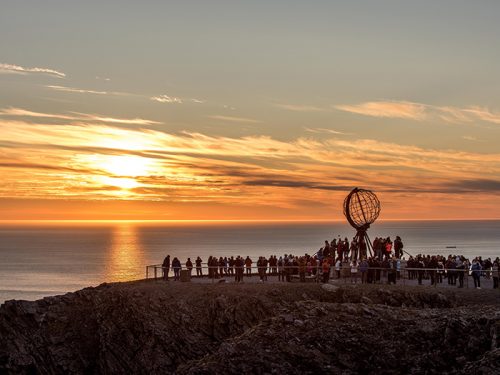 Cruising the Arctic is like Daydreaming
Peace Boat's 114th Global Voyage will kick off the year 2023. On top of the annular total solar eclipse to observe, cruising the Arctic in early June is a highlight. It is also the first cruise in Peace Boat's 40-year history to visit three Norwegian ports: Tromsø, which lies at latitude 66°33′ north; Honningsborg, also known as 'Norrkop' (Northern Cape); and Longyearbyen, the northernmost town in the world, located in the Svalbard archipelago. The Kongsfjord excursion in the Svalbard archipelago is also something to look forward to. Cruising during the midnight sun, when the sun never sets, will be like a daydream that you cannot experience anywhere else in the world.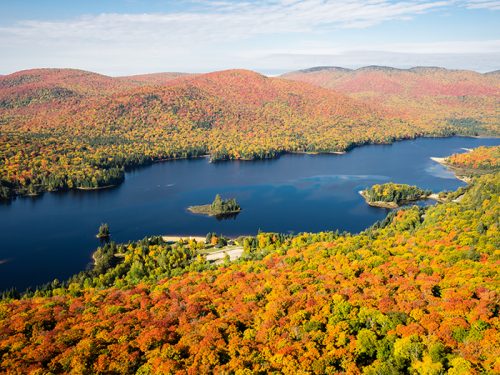 A Strange Relationship Between Peace Boat and the Maple Route
Crossing the oceans is not the only attraction of round-the-world cruises. One of the many hidden charms of Peace Boat's 115th Global Voyage is the St. Lawrence River. You will be cruising along the river but during a special season. You can see a wealth of beautiful autumn foliage along Canada's Maple Route, locally known as the Heritage Highway. The name "Maple Route" is derived from the many maple trees along the route and the maple symbol on the Canadian flag. It was a Japanese travel company that came up with this naming in 1983. Coincidentally, this was also the debut year of Peace Boat Cruises.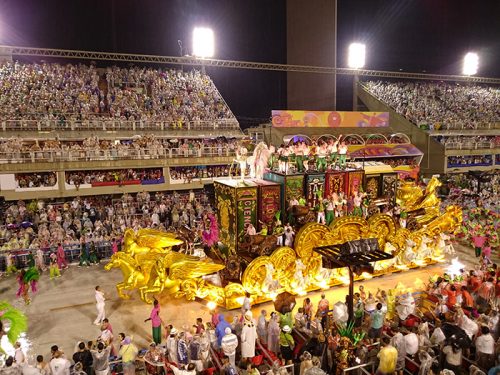 Rio de Janeiro in the Middle of the Carnival
On February 14, 1973, Nippon Maru set sail from Yokohama with the last group of immigrants to South America. It was Japan's first round-the-world cruise. Half a century later, at the end of 2023, Pacific World departs Kobe and Yokohama on a southbound global voyage, calling at Rio de Janeiro in February of the following year. The ship will stay in Rio de Janeiro for three days (February 11-13, 2024). It is an unusually long stay because the time is right in the middle of the 'Carnival of Rio.' Several carnival-related tours are planned for Peace Boat passengers to experience this frenzy up close. It will also be a time-slip voyage that will trace the history of Japanese cruises from an immigrant ship to round-the-world cruises.
PHOTO: PEACEBOAT, Isogai Miki, Okada Keita, Chiga Kenji, Nakasuji Kota, Nakamura Mitsutoshi