Ocean Dream

CABIN INFORMATION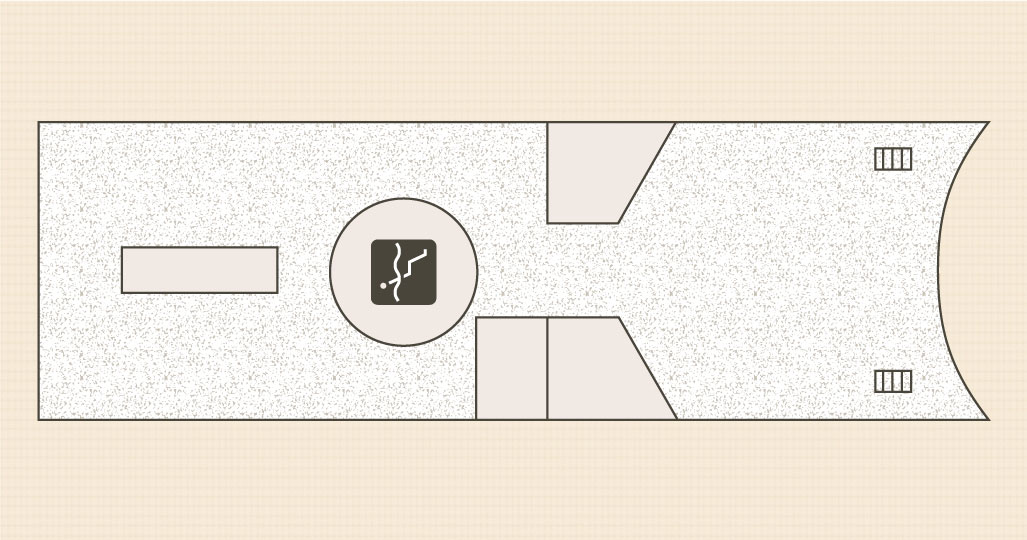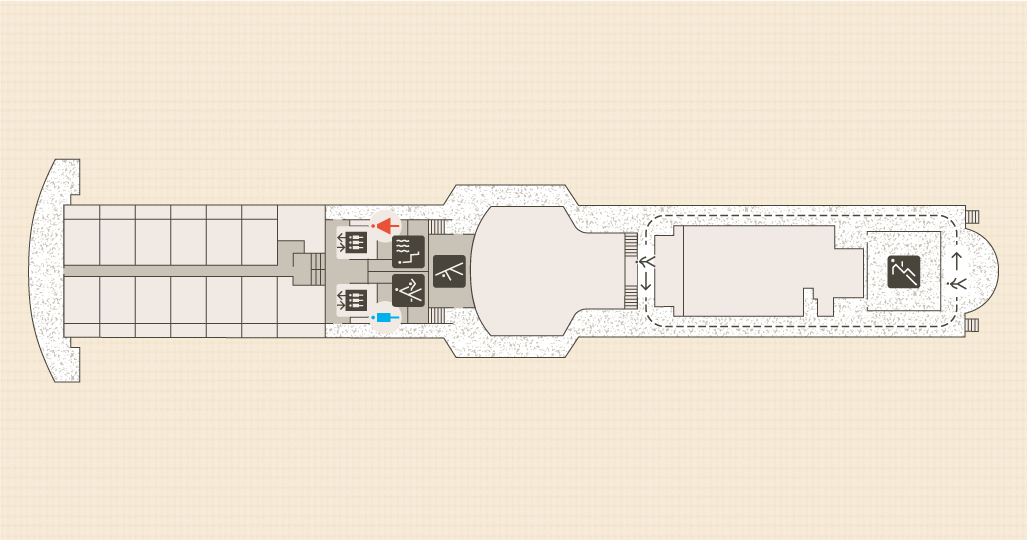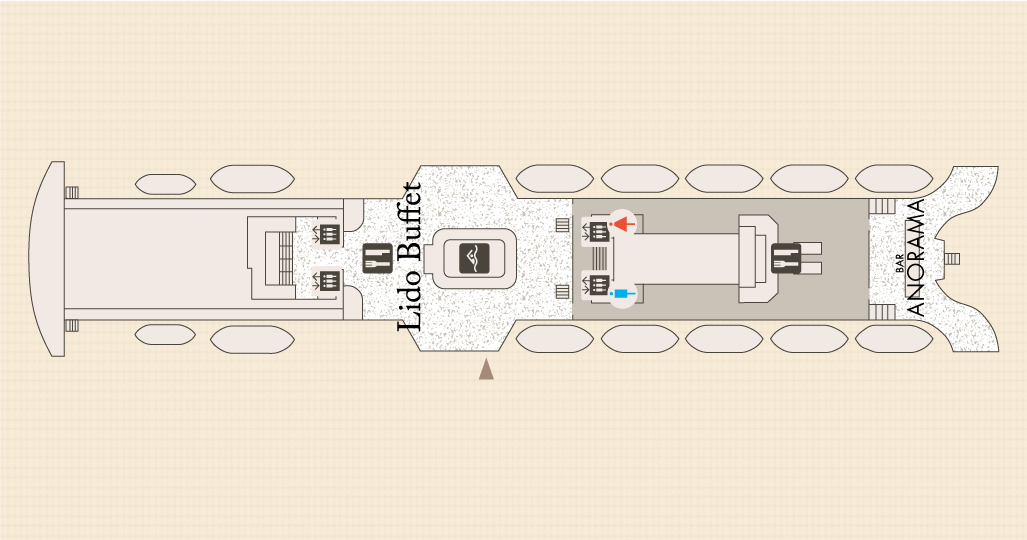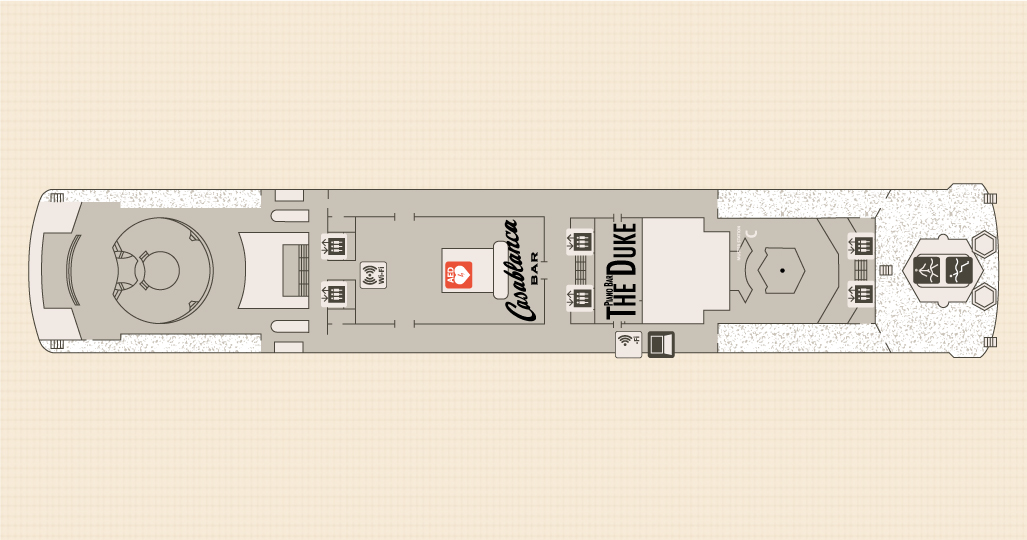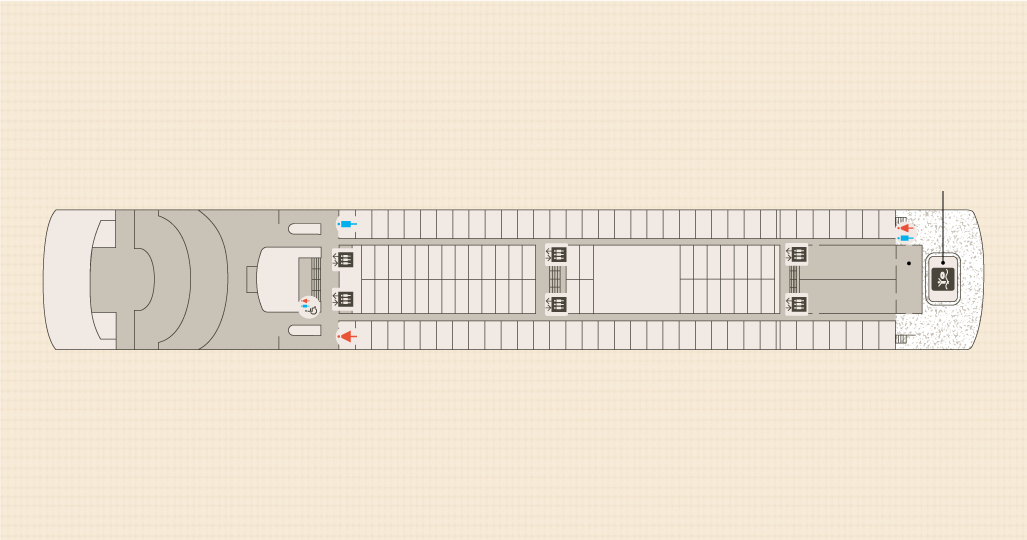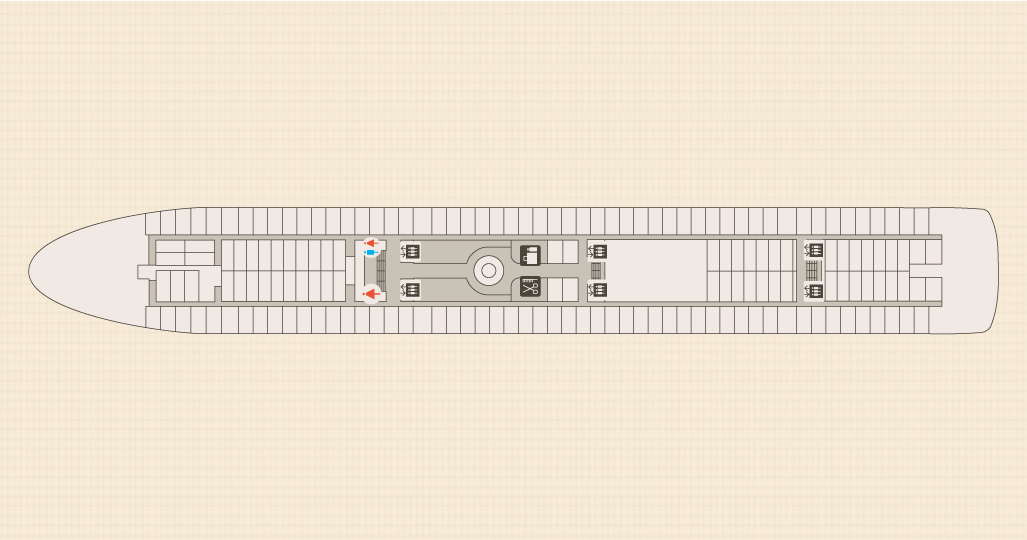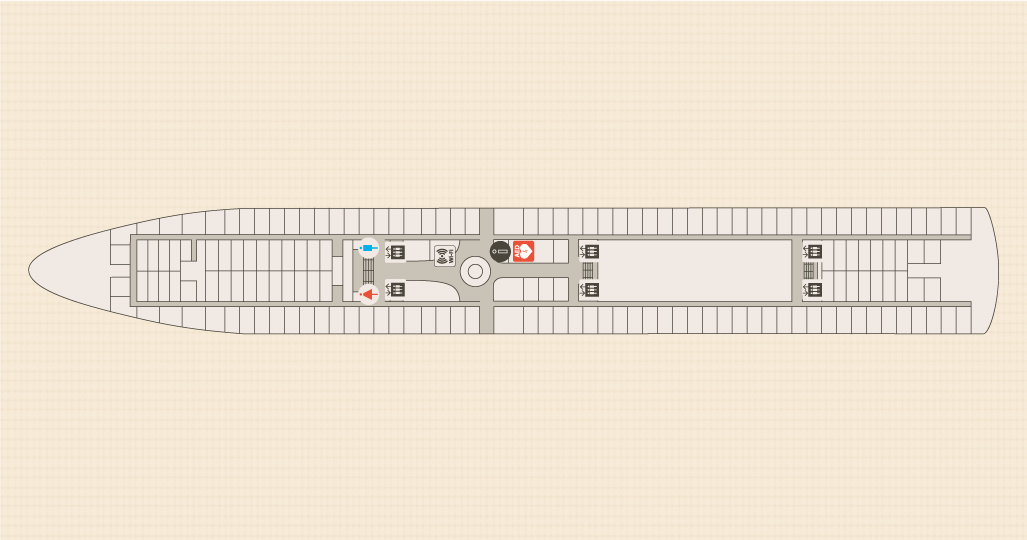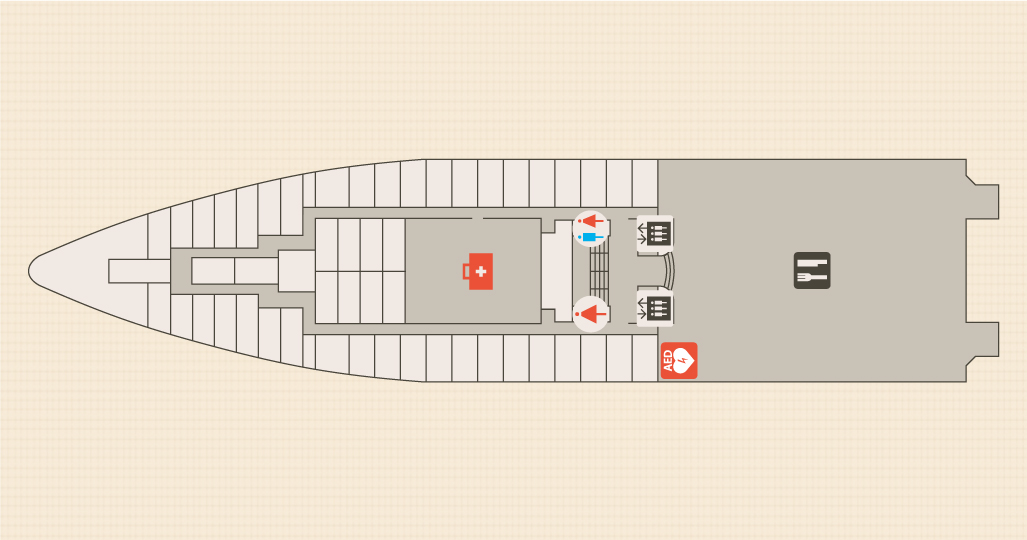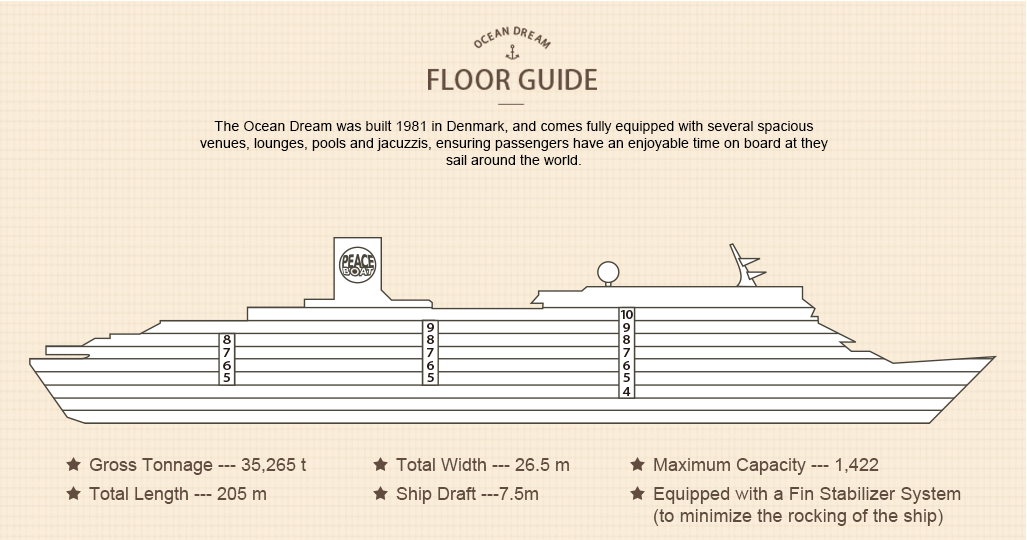 DECK 11
DECK 10
DECK 9
DECK 8
DECK 7
DECK 6
DECK 5
DECK 4
Ocean Dream
Pair Type
Pair Balcony
Apart from the personal balcony attached to your cabin, Balcony Class passengers can also enjoy exclusive access to their very own observation deck that is not accessible to other passengers. The observation deck is located at the front of the ship, and offers unparalleled views either while at sea, crossing through the world's great canals, or when sailling through breathtaking fjords.
Capacity

2

Area

26m² (excl. balcony)

Bed

Twin

Floor

10F

Window

Square Window

Facilities

Balcony, bath tub, toilet (fitted with washlet),Walk-in Closet, Refrigerator (incl. mini bar),Electric kettle, TV, hair dryer, Equipped with Simmons® beds.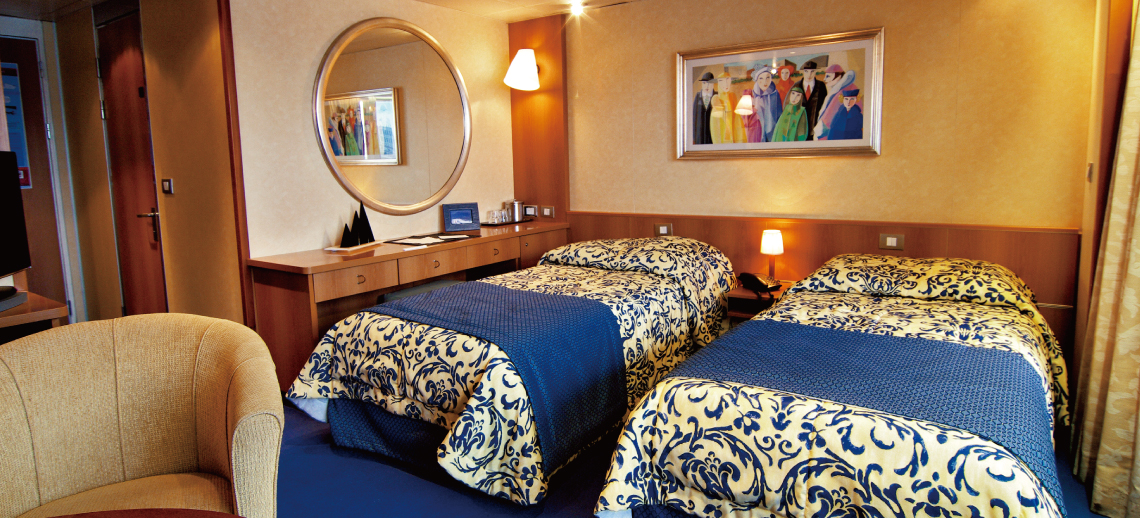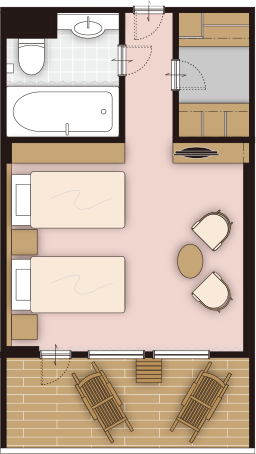 Pair Outside
Capacity

2

Area

14m²

Bed

Twin

Floor

4-7F

Window

Square Window

Facilities

Shower, Toilet, TV, Hairdryer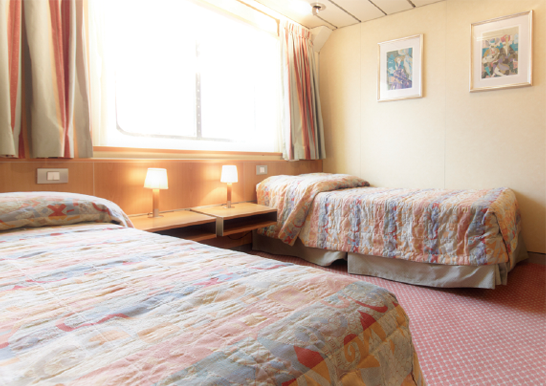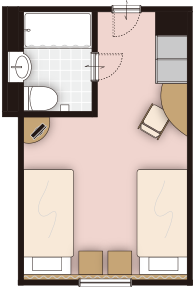 Pair Inside
Capacity

2

Area

12m²

Bed

Twin

Floor

4-7F

Window

None

Facilities

Shower, Toilet, TV, Hairdryer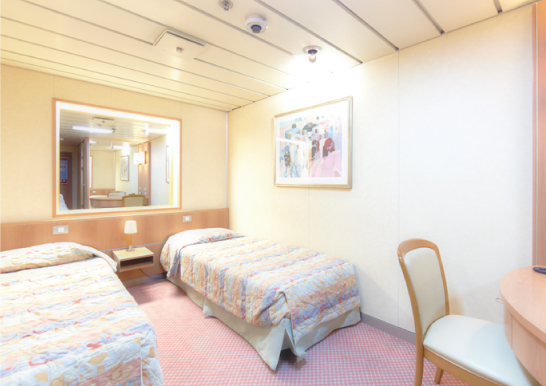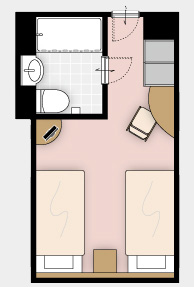 Friendly Type
Friendly Outside
Capacity

4

Area

14m²

Bed

Upper and lower berths

Floor

4-7F

Window

Square Window

Facilities

Shower, Toilet, TV, Hairdryer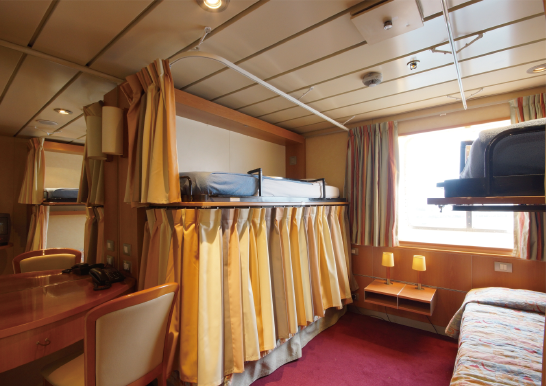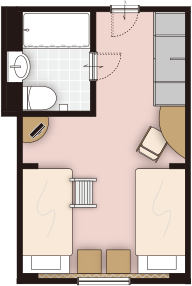 Friendly Inside
Capacity

4

Area

12m²

Bed

Upper and lower berths

Floor

4-7F

Window

None

Facilities

Shower, Toilet, TV, Hairdryer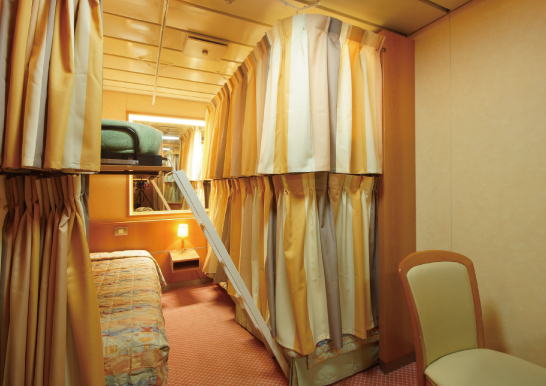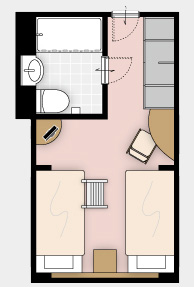 Single Type
Single Outside
Capacity

1

Area

14m²

Bed

Double

Floor

4-7F

Window

Square Window

Facilities

Shower, Toilet, TV, Hairdryer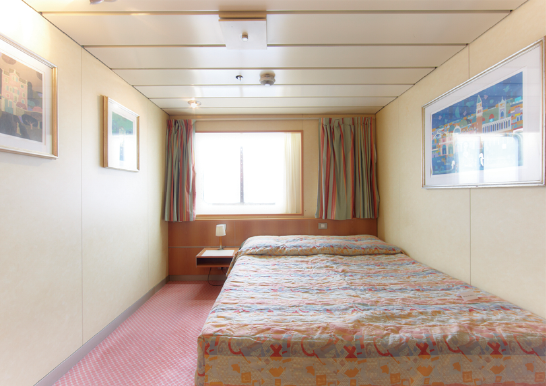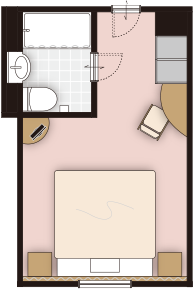 Single Inside
Capacity

1

Area

12m²

Bed

Double

Floor

4-7F

Window

None

Facilities

Shower, Toilet, TV, Hairdryer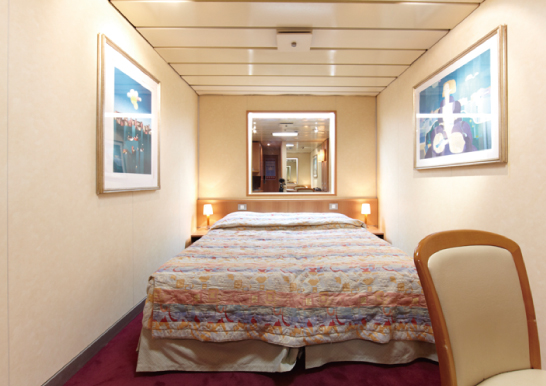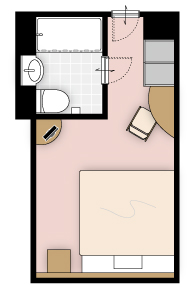 Semi Single Type
Semi Single Outside
Capacity

2

Area

14m²

Bed

Twin

Floor

4-7F

Window

Square Window

Facilities

Shower, Toilet, TV, Hairdryer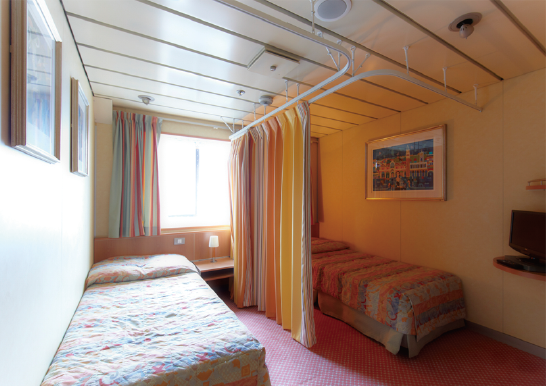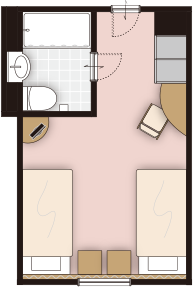 Semi Single Inside
Capacity

2

Area

12m²

Bed

Twin

Floor

4-7F

Window

None

Facilities

Shower, Toilet, TV, Hairdryer