Facilities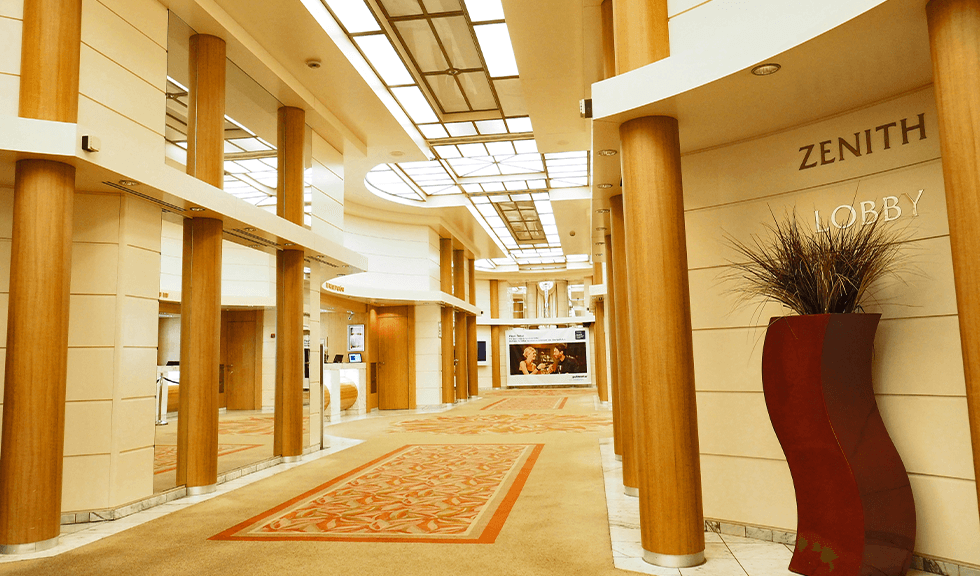 With a colorful history that kicked off with Celebrity Cruises, its elegance and modern design make this ship the perfect way to travel by sea. Sizable public spaces, plenty of cabins with balconies, and stepped-up onboard services are set to make life on board better than ever.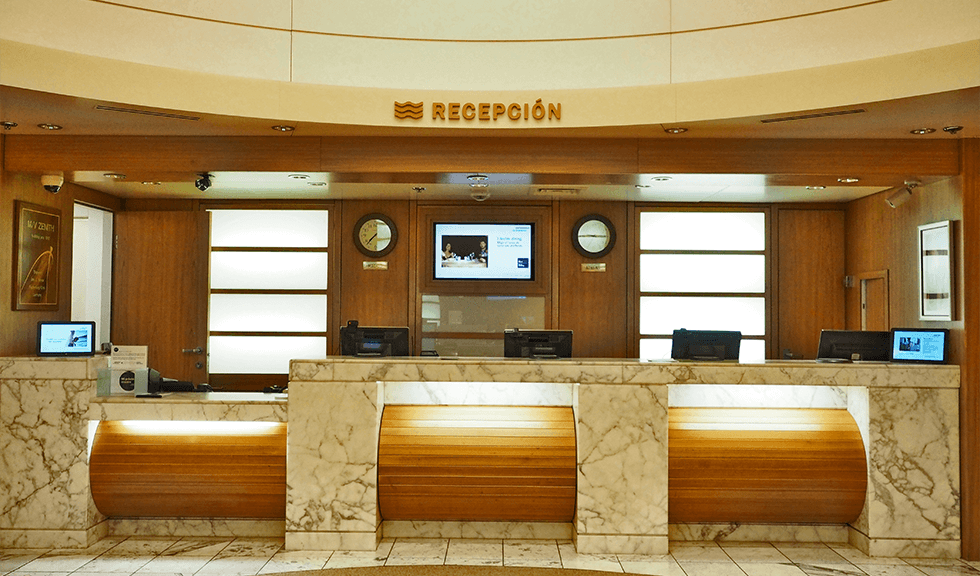 Lobby & Reception
Furnished with warm tone and wood decor, the lobby welcomes you with its ample space and openness. Our experienced staff at the reception area will provide assistance to enrich your time on board.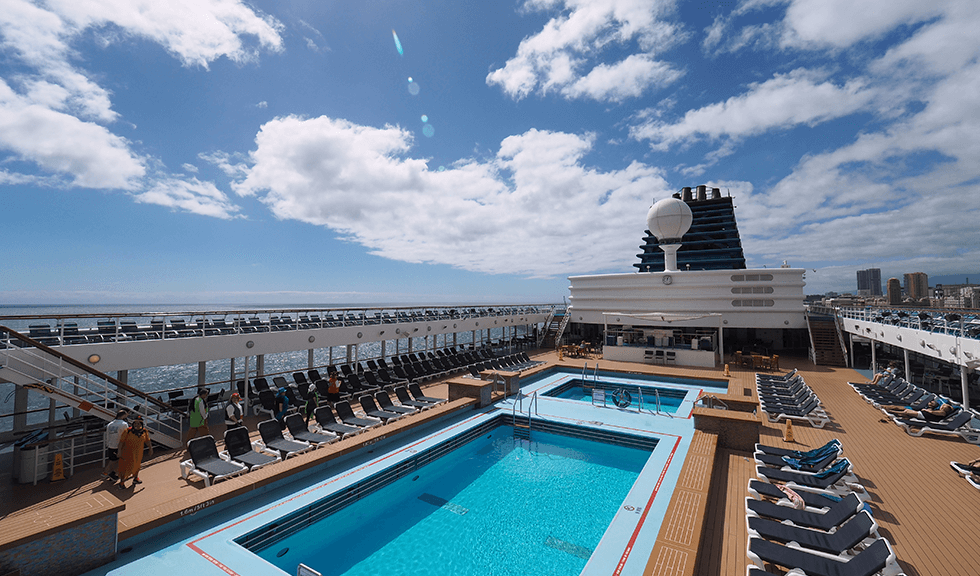 Pool & Deck
Surrounded by deep blue ocean while winding down under the sun is one of the best parts of going on cruises. Sit back and savour your cruise-only moments as you appreciate the gradual change of scenery over time.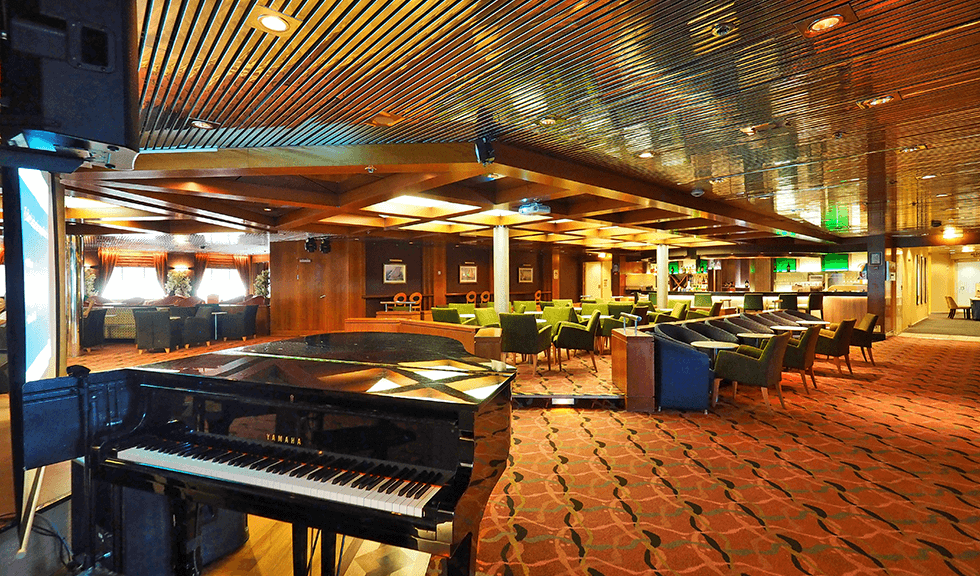 Cafe & Bar
Whether it is for an afternoon-chill with hand drip coffee or a late night drink with original cocktails, our collection of cozy cafes and stylish bars got you covered.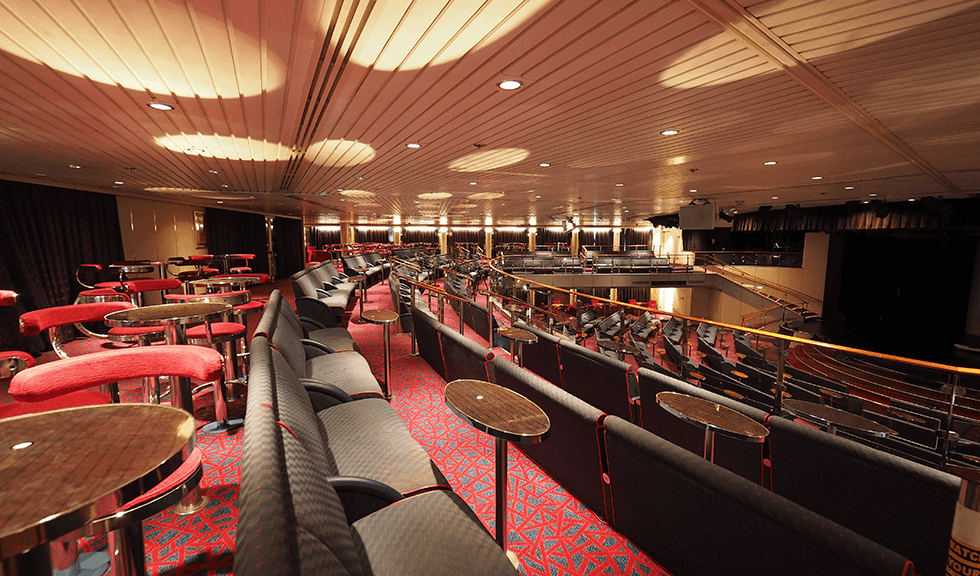 Show Lounge
Being the largest space onboard, the 2-floor high show lounge will be the venue to hold guest talks, live performances, movie-viewing and other big events.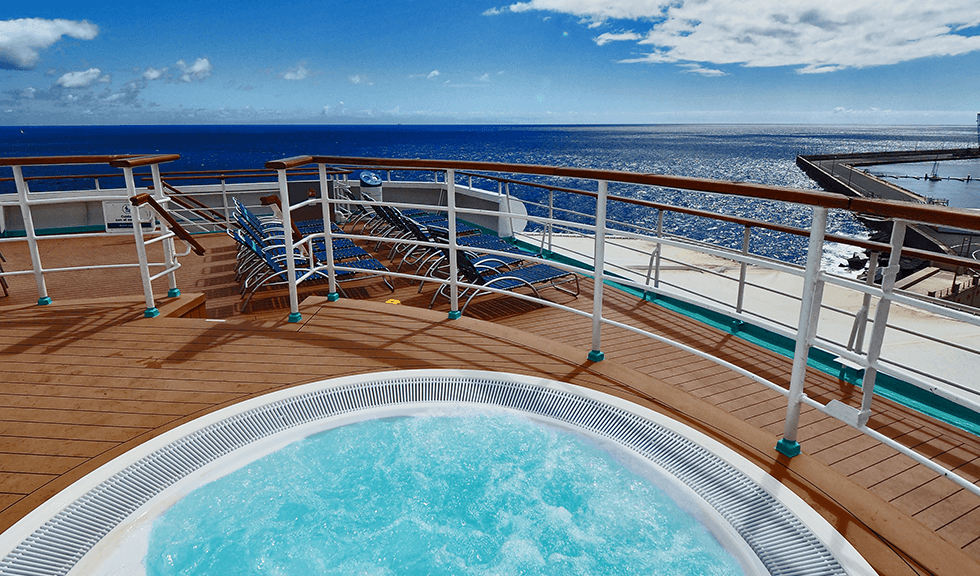 Jacuzzi
The Zenith is fully equipped with relaxation spaces. Get into the bubbling tub and let it slowly heals away any travel fatigue, as you gaze at the panoramic sea view.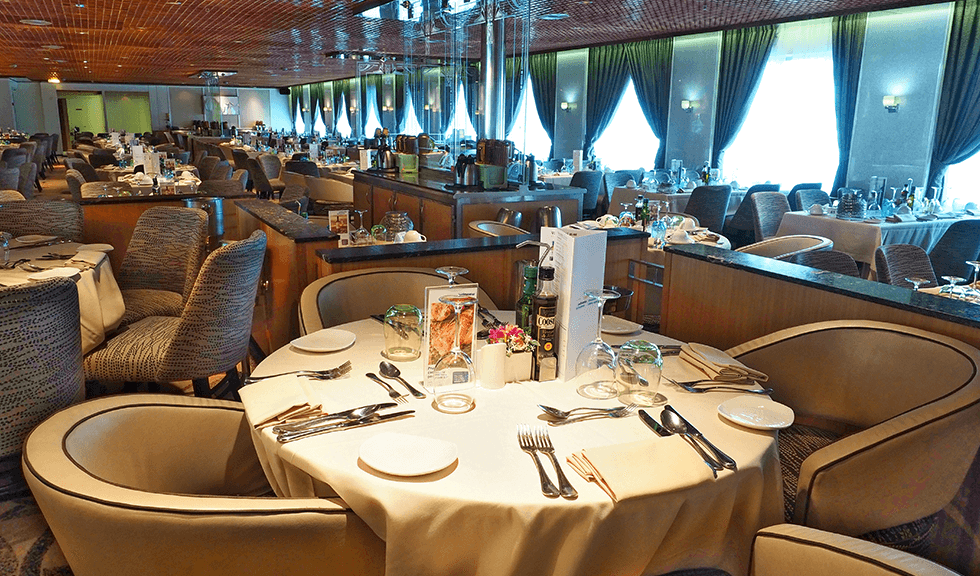 Food for Your Mind, Body & Soul
The easygoing main restaurant and the open buffet restaurant will bring you an around-the-world gastronomic experience, with the goal of delivering the best meals for both your body and your mind.
Participants also use the various areas around the ship for self-planned events, such as educational presentations, displays of artwork, sports clubs, dance practice or planning campaigns for peace activism or in port activities.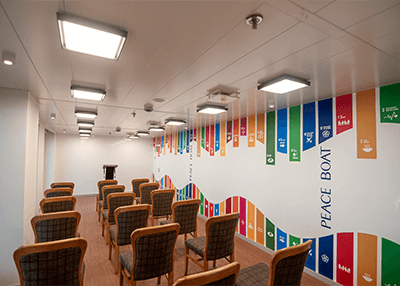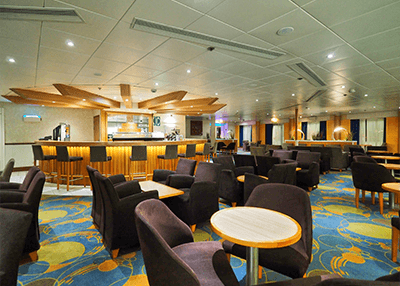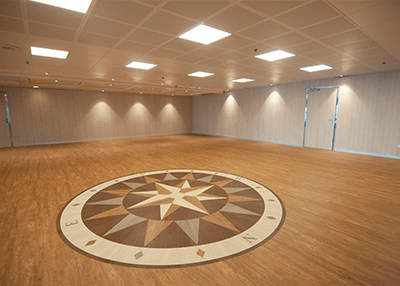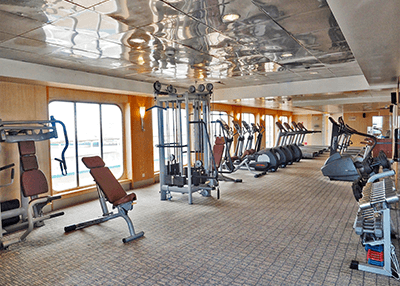 Enjoy a wide variety of cuisines at our comforting and relaxing main restaurant or the buffet restaurant with a sense of openness. We tend to offer our guests with menus that focuses on Japanese cuisine which provides a sense of "health" and "peace of mind" throughout our voyage.