The 91st Voyage returns Yokohama after its 106 days journey on 26th Jul, 2016!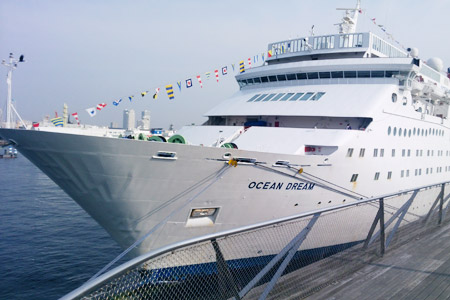 Ocean Dream docked at Osanbashi Yokohama International Passenger Terminal on Jul. 26,
putting an end to the 106-day "around-the-world" journey as the 91st voyage returns home.
Peace Boat's 91st Global Voyage departed from Yokohama, Japan on 12 April 2016, returned to Japan, on 26 July 2016 after sailing around the world with visits to 24 ports of calls. Upon its visit to several Scandinavian ports in the Baltic Sea, where participants learned about initiatives for renewable energy and sustainability, and enjoyed scenic cruising through the Sognefjord in Norway.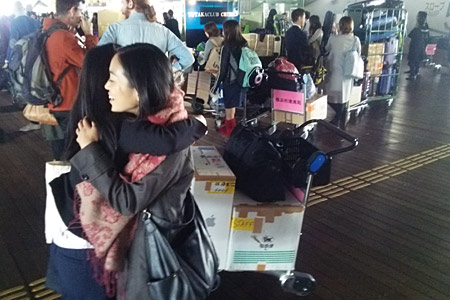 The end of the journey… also meaning "farewell" to all your travel companions.
"Thank you!", "I am so grateful to have met you!" or "See you! I will email you!" etc…
all kinds of goodbye messages can be heard loudly and happily throughout the terminal.
People who used to be "strangers" to each other 106 days ago, have spent days and nights together in the past 3 months and yet, returning to their own different lives starting from tomorrow. What a day of emotions!
And the ship sails away again… for making new friends, seeing the the new world.