New Year's Mochi-tsuki, and Kagami-biraki on board in 2017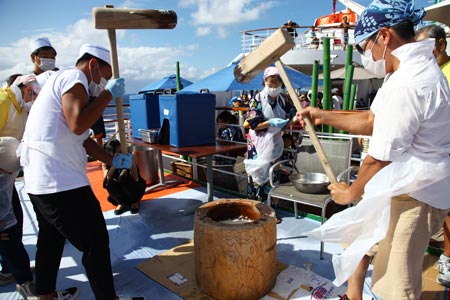 The sounds of mochi-tsuki, mochi-making, echoed across the pool deck under a clear blue sky.
The participants of mochi-tsuki were really into it.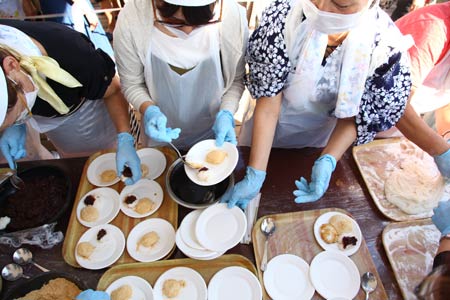 After pounding the Mochi, it's devided into small portions and rolled into balls,
and flavoured with soybean flour, red bean paste, and soy sause.
The fresh mochi looked really delicious!
Passed to guests with a greeting of 'Happy New Year'.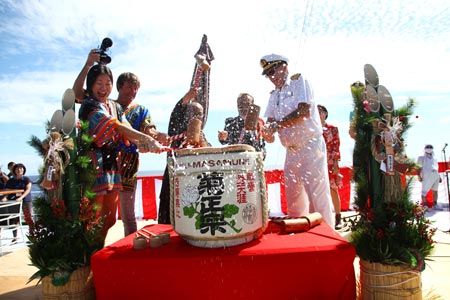 After mochi-tsuki, held Kagami-biraki ceremony.
It was a sake barrel opening ceremony with the Captain,
Executive Director Hasama, Cruise Director Yoshida, and Guest Educators.
We had a nice and heart-warming New Year's Day celebrating together with many people on board through
Japanese traditional ceremonies.