Ports of Call – Apia of Samoa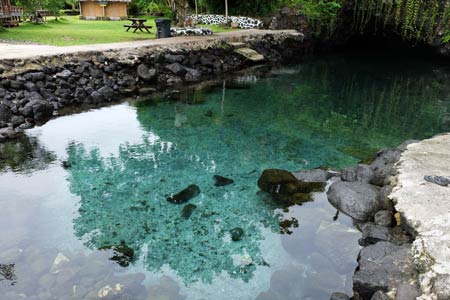 The Ocean Dream has docked to the last port of call of 93rd cruise, Apia.
The first place to visit is "Piula Cave Pool ", which is a natural pool situated at the back of the university. Although the pool is near the sea, since it is blocked by natural lava, the water is fresh.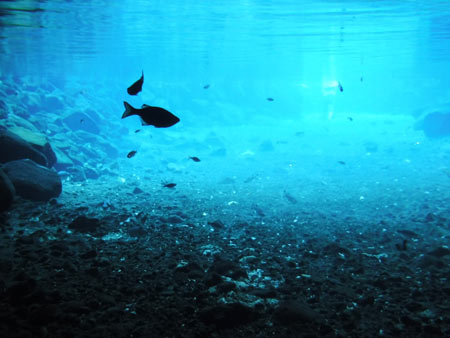 Since we were told that the pool lead to a cave, we decided to go inside. Although it is a little deep and dark, when you turn around to see outside from the water, you will see a mistycal world spreading out before you. By watching fishes swimming in a quiet water, you will feel like you become a fish.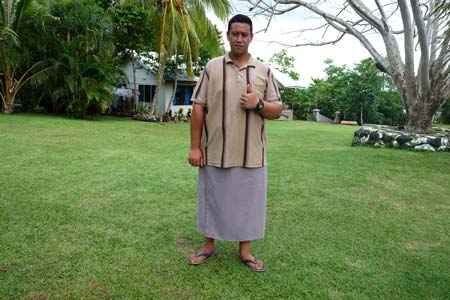 The clothes this man is waring is called "Tanga", which men and children in Samoa usually wear.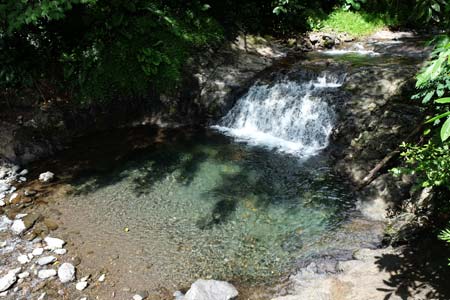 Then we headed to Papaseea Sliding Rock, a popular place even among people in Apia. As we approached to the site, the sound of the water fall became louder. It is a slide in the great nature, where you slide 3 sliding rocks, and then jump into something like a basin.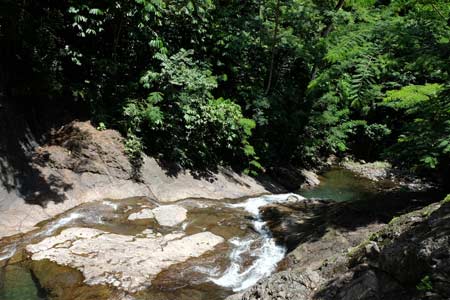 We decided to challenge the slide at the place where the water current is relatively slow!! The rock was slippery than what we expected. The moss on the rock helps the sliding smooth.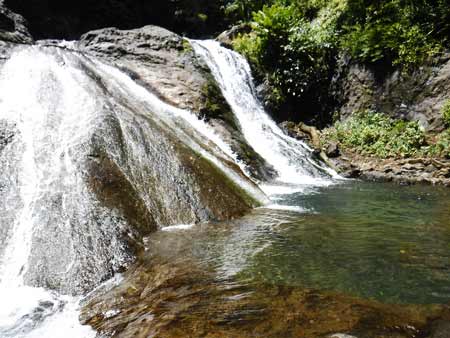 Once we got used to it, we tried to slide the place where the water current is a little rapid. Although it was a little scary at first, once we tried, how fun was that! We were also enjoyed the water which was nice and cool.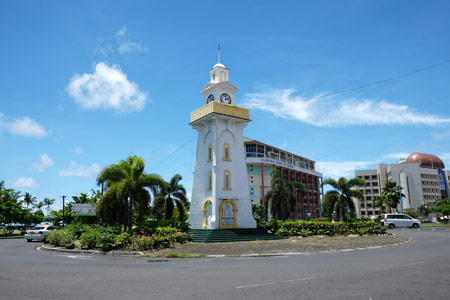 After enjoying the great nature, we strolled down to the town. We have heard that this white clock tower is a symbol, which is fundamental to the lives of the people.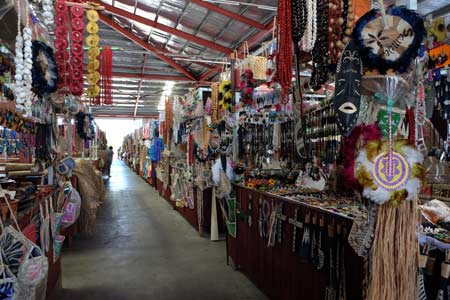 There are 2 large markets in the town where folk crafts, vegetables, and fruits are sold. You can also see food stalls in the markets. The places full of those stores are just fun to watch. Since there are many handmade crafts with affordable prices, it is hard to resist from buying too much.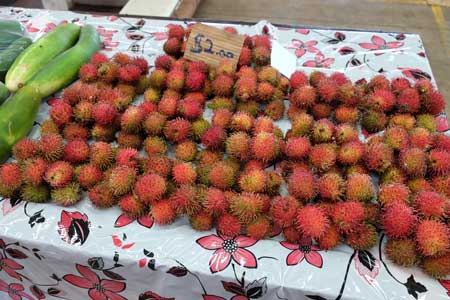 This sure is a tropical country, where you can find and purchase so much Rambutan, a fruit that is hardly seen in Japan. The fresh scent stimulate one's appetite.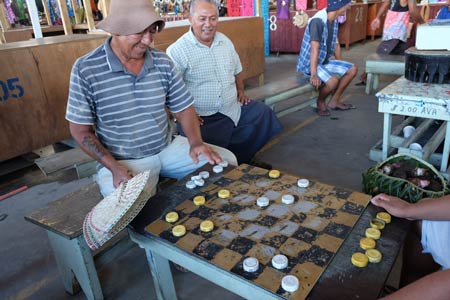 We also found some men who enjoyed playing game. Although we did not know the rule of the game, it was pleasant moment just to watch them.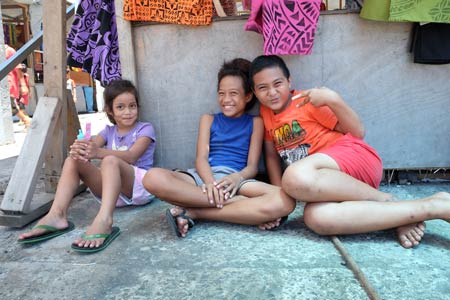 Children of Apia are very friendly, and come to talk to you whenever our eyes meet. It is fun to have a simple communication such as, "What is your name?? Where are you from?".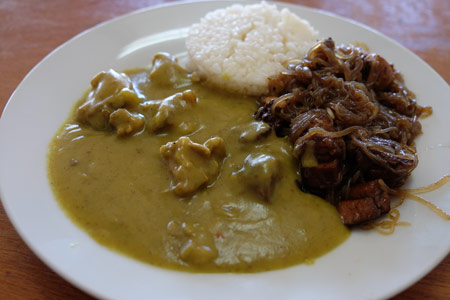 Now it is a lunch time at the market. When we asked for the recommendation, we were told "Special Curry". Since it was not too spicy, but with a mild flavor, we were able to eat up all.
We fully enjoy the day in a great nature and meeting with kind people in Apia.