Stop at Phuket (Thai)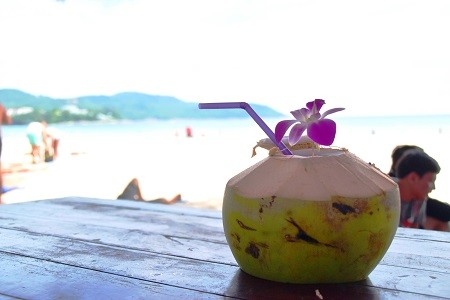 Here we are!! We have arrived in Phuket, the largest island of Thai in Andaman Sea overlooking the Indian ocean. It is a beautiful island with several beaches, as well as seafood restaurants and souvenir shops in the crowded streets with many tourists.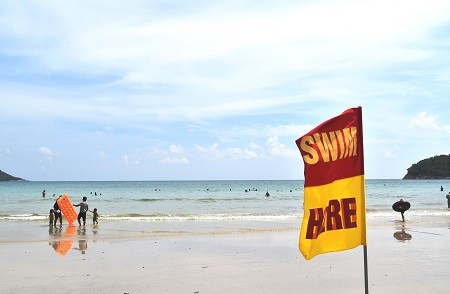 The beach we headed to was Kata Beach. When we asked to the taxi driver he would recommend, he immediately answered this one instead of Patong beach, the most lively beach in Phuket. It is a beach typical in Phuket, relatively calm, and suit perfectly to those who wish to spend a relaxing time.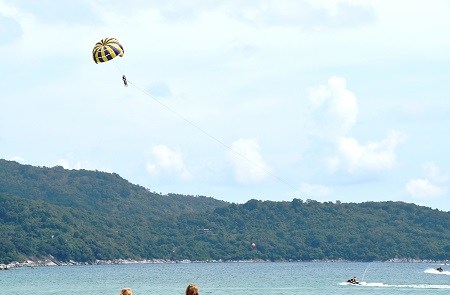 We saw people who enjoyed water-skiing, children who enjoyed swimming, and also those who enjoyed drinking alcohol while reading in the shade. The water was clear, and we could find many fishes swimming in the shallow.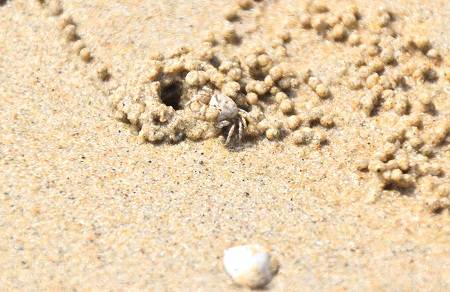 There are many crab holes in the white dry sand beach. We can see some crabs appears from the holes, but hide quickly when we get closer.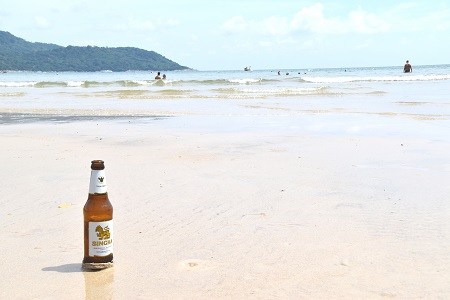 Not only the locals, but many tourists were also there. "Where are you come from?" a person who has asked me was from Paris. Enjoying communication like this makes the travel fun, don't you think?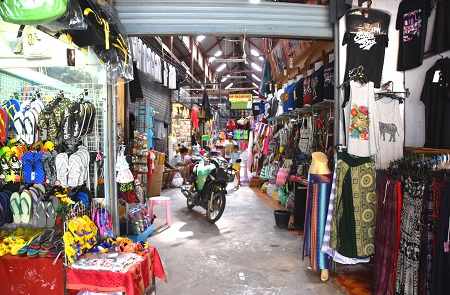 After a quick swim, we went strolling down the street. We see a busy shopping areas, hotels and guest houses. There also are small streets of stores like those general stores in down town. When we looked closely, we found cute pants and shirts which were selling for small prices. Since they are made of soft materials and are inexpensive, they make us want to buy them.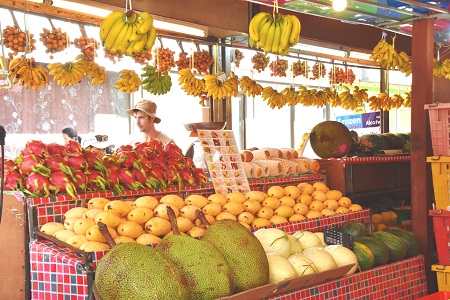 And speaking of Thai, the tropical fruits come to our mind!! We could smell a sweet smell of banana and mango. There are shops where they cut the fruits in front of you, and mix them with ice cream.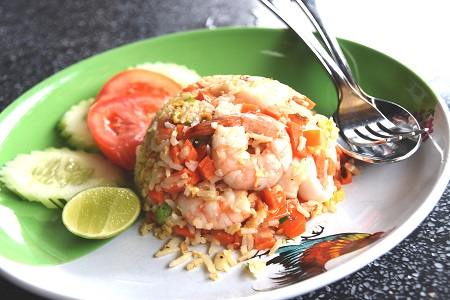 Thai food for lunch was what we ordered after all!! We ordered "Kaho Pat Kun (fried rice with shrimp)". Thai rice that is being cooked dry suits perfectly for the fried rice. The shrimp that matches the sweetness of the egg makes it a delicious dish!"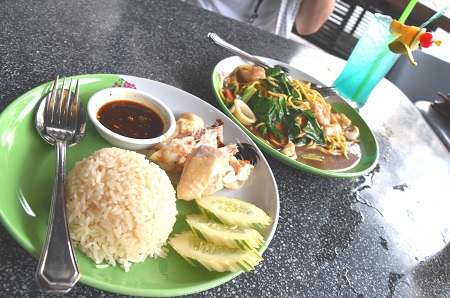 It was so good, that we additionally ordered "Khao Man Kai(Rice with steamed chicken" and "Pad Thai (fried rice noodle". Squirt with a bit of lemon makes them taste refreshing.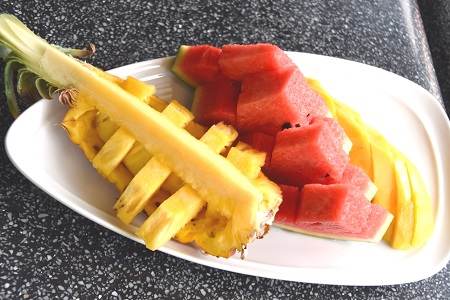 For desert, we ordered rich mango, watermelon, and pineapple. There were so juicy and sweet that we could eat non-stop.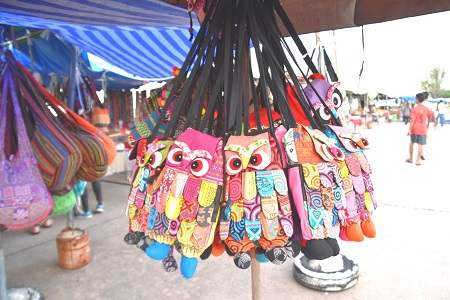 On our way back, we stopped at souvenir shops near the port. There, we enjoyed their fruits and colorful folkcrafts till the last minute. We say farewell to Phuket, and will head to the next port or call, Colombo.