Stop at Colombo (Sri Lanka)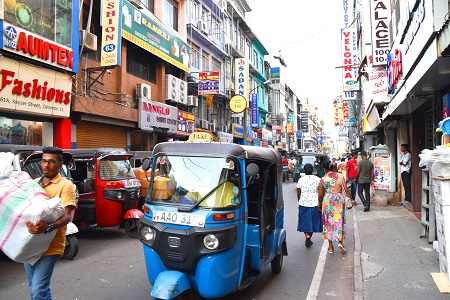 The port of call the Ocean Dream has arrived this time is Colombo, the largest city of Sri Lanka. The street is full of three wheel taxis, called "Tuk-tuk". You tell the destination, negotiate the price , and go hit the road!!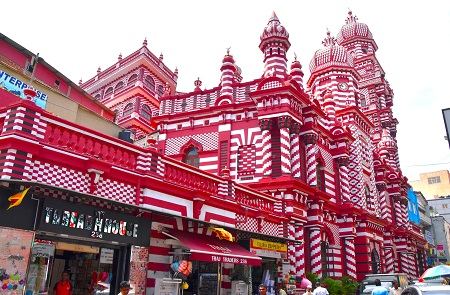 First, we went to the area where we could feel the old town atmosphere. Rather than a tourist spot, we feel a lively hustle and bustle. Then a red net-like patten suddenly appears in front of us. It is Jami-Ul-Alfa Mosque. The beauty of it is an eye-catching.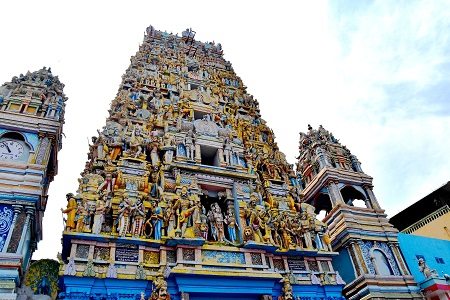 There are many other facilities like temples. In Sri Lanka, 70% of the population is Buddhist, and the second most is Hindu.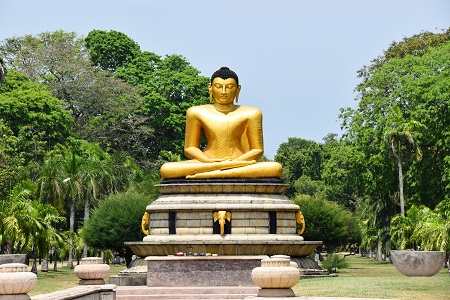 This golden statue of Buddha is located in Viharamahadevi Park, across from Colombo national museum. It is a large park, and a date spot for lovers in Colombo is what we hear.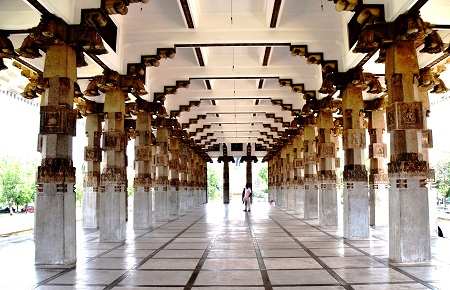 Here we are, the Independence Hall, a place where the driver of tuk-tuk has recommended to us. The building has built in February of 1948 in commemoration of the independence from United Kingdom. We are told that the first president of Sri Lanka is their hero. The place is not on the guide book, but a precious place for local people.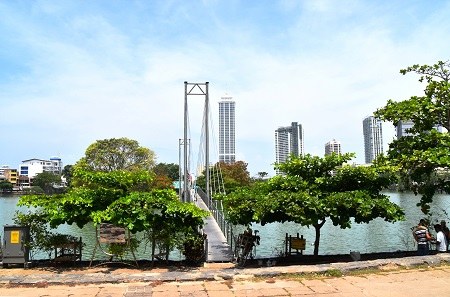 There is a lake in the center of the city, and a suspension bridge across the lake. We see a temple on the lake, and since it gives a nice scenery, we see many people basking in the sun.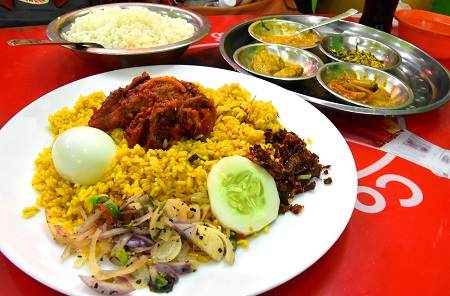 Sri Lanka, a country where people eat curry 3 times a day. It is their mainstream to eat various curries with a hand. Although the waiter gave us a fork indirectly, we ate by hand, by "when we are in Rome" in our mind. There are hot curries, but mild ones too!! Delicious!!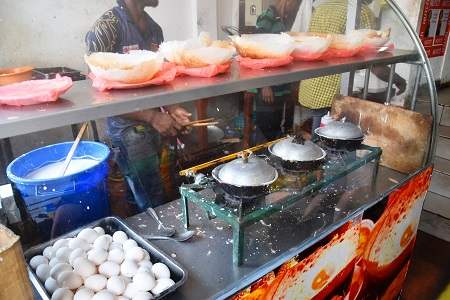 And what we see often at a street corner is this Appa. It is a bowl-shaped crape with coconut milk. The edge is crispy and the center is soft!! It is soft and light, perfectly for a snack. It is also popular to eat by dropping an egg in the middle.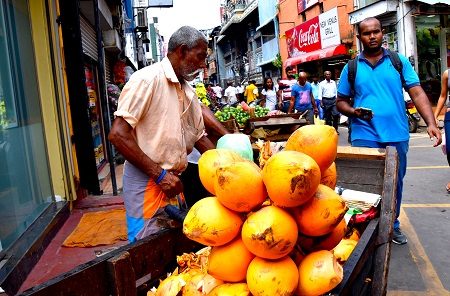 When you go into an alley of an old town, you will see places where people live. The place is crowded with people who shop, and you will see not only the shops that sell articles for daily use, but also food carts of fruits and drinks. After strolling down the streets, we went to experience Ayurveda to allay our fatigue. Although Ayurveda means a traditional medicine, it maintain the balance of your body with a help of the force of nature. By receiving massage using oil of nature for an hour, my body started feeling warm, my skin felt soft, and my muscle felt relax.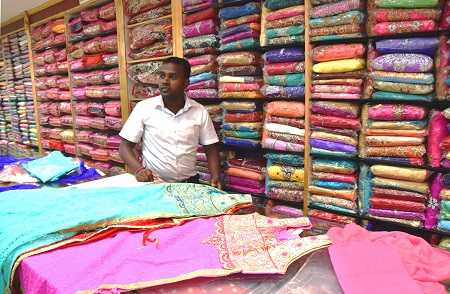 The store with an attractive shop window is the place that sells panjabi dress and sari, the traditional costumes. The beautifully decorated colorful costumes make us want to buy for a souvenir. Since we have a fashion show and dinner events in the cruise where we enjoy dressing up, some people have purchased them.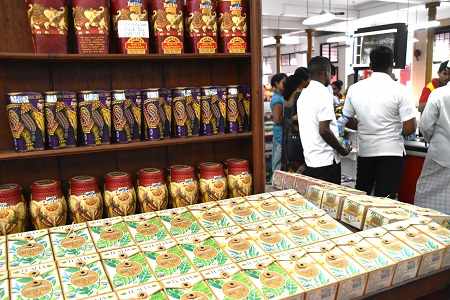 Tea is popular to buy as a souvenir. You may have heard of Kandy, Uba, and Ruhuna. Their packages are cute, and the prices are reasonable. Perfect for small gifts.
Colombo was a very lively city. However, you can visit a peaceful countryside or resort places by bus or train. It gave me a feeling of wanted to go around the Sri Lanka island someday after I finish this voyage.