Shall we dance?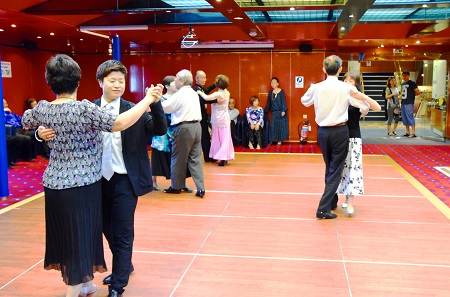 The next day of the port of Sri Lanka. Some passengers are spending time relaxing. Meanwhile,
they are enjoying Ballroom dance at the free space.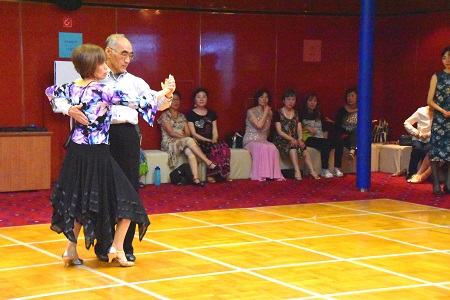 They are performing dance steps with beautiful music. Sometimes they are practicing with other
partner. We have fun with just looking at it. There are teachers for culture school/ Ballroom dance
onboard and teach us so kindly even though the person who is a beginner. I heard some
voice "I wanna try to dance" while I am looking for the elegant dancing in beautiful dresses.
Ballroom dance will become much more popular programme onboard!!