Orchestra Charity Lesson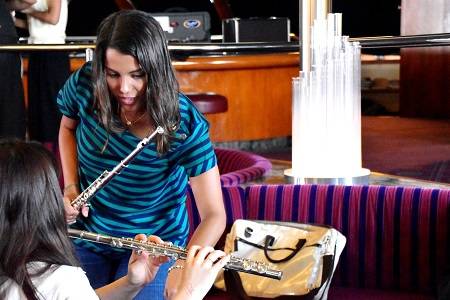 The Caracas citizen orchestra's member has opened a charity lesson for us on board a ship. They have held the concert several times before.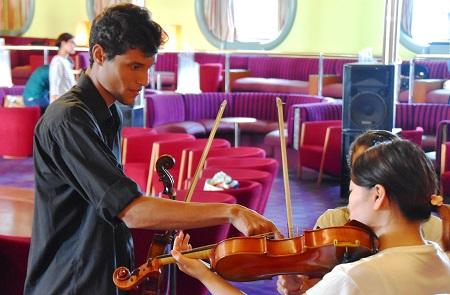 This time, we have tried various instruments to decide which instrument to use. We can choose the one from several instruments; Clarinet, Alto saxophone, Horn, Trombone, Flute, Viola, Cello etc…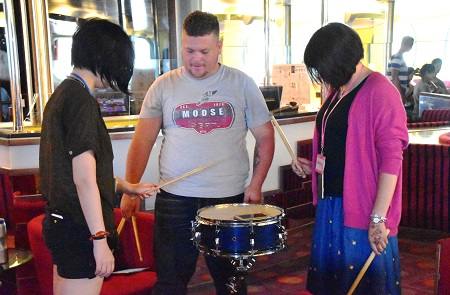 The Percussion is indispensable in orchestra. It is easy to make sounds, but to perform is a different story. We have learned and tried how to grip the sticks and so on.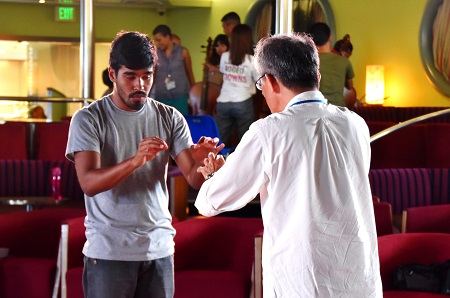 Some people was learning how to conduct. Daniel, who is a commander and also a leader of orchestra, teaches us how to beat time with enthusiasm..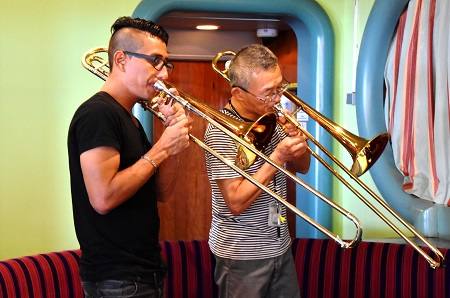 We have listened to their music on board the ship for several times, but once we learn how to play the instruments, we find how difficult it is. "It is hard to make a sound..!" The orchestra member teach us kindly. Sometimes, they teach with gesture, or by writing down the scales. Their faces are all so serious while teaching/learning.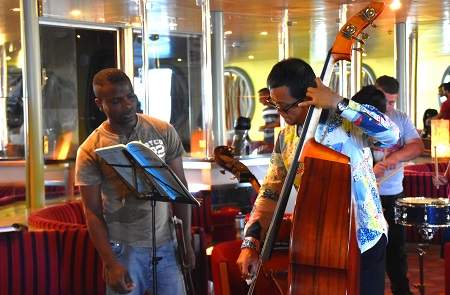 After a lot of practices, we finally were able to make some sounds!! It was such an exciting moment. After we decide which instrument to play, we will start to practice more and more to have our concert! Both experienced players and the first timers will need an intense training. Stay tuned for something you may enjoy!