The Panic Art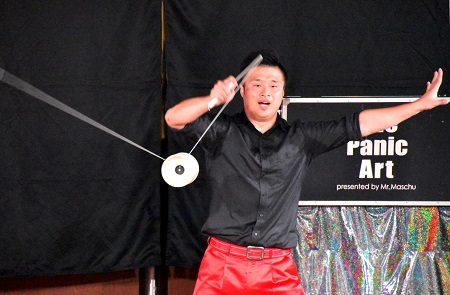 It is the time for "The Panic Art" by a worldwide performer, CHANG-HAENG.!!
CHANG-HAENG., He has won a number of performance contests in Diabolo performance for several times. Diabolo is a juggling or circus prop consisting of a spinning top. We really got excited with the music and juggling performance!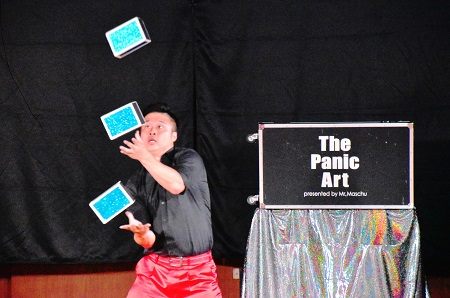 Not only juggling using boxes and balls, but also the expression using dance performance attract us. He keep showing his technique of keeping balance, which should be difficult to do in a rocking ship.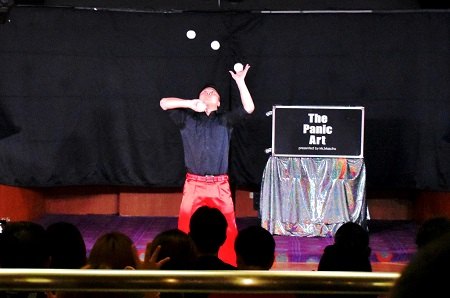 He is active in many spheres, like releasing rap music CD. He also talks about his experience of being a Koreanborn in Japanese at events onboard. He really has many different faces. However, he is in his element when he perform his cool performance!!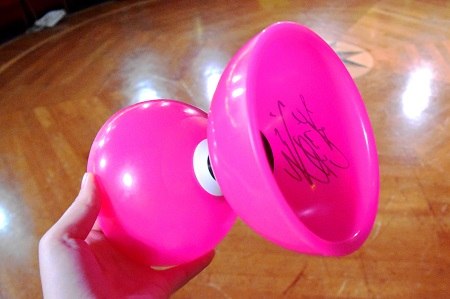 This is Diabolo. It is made of plastic but pretty heavy…Although when Chang-Haeng handles it, it moves like it is alive, it seems a trick is required.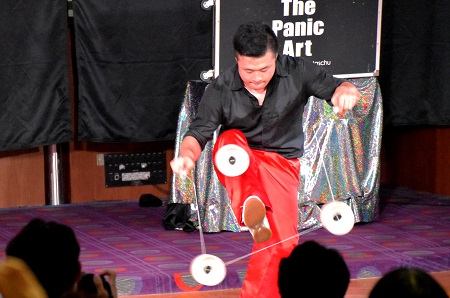 At last, by saying, "This is new but a very difficult one!" he put his leg in between three cups, while they are rolling. Although he missed a little because it was so difficult, by seeing him keep challenging till he succeeded, we could see why he could be the winner of world records. And finally, he did an amazing performance! Of course, there was a big applause!! The room was filled of cheers.