"Children's Day"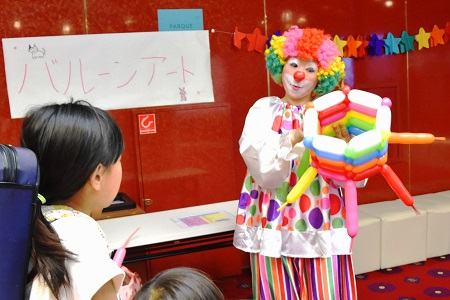 May 5, is "Children's Day" in Japan. A lot of exciting events related to "Children's Day" was held at Free space.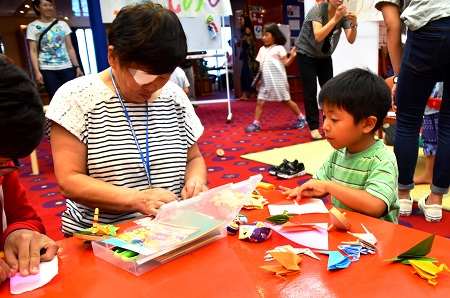 The children get really excited with balloon art, Origami(The art of folding paper), Otedama(The Beanbags), drawing and so on.
Some children watch the Origami with wonder and some run around, playing sword fight with balloon sword in hand.
They all look happy.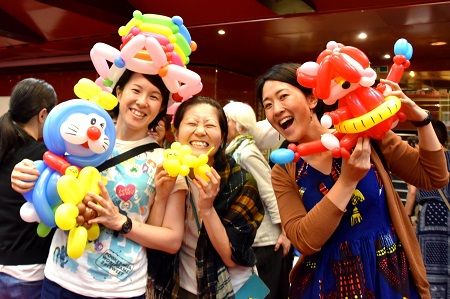 Not only the children but also the adults get excited with them. It seems like they are back to their childhood. It really is a "Children's Day"!!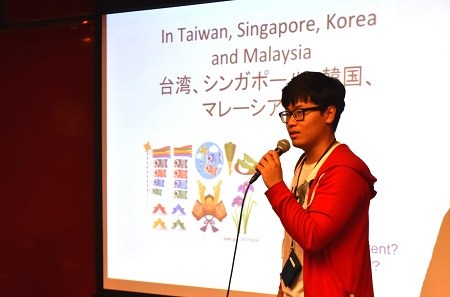 Also, passengers from other country introduced their "Children's Day". Taiwan and South Korea have similar culture as Japan, but on the other hand, UK does not have such "Children's Day". A staff from UK told us his episode that when he was a child he asked his mother , "why we don't have a Children's day?", his mother answered "We don't need it, because everyday is a Children's day ".
We also learned "Children's Day" in Venezuela, Malaysia, and Singapore as well.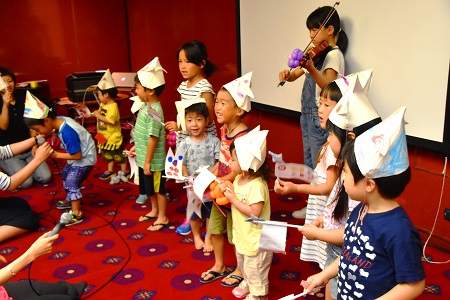 At the end of the event, children provided us a song.
Unexpectedly, adults joined the singing, and it became a large chorus!!
It was a nice day for both children and adult.