Suez Canal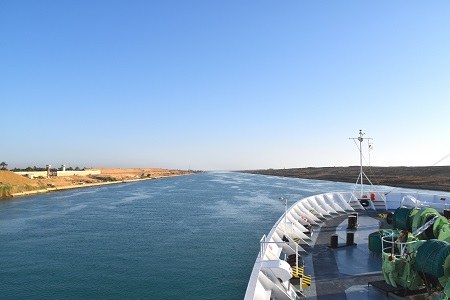 We are now passing through the Suez canal. This is one of the highlight of this cruise.
Everyone comes out to the deck around 6AM in the morning. It is our first time to go through a place other than the sea. "The color of water is so different from the ocean!"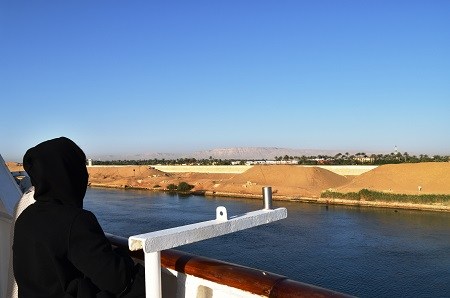 Suez canal is located between Sinai Peninsula and African continent. While we can see the city of Sinai Peninsula on the right side, a huge desert beyond the Mosque in African continent on the left side.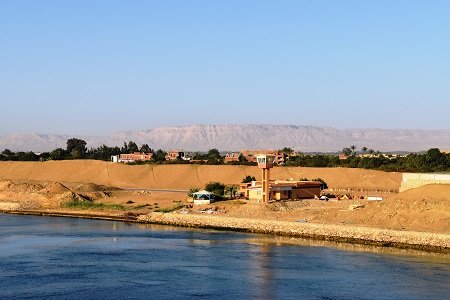 The cruise ship moves slowly. Sometimes we can see the people walking on shore.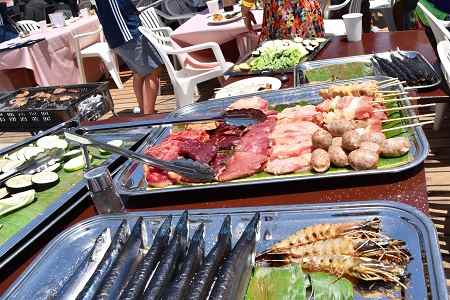 We had a barbeque for lunch with live music! There are beef, seafood, vegetable and so on. Nothing can beat this!!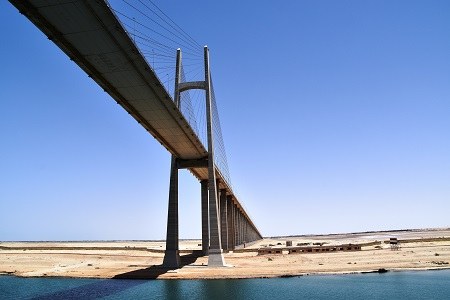 Finally we go through the bridge called "Japan-Egypt Friendship Bridge(Hei-wa-Oh-Bashi)". It is the only bridge of Suez canal. It was built with assistance from the Japanese government(ODA), which may also contains a meaning of friendship. Everyone gasp when the ship passes under the bridge. We see this very long bridge filled with deep emotion.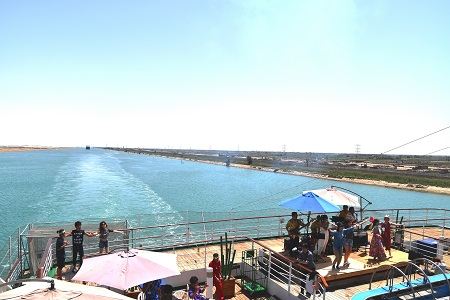 We are excited while passing through the Suez canal in an awesome weather. It became one of our unforgettable and only experience we can get during the cruise.