Scenes from the sea – Crossing the Aegean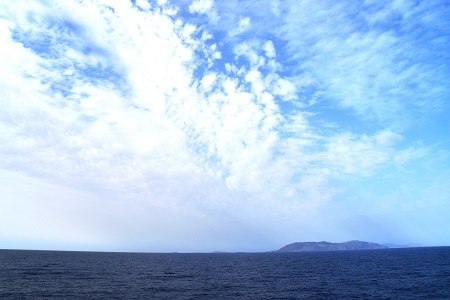 Passed through Suez Canal, the Ocean Dream is now crossing the Aegean. Being prosperous as an interchange between Asia Minor and Europe, Aegean has been a place where civilization have been developed since the ancient times, as well as where more than 2500 beautiful islands are dotted.
We started to see islands on our right in the evening.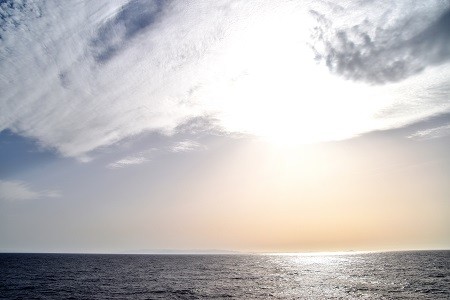 Although we have been wondering how many islands will we be able to see, because the sky does not stay clear, the horizon is seen hazily. However, we can see a thick and white cloud spreading across the sky. It is also pleasant to go out on the deck to find the islands under such sky.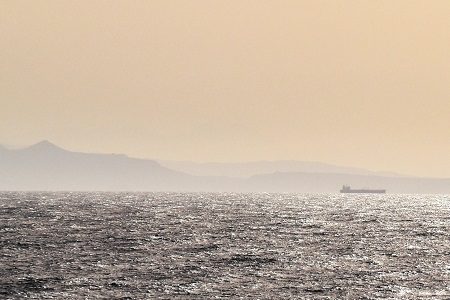 We found Crete, the birthplace of Greek civilization in the distance. We can see a shadow of a ship behind the island dim in the distance. Since many ships come and go the Aegean, we wonder where that ship is from.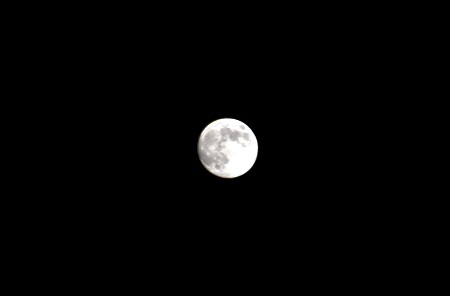 At night, a full moon lights the path of our ship. It seems it is welcoming us who have reached to Greek.
We will finally call at Piraeus tomorrow!!