Suez Canal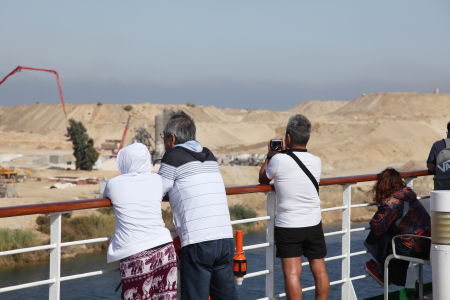 Sep 12, 2017
Ocean Dream is going through the Suez Canal today – one of the highlights of the voyage! It has been a
perfect day for cruising with the clear sky above. Participants go up to the deck around 6 am with cameras
in hand, and enjoy chatting about how much they have been looking forward to the day.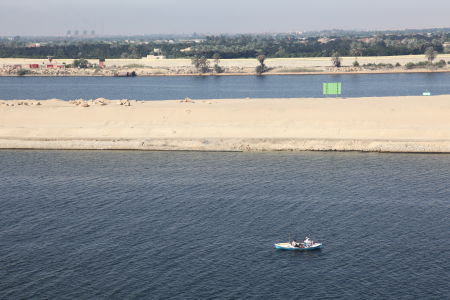 Ocean Dream slowly cruises through the canal with the Sinai Peninsula on the righthand side and the
African continent on the left. People on other ships and also some people walking around the city on land
wave as we pass by, a heartwarming encounter through the canal.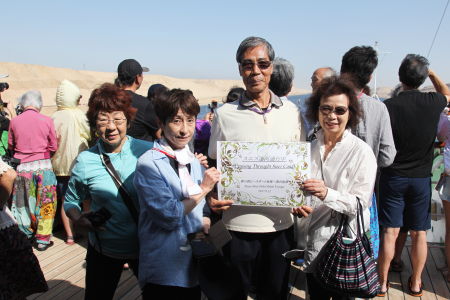 Photo shooting with the Suez Canal in the background is a must!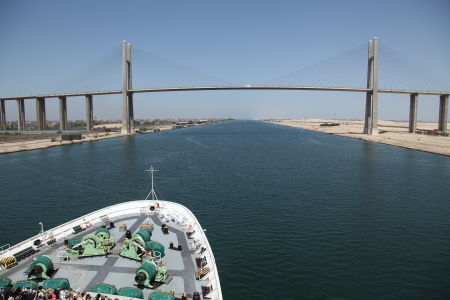 "Egyptian-Japanese Peace Bridge", the only bridge across the canal, was built with assistance from the
Japanese ODA, named after a wish for the friendship of Egypt and Japan, and also for the friendship of
both sides of the canal.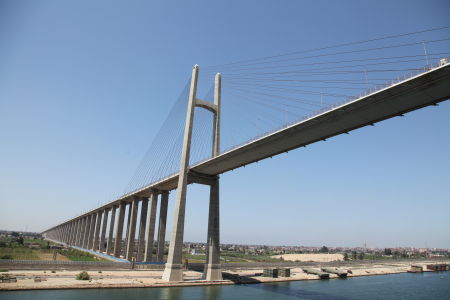 As we gradually approach and pass under the bridge, participants are overwhelmed by its size.
Conversations such as "This is a huge bridge!" and "The bridge is too long to see the end…" are heard
from here and there on the deck. Soon after the bridge comes the exit of the canal, the entrance to the
Mediterranean Sea. Our voyage continues to Europe, to the Port of Greece!