Peace Boat's 94th Global Voyage has returned to Yokohama and Kobe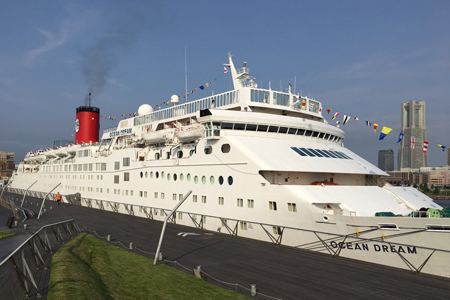 July 25 and 26 2017
Ocean Dream has returned to Yokohama Osanbashi International Passenger Terminal! It feels like it's been a while, or is it just a short while? However, our voyage is coming to an end now.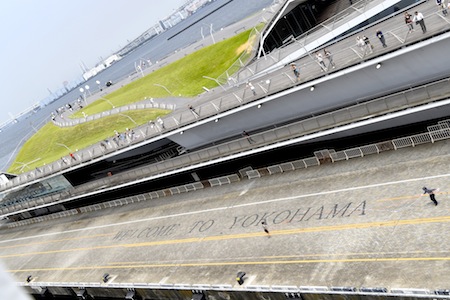 Summer is in the air, and familiar faces of families and friends are welcoming us back.After we see off our friends onboard who will return to Kobe next day, Ocean Dream continues its way to the last port of call, Kobe.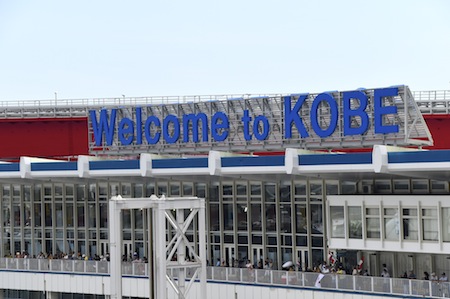 Ocean Dream finally arrives in Kobe Cruise Port Terminal.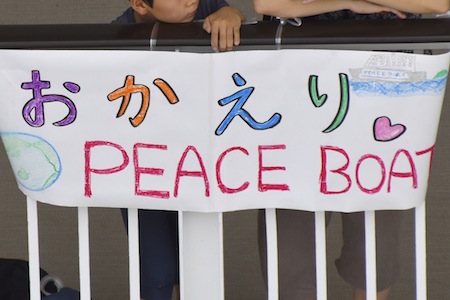 Lots of people are at the terminal welcoming back their families and friends.
A banner "Welcome Home!" makes us feel that we are home after all. Some passengers give a sigh with a mixed feeling of sadness and relief.
We wave good-bye to our home and disembark from Ocean Dream. Thank you so much for the 105-day global voyage! See you again in the future!