Stop at Helsinki (Finland)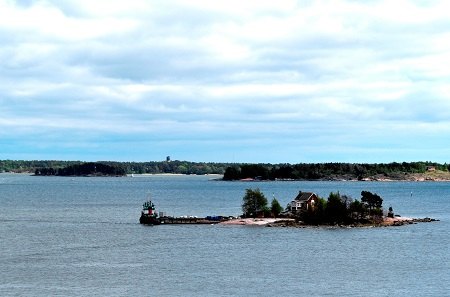 Today we call at Helsinki, Finland!
The port city serves as the capital of Finland, a country known as the home of Moomin and Santa Claus.
On deck as we approach land the scenery of small islands and smaller houses draws gasps from the
participants.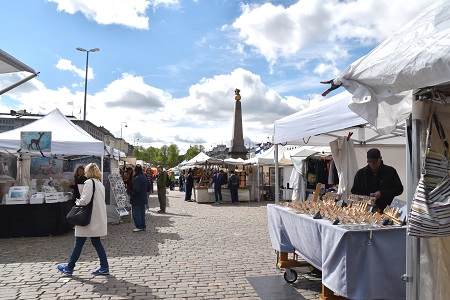 The popular Helsinki markets line the waterfront selling traditionally designed and hand-made trinkets,
wool sweaters, mushrooms, fruit, vegetables, and ice cream.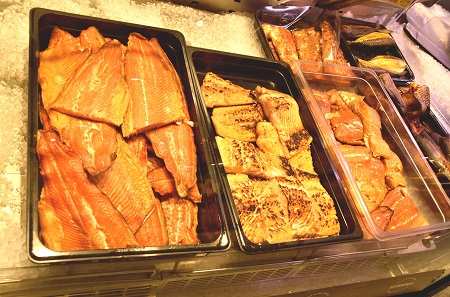 Another attraction of northern Europe is
fresh salmon. Restaurants line the street attracting customers with salmon plates, pilafs, soups, and other
delicacies to be enjoyed on the terrace.
A short walk into town leads to the symbol of Helsinki, Helsinki Cathedral, with its three distinctive
domes. The two side domes were added after the architect Carl Engel passed away. The area is home to
the oldest sites in Helsinki, and is a popular destination for locals too.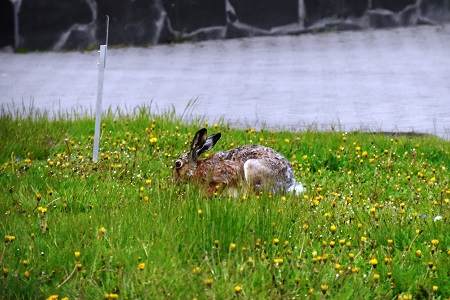 Finland is 80% covered in forest, and supposedly has an astounding 180,000 lakes! The cute rabbits
nervously jumping about give you a feel for the vast nature of Finland.
A short way on, the atmosphere changes with the modern architecture around Helsinki Central Station. The
streets are lined with brand stores and buzzing with people.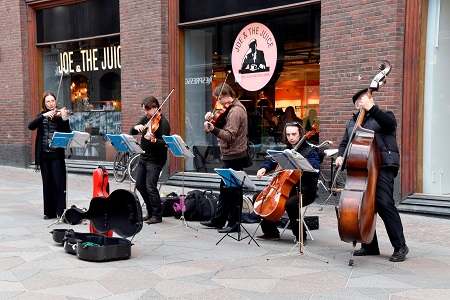 A group of musicians perform their instruments on the sidewalk. Despite being a modern city, the quintet
sends melodies that portray a laid-back feel.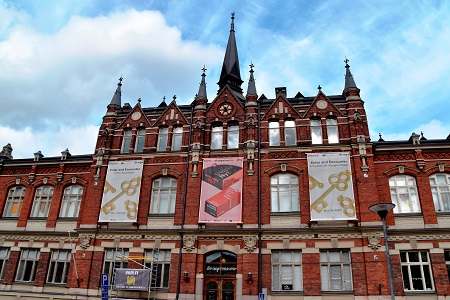 A popular museum in town featuring household goods, furniture, and other items designed by renowned
Finnish designers, gives you an insight into the impact Finland has had on the world of design.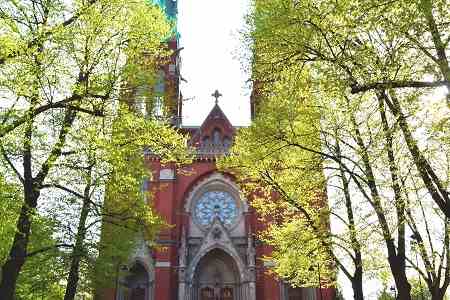 To the south of the city center, you can stroll through parks, white-walled houses, and red brick churches.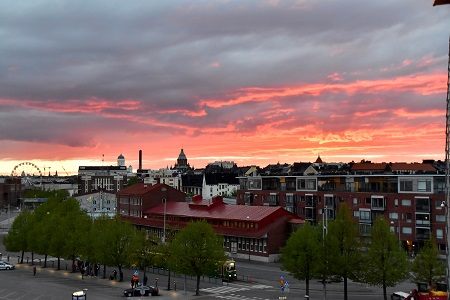 After spending a pleasant day walking the city, we return to the ship at night. In the Finnish summer, the
sun still shines in the sky until around 9pm. Today the ship slowly slips out of port toward the next
destination, Tallinn, under the fading light.