Stop at Copenhagen (Denmark)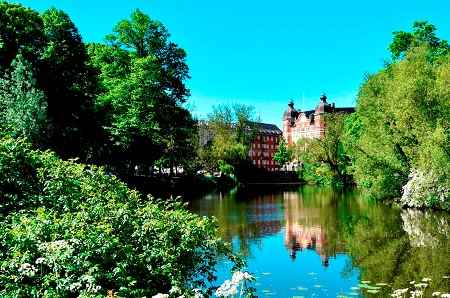 We have arrived in Copenhagen, the capital city of Denmark.
Copenhagen is known for its historical architecture from the Middle Ages, and the landscape of the city is
protected under regulations that prohibit new construction of tall buildings. With its beautiful cityscape,
it's no wonder that Copenhagen is often described as a wonderland.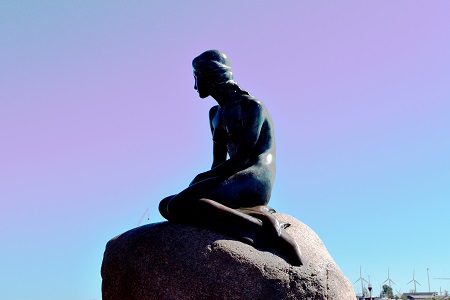 This is the famous sculpture in the city, "The Little Mermaid". This sculpture was created based on a fairy
tale written by Hans Christian Andersen, and there are always lots of visitors coming to see it.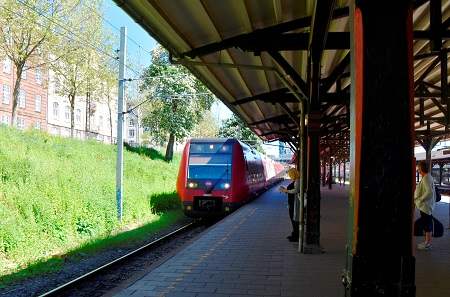 We get on the train that runs through the city. Denmark is known for its bike-friendly culture, and there is
even an area on the train for keeping bikes.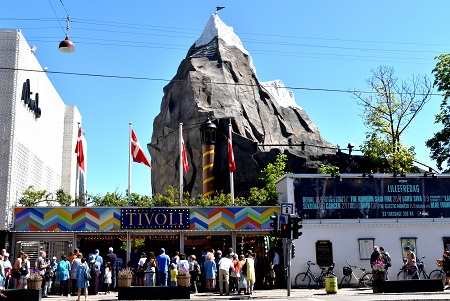 This is the famous park called "Tivoli Gardens" right in front of Copenhagen Central Station. This park is
the oldest amusement park in the world that opened in 1843, and was created for everybody, regardless of
the classes to enjoy, a concept that was very progressive at the time. The park is still popular with young
and old today, with long queues for the rides.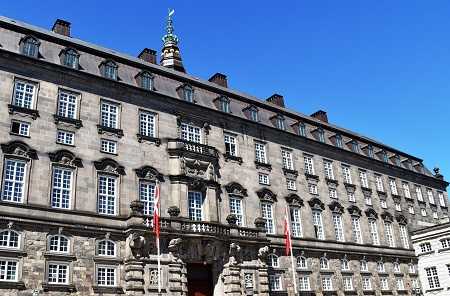 Next is Christiansborg Palace, a large Baroque building on Slotsholmen Island, in the middle of
Copenhagen. The Palace, which sits on top of 12th century ruins, currently serves as seat of parliament,
supreme court, and hosts royal functions. With the richly adorned Royal Reception Rooms, Court Theatre
and Museum, and observatories, the Palace is an ideal place to feel the long and prosperous history of
Denmark.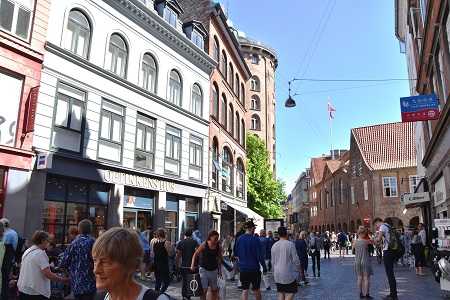 This pedestrian-only road lined with brand stores, boutiques, and cafes, is one of the most popular
shopping areas in Europe.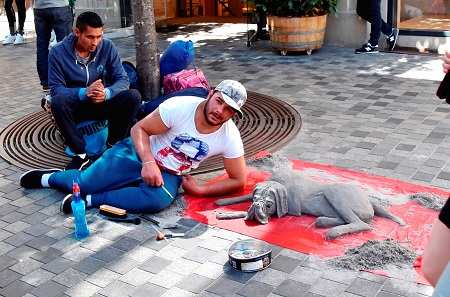 With street performers making objects with sand and playing accordions, there is something for all.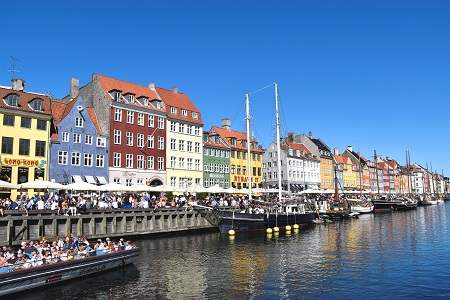 A short way towards the port is Nyhavn, an area with colorful wooden houses. The terraces are packed
with people enjoying the summer weather.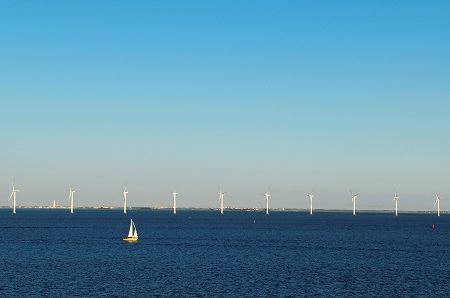 Down by the seashore, we can see wind turbines generating electricity in the breeze. Denmark is known
for its wind power generation, and surprisingly nearly half of the turbines are owned by private
cooperatives. Denmark is a country of many faces – from nursery tales, rich history, to the present day
leading in environmental areas.
The short stay leaves us wanting to come again and learn more about this intriguing country.