~94th Global Cruise Highlight~ Stop at Bergen (Norway)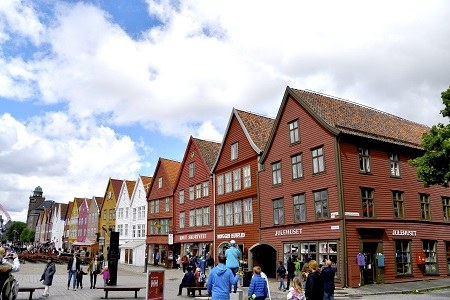 We have arrived in Bergen, Norway!
Bergen is the second largest city after Oslo, and the largest port town in Norway.
We start our day by visiting the popular area of Bergen called Bryggen. Colorful buildings made from wood were used as merchants' houses and offices during the time of Hanseatic League, and the area is registered as the World Cultural Heritage site.
Colorful buildings are lined up on the main streets, and narrow back allies between colorful buildings are dotted with shops and galleries.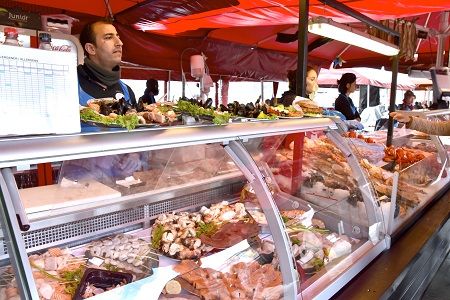 Through the back ally is a fish market. You can get fresh seafood such as salmon, crabs, shrimps and oysters cooked on site. One plate of seafood costs about 15 euros and though it might feel a bit pricey, it's worth trying!!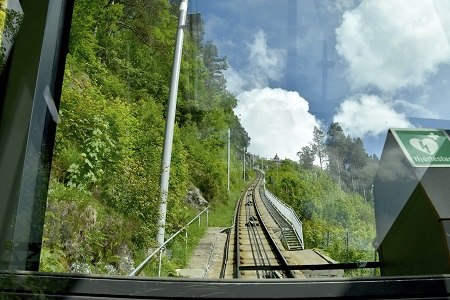 After enjoying the fresh taste of seafood at the market, we get on a cable car to the top of Mt. Floyen.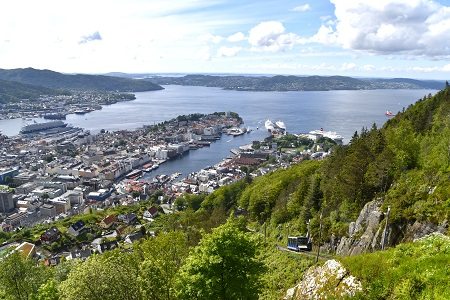 A panoramic view of the whole city of Bergen and ocean comes into view on the top of mountain!! We spot Ocean Dream too!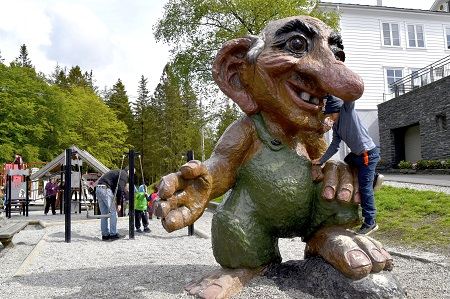 Local kids play at a park on the mountaintop where we find a creature from Norwegian folklore, Trolls. Trolls have outstanding features with big nose and ears, and are described as "naughty giants" or "helpful dwarfs" though nobody has ever met one yet.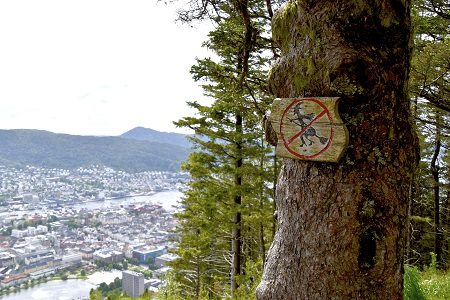 We enjoy hiking on the way back to the city discovering many more fun facts of Bergen such as a signboard "witches flying not allowed" and another troll poking his head from the middle of the woods. If feels as if we were all in a world of fantasy.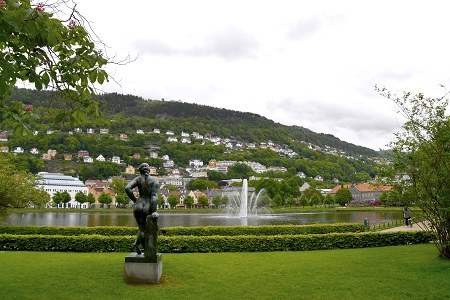 We continue our way to the city center, a large square with a pond, where local people gather and relax. Here is the largest group of museums in the Northern Europe, and four art museums all together are called KODE (Art Museums of Bergen). These museums hold great collections of Edvard Munch, Pablo Picasso, Joan Miró, and the world's oldest violin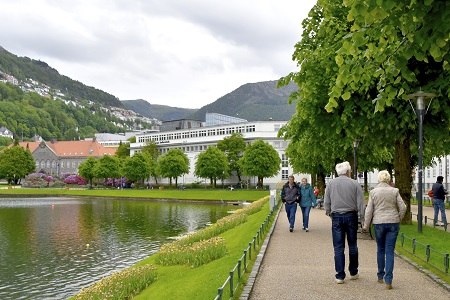 Back on the ship we can hear some passengers sharing their day and how they enjoyed it, and some even talking about living in the city someday. Bergen is definitely one of the cities we'd love to come back to.