95th Global Voyage Guest Educators
On Peace Boat, guest educators from various realms-such as professors, journalists, musicians, peace activists, social creators, and artists- are invited to join our voyages. In Japanese they are called 'mizusaki annainin' which means ship's pilot or navigator because they assist participants in navigating the themes and issues of the voyage ahead. Onboard, guest educators not only give lectures and workshops on a wide range of topics, they also co-create events with staff members and participants. They are an essential part of the onboard education programme and life onboard. On Peace Boat's 95th Voyage, the following guests from Japan and other countries around the world are planning to join us onboard to share their experiences and wisdom.
Check regularly for the latest updates!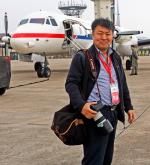 LEE Jeongyong (Yokohama – Singapore)
Director of the Advertising Bureau of The Hankyoreh and photojournalist
After heading the Photography Division, Lee Jeongyong became the Director of the Advertising Division of Hankyoreh, a Korean newspaper. He started off as a photojournalist for a progressive monthly magazine called Mal (meaning 'word') in 1990, where he realized the importance of taking responsibility in the words that were being published. In 1994 he was one of the founding members of the Hankyoreh 21 weekly magazine, and later moved on to become a member of the Hankyoreh Newspaper. After covering the Iraq War in 2003, his theme as a journalist has become "peace". He continues to photograph conflict and the ensuing instabilities in his own country, and in countries throughout the world such as Myanmar, Philippines, Indonesia, and China through his involvement with Peace Boat.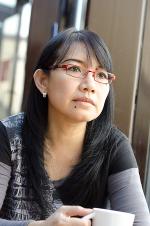 Khin OHMAR (Yokohama – Singapore)
Democracy and Human Rights Activist / Chair of Advisory Board, Progressive Voice
A devoted Burmese democracy activist, Khin Ohmar played a leading role in mobilizing the 1988 student demonstrations and co-founded a number of coalitions and networks, including the Women's League of Burma and Burma Partnership. She has spoken for Burma's democracy and ethnic rights movement from exile on international and regional platforms such as the UN General Assembly, UN Human Rights Council and ASEAN. She is currently Chair of the Advisory Board at Progressive Voice.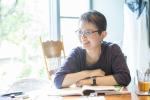 FUKATSU Takako (Yokohama – Yangon)
Certified Teacher, Association Montessori Internationale / Vice President, Friends of AMI NIPPON
In the 1980s, when Fukatsu Takako was conducting relief efforts at refugee camps in mainland Southeast Asia, she encountered many refugees who had come across the Thai border. After constantly asking herself why refugees exist and how to put an end to war, she found her answer in a preschool within the refugee camp – peace begins with children. After returning to Japan, Fukatsu studied childhood education and worked at a Montessori kindergarten. She currently works as a freelance care advisor, helping create preschools and kindergartens that can truly contribute to children's growth, and interprets for teacher training lectures. She will be joining the voyage as an advisor to the onboard Montessori Programme, and will hold lectures on the theme "helping life grow."
---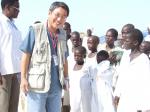 OSHIDARI Kenro (Yokohama – Colombo)
Former United Nations World Food Programme (WFP) Regional Director for Asia
Oshidari Kenro worked with the UN for over 30 years, and was involved in various humanitarian assistance and development efforts. With WFP, he led many large-scale emergency relief works in Bosnia, Kosovo, Cambodia and Sudan. From 2009 to 2014, he was the WFP Regional Director for Asia and was responsible for aid projects in fourteen Asian countries.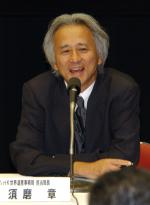 SUMA Akira (Yokohama – Colombo)
Director/Producer for NHK Enterprises UNESCO
Suma Akira joined NHK in 1971 as a programme director. As part of the special programmes section of the broadcasting division, he was involved in the planning and creation of documentary programmes. In 2003, NHK began creating programmes related to World Heritage Sites and formed a partnership with UNESCO. Together they have created many programmes on this topic. Within this framework, Suma has coordinated "World Heritage Series 100", "NHK Special Life Series: A Grand Journey of 4 Billion Years", "NHK Special: The Land of Peter Rabbit – the World's Most Loved Bunny", and many other programmes. He has also authored books such as "World Heritage: A Journey for the Soul.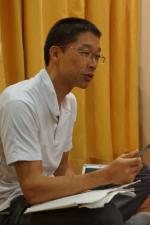 OTSUKI Fumihiro (Kobe – Xiamen)
Associate Professor at Kobe Yamate University
OTSUKI Fumihiro teaches Tourism Studies, Introduction to Global Communications, NPO・NGO Theory, South Asian Studies, and Studying Abroad (Intercultural Understanding and International Exchange), at Kobe Yamate University Department of Tourism and Culture. Since Peace Boat's 77th Voyage in 2012, students from Otsuki's Unversity have come onboard every year as part of an official study abroad programme. Otsuki believes that through Peace Boat's onboard lectures and the experiences that students have in ports of call, it will broaden their perspectives on different cultures and social issues. He specializes in South Asian Studies, Human Geography, and Tourism Studies (Hospitality in Tourism). He also continues to study the basic theory of tourism, as well as the movements of inbound tourism. In the past he has worked as an expert investigator for the Ministry of Foreign Affairs (The Japanese Embassy in Sri Lanka, Political Section), a lecturer at Tokyo University of Foreign Affairs, and an associate professor at Kobe Shukugawa Gakuin University.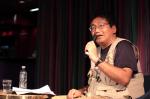 ISHIKAWA Kiyoshi (Xiamen – Yangon)
Freelance journalist and home-visit supporter for "Hikikomori"
While in university, Ishikawa Kiyoshi made the decision to live in a slum area in the Philippines. This was the start of his journey to discover the links between Japan and the rest of Asia, and the fractures that exist both within individuals and society as a whole. He has continued to travel throughout Asia ever since. Ishikawa is especially interested in Japan's Official Development Assistance (ODA) programme, and how goods travel across the region, linking Japan to the rest of Asia. Within Japan, his work focuses on hikikomori – a term for individuals who withdraw from society, finding it impossible to make human connections. He works directly with hikikomori, providing assistance through a volunteer group that he set up. On this voyage he will provide communication skills workshops for the Global School Programme, which aims to teach participants about diversity and communication.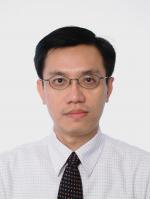 LEE Kwang Boon (Xiamen – Yangon)
Vice-President of United Nations Association of Singapore
Lee Kwang Boon is the Vice President (former Secretary-General) of the United Nations Association of Singapore. He served as an Executive Committee Member of the World Federation of United Nations Associations (WFUNA) in New York from 2008 to 2015. He has 15 years of working experience in investment fund management in public and private equities in several major financial institutions. Lee has a long standing interest in the United Nations and its development, and in encouraging students and youth to become active within their community and aspire to be Global Citizens for the United Nations. He remains a passionate advocate for cultural understanding that crosses national boundaries. He is a dedicated supporter of Bhutan, and promotes the informal Singapore-Bhutan Friendship Association. He believes passionately in development paradigms that are grounded in the highest human values, such as well-being and happiness.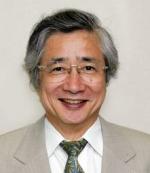 KATO Chihiro (Singapore – Colombo)
Former Editor, Asahi Newspaper and Professor, Graduate School of Global Studies at Doshisha University
Born in Tokyo, Kato Chihiro joined Asahi Newspaper in 1972, working at the Hiroshima and Kobe branches and the Osaka city desk, and then as a special correspondent in Peking, before becoming the manager of the Asia division and China division. Kato was also a commentator for the Japanese television show "Hodo Station" (Television Asahi) and was the head of the international news division. He was awarded the Vaughn-Ueda International Journalist Award in 1999, and the Japan Newspaper Publishers and Editors Association Prize (planning department, group award) in 2002. He has written many books on China and co-translated Benjamin Yang's "Deng: A Political Biography."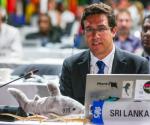 Daniel FERNANDO (Singapore – Colombo)
Co-founder, Blue Resources Trust / Associate Director, Manta Trust
Daniel Fernando is a Sri Lankan marine biologist and conservationist. He is a co-founder of Blue Resources Trust, a non-profit organization that promotes science-based decision-making to facilitate the conservation and management of marine resources, while providing a platform for students and scientists to expand marine research in the Indian Ocean. Fernando is also an honorary associate director of the Manta Trust, and is currently working towards his PhD at Linnaeus University, studying the biology and ecology of manta and mobula rays. Over the last two years he has been actively involved in supporting shark and ray policy via international conventions such as the Convention on International Trade in Endangered Species of Wild Fauna and Flora (CITES) and the Convention on the Conservation of Migratory Species of Wild Animals (CMS). He is also an honorary advisor to the Minister of Sustainable Development and Wildlife of Sri Lanka.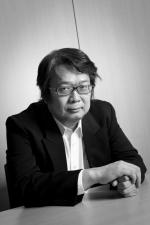 KIMURA Yukihiko (Yangon – Kotor)
Non-fiction writer and video journalist
Kimura Yukihiko has been writing extensively on ethnic issues in Asia and Eastern Europe since the 1990s. His works include the trilogy "Pride", "Seeing the Bad Guys" and "The Words of Osim" (Awarded the Mizuno Sports Writer Award), which depicts the Yugoslav War through soccer. In the field of videos, he has developed reports on representatives of Iraq at the Athens Olympics and an NHK Special on Kosovo and Former Yugoslavia. In recent years, he has been researching the process by which hate speech can transform into genocide.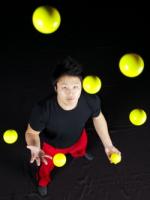 CHANG-Haeng. (Colombo – Piraeus)
Entertainer
Chang-Heang. is an entertainer whose performances are characterized by his own unique style, weaving elements of dancing into juggling, with powerful skill and amazing speed. He has won a number of performance contests, and has performed in 66 countries and many regions. While he has performed for many famous people, including Nobel Peace Prize laureate Desmond Tutu and Michael Jackson, he has also performed in countries and regions that suffer from political and social problems such as poverty, conflict and refugee crises. His onboard performance, "The Panic Art", is a must-see!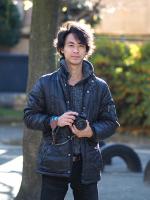 SATO Kei (Colombo – Piraeus)
Photojournalist
Born in Iwate Prefecture in 1982, Sato Kei now lives in Tokyo and works for studioAFTERMODE. With the belief that growth of the human spirit has more power to change the world than any system, Sato has pursued this possibility through the examination of conflict, poverty, discrimination, and human thought. Through words and photos, he believes in the connection that people have with one another that surpasses countries, race, and religion. As a photojournalist, Sato has visited many places including Africa, the Middle East, and East Timor. After the Great East Japan Earthquake, Sato has continued to visit the affected areas and interview people there. In 2011 he received an award in the World Peace Art Contest. His published works include Fragments (Kamogawa Publishing), and 3.11 through the Lens (Hara Shobo).
Jasna BASTIC (Piraeus – Lisbon)
Journalist
Jasna Bastic was born in Sarajevo, Bosnia and Herzegovina and since 1994 has been living in Zurich, Switzerland, to where she fled as a war refugee. Jasna is responsible for Peace Boat International Student Programmes that are organized for students and NGO activists from conflict and crisis areas, and helps coordinate other Peace Boat projects. As a trained journalist, Jasna gives lectures on topics such as media literacy and historical awareness. She loves blues music, movies and Japanese paintings.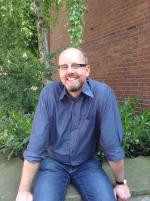 Andreas HASENCLEVER (Piraeus – Lisbon)
Professor of Peace Research and International Relations at the Institute for Political Science in Tübingen
After studying political science and Catholic theology, Hasenclever went on to study the military interventions of western powers in Somalia, Rwanda and Bosnia. He was head of the Institute of Peace and Conflict Research in Frankfurt and is an adviser for the Peace and Conflict Research at the Federal Foreign Office. While on the ship he will be working closely with the Tübingen University Student Programme.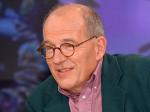 Andreas ZUMACH (Piraeus – Edinburgh)
International journalist and book author
Andreas Zumach is a German journalist who is based at the United Nations in Geneva, Switzerland. He has covered many conflicts, including the war in the former Yugoslavia as well as the Iraq War. Since 9/11 his focus has broadened to include US foreign policy and the war on terror, issues related to globalization and the role of the EU. He also conducts research into Iranian nuclear issues and climate change.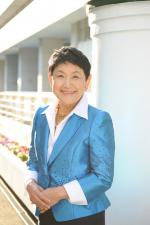 BANDO Mariko (Iraklion – Barcelona)
Chancellor, Showa Women's University
Born in Toyama and a graduate of University of Tokyo, Bando worked at the General Administrative Agency of the Cabinet (currently the Cabinet Office) before serving as Vice-Governor of Saitama Prefecture, Consul General in Brisbane, Australia and as Director of the Gender Equality Bureau of the Cabinet Office. Throughout much of her career, she has been deeply involved in gender policy and took the lead in this regard on many occasions. Bando became the President of Showa Women's University in 2007 and then its Chancellor in 2016. Bando has published many books, but the bestseller "The Dignity of a Woman" is probably her best known. Her other works include "Illustrated Lifestyle of Japan in the World" and "What to Do After Turning 60".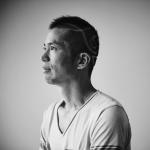 YOSUMI Daisuke (Dubrovnik – Reykjavik)
Writer and artist incubator
Formerly a record company producer, Yosumi Daisuke worked on seven albums that sold over a million copies, after which he started a sustainable lifestyle on the shore of a lake in New Zealand. He spends about half the year traveling all around the world. While he writes extensively in eco-magazines, climbing magazines, technology magazines, or his own publications and media, he also is active in a wide range of other activities which he calls his "life-work". This includes educating entrepreneurs and creators, participating in outdoor activities and promoting organic farming. He also works as a board member for venture-capital companies, is an adviser for various companies and organizations, acts as a brand ambassador, and is a part-time lecturer at Sophia University. He is the author of various books including his new book, "The Journey: Travels that Shape Your Way of Living" and "50 Things to Throw Away in Your 20s to Stay Free".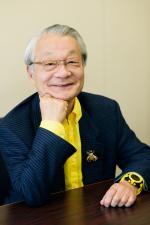 KAWAI Hiroyuki (Barcelona – London)
Film director and author
Born in Manchuria in 1944, Kawai Hiroyuki graduated from Tokyo University's Law Department in 1968. In 1970, he began working as a lawyer, and is a Chief at the Sakura Kyodo Law Offices. As a business lawyer, Kawai has been involved in many famous cases such as The Heiwa Sogo Bank Case, the Kokusai Kogyo Case, the Shuwa vs. Chujitsuya Inageya Case, and the Itoman Case. Kawai is also the president of a committee aiding Japanese orphans in China to attain citizenship, and is also the co-president of a liaison group for lawyers against nuclear power plants. As a film director, Kawai has created three films, Japan & Nuclear Plants (2014), Japan & Nuclear Plants, Four Years Later (2015), and Japan & Regeneration (2017). He is the author of the book, How Nuclear Power Plant Lawsuits will Change Society (Shueisha), and has been the subject of the book The Lawyer who fights back, Kawai Hiroyuki by OSHITA Eiji (Shudensha).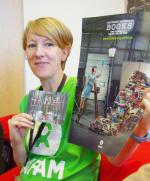 Abi CONNOLLY (Lisbon – London)
Charity Professional, Oxfam London and activist
Abi Connolly's first contact with an NGO was when she came aboard Peace Boat's 51st voyage as a volunteer GET teacher – a life-changing experience that led her to a career in the charity sector. She has volunteered and worked with non-profit organisations focused on human rights, social justice and climate change. For the last five years, she has worked for Oxfam, one of the UK's best-known NGOs, which fights poverty through humanitarian relief, sustainable development and campaigning. Abi has also been involved in activism since being part of the UK's biggest ever demonstration against the Iraq war in 2003. She will give lectures and workshops on how NGOs can make a positive difference in the world, inspiring us to take action in our own communities. Abi's partner and two children will be joining her on board to get a taste of the magic of a Peace Boat voyage.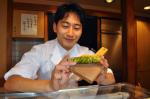 TEZUKA Yoshinori (London – Reykjavik)
Fourth-Generation Matsunozushi Sushi Chef
Tezuka is the fourth-generation chef at Matsunozushi, which opened in 1910. He decided early on in his life that he would take over the sushi restaurant, and trained himself through assisting the family business. After graduating from Keio University, Tezuka travelled for four years as a professional ski guide, visiting over 100 ski resorts outside Japan. He returned to Japan at the age of 26, and began working at Matsunozushi. Leveraging his language abilities and his communication skills he nurtured at university and in the different places he visited, Tezuka travels to cater sushi for prestigious occasions, such as private parties hosted by royalty as well as the Milan Expo. He also gives lectures at universities and corporations to facilitate better understanding of Japanese culture through sushi. With the motto "Guiding you through Japanese food culture via sushi," he leads various initiatives, such as sushi-making workshops.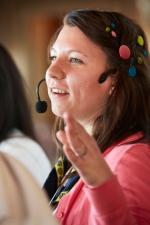 Hannah STANTON (Reykjavik – New York)
Human rights activist
Having studied cross-cultural and strategic communications in Universities in Sweden and Germany, Hannah Stanton is an expert of inclusive youth involvement, a strong advocate of girls and young women rights, and an educator for sustainable development. She was the policy lead for the World Association of Girl Guides and Girl Scouts (WAGGGS) delegation to the Commission on the Status of Women, the UN General Assembly, and the negotiations of the Agenda 2030. For her leadership demonstrating care, courage and willingness to take action, she received the Compass Rose scholarship by HM the King of Sweden in 2016. Currently she is the UN Major Group for Children and Youth Global Focal Point for SDG 14, while serving as the director of TheGoals.org – an innovative crowdlearning platform for transformative education for sustainable development.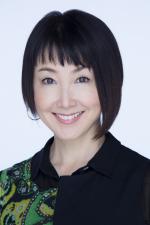 AZUMA Chizuru (New York – Cozumel)
Actress
Born in Hiroshima, Azuma Chizuru became an actress after working in the business world. She has been active widely as a drama actress, TV commentator, MC, as well as being on TV ads and publishing books. In her private life, she has been involved in volunteer work for more than 25 years including Peace Village International in Germany, Japan Marrow Donor and many others. She launched the organization Get in Touch in October of 2012 in order to promote diversity in society through the mix of art and music. Her books include; "Why I Received Counseling-the True Story about the Counseling of a Mother and Daughter", "I Gave up Being a Nice Person-the Challenges of a Mother and Daughter", and essays full of her messages regarding life and society.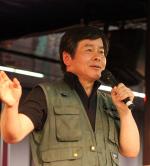 ITO Chihiro (New York – Corinto)
International journalist and former reporter, Asahi Newspaper
Former bureau chief for Asahi Newspaper's Sao Paulo, Barcelona and Los Angeles offices, Ito Chihiro has spent his career reporting on the "voices of the people" around the world. Having reported on over 78 countries, his rich experience will form the basis of his engaging lectures about the ports of call visited on this voyage. He has written several books on issues as diverse as Cuba, renewable energy and public attitudes around the world towards America.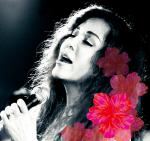 Sandii (New York – Honolulu)
Owner, Sandii Hula Dance Studio and 'Uniki Kumu Hula' (possessor of traditional hula knowledge)
Sandii is a groundbreaking vocalist who combines a wide range of musical genres from around the world. She encountered Hula during her teenage years in Hawaii and then began her singing career in Japan in the 1980s. After releasing many works in Japan with her band 'Sandii and the Sunsetz' she is now recognized as one of Japan's premier artists on the world stage. In 1996 she produced an album of Hawaiian music that draws upon her background, marking another milestone in her evolution as one of Japan's most unique artists. In 2001, she founded her own hula studio. In 2005, she inherited the title 'Uniki Kumu Hula', possessor of traditional hula knowledge.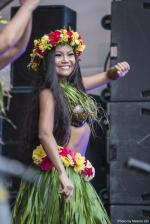 Laea Marilyn (New York – Honolulu)
Hula dancer and instructor
Laea Marilyn began learning hula and Tahitian dance ten years ago, when she was a teenager. Laea, who is a top dancer at Sandii's Hula Studio performs in many hula events every year, as well as in different festivals and live music events such as Fuji Rock Festival alongside musician Sandii. As of last year, Laea also teaches Tahitian dance, and has many students. Every year she teaches hula and Tahitian dance at workshops throughout the country and is loved by all.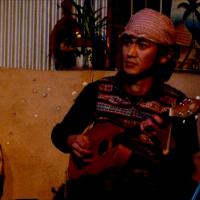 NASU Jin (New York – Honolulu)
Musician
Nasu Jin is a composer, string instrument player, keyboardist, director, and producer. Nasu is a supporting performer for artists and other celebrities, and also composes music for different forms of media such as the internet, television, and games. He is also a teacher and a writer, and has extensive knowledge on music therapy. His style of performing surpasses any one genre of music. In the past he has collaborated with artists such as Shiratori Emiko & Toi et Moi, Billy Ban Ban, Sandii, and BEGIN. NASU is also the leader of EarthConsious, a band which mainly uses traditional instruments.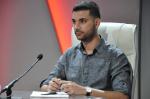 Manuel VÁSQUEZ SEIJIDO (Havana – Cristobal)
Vice President, National Center for Sex Education (CENESEX)
The National Center for Sex Education (Centro Nacional de Educación Sexual, or CENESEX) is a government-funded body which promotes respect for the rights of women and children as well as for different gender identities. It also promotes HIV prevention. Seijido is also a professor at the faculty of law at the University of Habana, and actively advocates for protection of LGBT rights and promotion of HIV/AIDS eradication. He is also an active member of Cuban Multidisciplinary Society for the Study of Sexuality (Sociedad Cubana Multidisciplinaria para el Estudio de la Sexualidad, or SOCUMES). Onboard, he will introduce his activities and conduct workshops.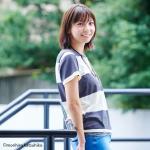 ANDO Mifuyu (Cozumel – Honolulu)
Freelance author and commentator
After working for a publishing agency, Ando Mifuyu traveled to over 60 countries to find a more flexible style of working. She has worked on a wide variety of projects, which include writing books and columns, product planning, advertising, appearing in events, and working in public relations for Echigo Tsumari Art Field. She is also an ambassador for KLM Royal Dutch Airlines, and has been featured on different TV programmes such as Jyonetsu Tairiku (TBS), and Nippon no Dilemma (NHK). Her recent publications include 'Studying English in Cebu for Business Persons' (Toyo Keizai Shinposha), and 'How to Foster Take Action' (SB Creative). She is also a supervisor for Wonderland, an online community.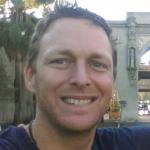 Mike HANES (Honolulu – Yokohama)
Veterans for Peace
Mike Hanes is a Marine Veteran of eight and a half years. Twenty years ago he was stationed in Okinawa, Japan, and also deployed to South Korea for training. Being a part of the Okinawa and Jeju VFP delegation was important to him as an attempt to make amends and communicate the moral position of ending US occupation. He has visited Okinawa on multiple occasions and participated in local resistance against the US base constructions. In November 2016 he joined a speech tour in mainland Japan where Self-Defense Forces' deployment to South Sudan was a huge issue. There he explained and shared his own war experience, in order to spread the reality of war.