For a safe voyage – emergency drill and orientation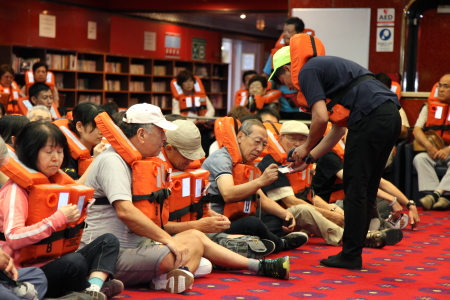 All the newly embarked passengers don lifejackets to participate in an emergency drill.
After the announcement, everybody moves to their respective muster station with under guidance of the
trained crew. Once everybody is accounted for, important information for a safe voyage is given – how to
wear a lifejacket, what to do in an emergency, and where to gather.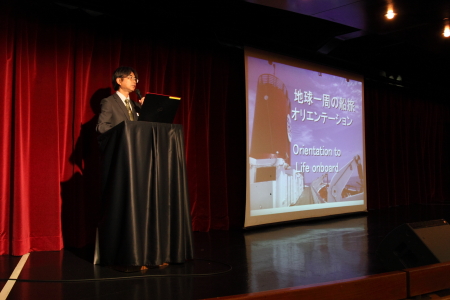 After the drill is an orientation for life onboard – introduction of onboard facilities, staff members and
basic rules for enjoyable life onboard.
Our new voyage just set sail, and is having a smooth start!